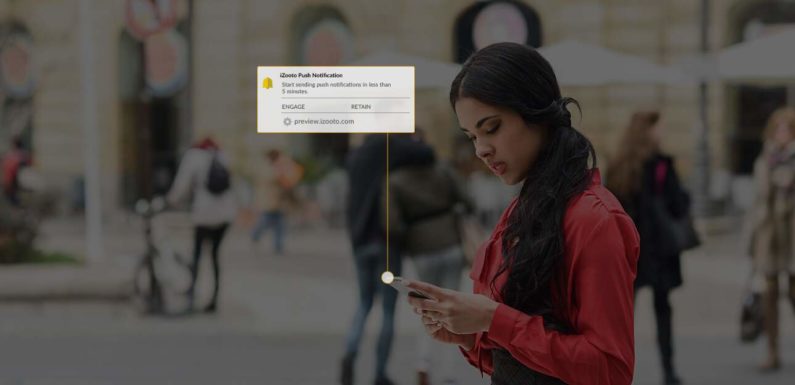 Web push notifications are currently the talk of the town in e-commerce. What makes them so appealing is that they can easily be integrated into any industry and on any platform. Also, they provide a direct line of communication with consumers which helps strengthen existing digital marketing strategies. From increasing conversion rates and building brand awareness, to lead generation and data collection, web push notifications have it all.
If you aren't already using web push notifications on your e-commerce platform now's the time to reconsider. Here's how you can leverage web push notifications in e-commerce and achieve excellent results.
Send Multipurpose Alerts
One of the best things about web push notifications is their versatility. You can use them to alert people about anything and everything worth sharing, such as:
Discounts.

Share news about discounts, such as the end of season sales.

Promotions.

Tell your audience about any upcoming promotions, such as bundle deals.

Anniversaries.

Celebrate your business's milestones by offering irresistible discounts.

Announcements.

Inform consumers about new products or service updates.

Reminders.

Remind people about last minute offers or recover abandoned carts.

Updates.

Keep consumers in the loop, like when a product is back in stock.
Segment Users to Personalize Messages
Segmenting your subscribers makes sure your message reaches the right people, while personalization makes it all the more relevant. Therefore, it's important that you are able to identify individual shopping preferences and create personalized web push notifications to match. Segment your subscribers based on their personal preferences, buying patterns and search history. Then tailor your messages with the help of this data and deliver content that users will actually want to see.
Offer Purchase Incentives
Many e-commerce platforms use web push notifications to guide consumers through the sales funnel faster. They do this by offering various purchase incentives, such as coupons, discount codes, flash deals and more. For example, if a consumer looks at five different brands of TVs on your platform, chances are they want to buy one. A web push notification offering a "limited time only" discount code for TVs will definitely be an incentive to buy.  
Recover Abandoned Carts
It's not uncommon for people to add something to their cart and then completely forget about it. Or maybe they're just shopping around to see if they can find a better deal elsewhere. Whatever the reason for abandoned carts is, it's important that you do everything in your power to bring users back. Web push notifications are a great way to recover abandoned carts and bring users back to their transaction. This is because you can re-engage shoppers by sending multiple reminders or offering an incentive to buy, like free shipping.
Add CTA Buttons
Give consumers a choice when interacting with your web push notifications. Ideally, you should include two choices. The first one should encourage action: register now, view product, shop now, sign up and anything else along those lines. The second button is generally to provide people with more information about the notification, such as find out more.  Also, add some visual appeal to your CTA buttons with the help of icons.
Optimize Your Web Push Notifications
To make your web push notifications even more effective you should optimize them until perfect. To do this, ask yourself these questions:
Is your content relevant?

Consider whether or not the information you share with the consumer will help them in some way.

When will the consumer receive the notification?

Since a large portion e-commerce businesses target an international market, you need to think beyond your own time zone.

How often are you sending notifications?

The last thing you want to do is spam your audience. Be reasonable with the frequency of your notifications or else you will get blocked.

How will you deliver your notifications?

You can either schedule or customize delivery. The latter is usually more effective as it's delivered in response to a certain action taken by a user. For instance, when they add an item to a cart or visit a specific product page. These are called behavior-based push notifications.
Track Key Metrics
To determine the success of your web push notifications you need to track the right metrics. This will provide you with valuable data about performance. Namely, are the web push notifications performing the way you want them to or not? That being said, there are various metrics that you should be measuring:
Click-through rates.

Identify what users respond to the most. This includes everything from content, copy, images and CTA buttons.

Opt-in rates.

See how many people agree to see your notifications and on which pages of your website opt-ins are most successful.

Time on page.

Check to see if the time users spend on a page coming from push notifications matches with other traffic sources.

Conversion rates.

Find out how many sales go through as a direct result of your push notifications. If conversions are low you should change up your approach.
Tracking and keeping these key metrics in check will ensure your e-commerce marketing strategy is a success.
The Bottom Line
Having the right tools in your e-commerce toolkit can make all the difference between success and failure. Therefore, it's important to always be one step ahead of your competitors, especially in marketing. Invest in web push notifications to improve engagement with your consumers, boost your conversions and drive sales.