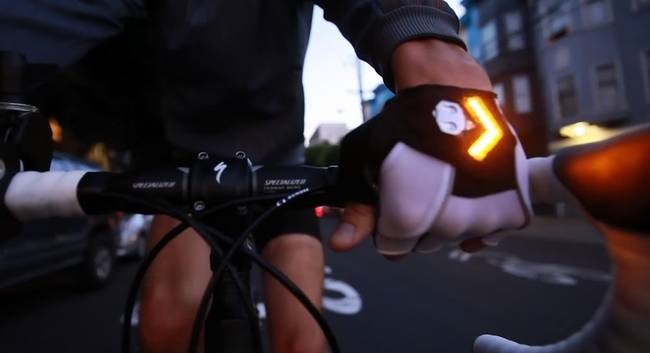 The bicycle is often considered as a low-tech method of transport in comparison to other modern vehicles. Cars, trains and planes have been incorporating cutting-edge technologies in their design for years now, but it looks like bicycles are finally about to follow suite.
The appearance of consumer-grade mountable and wearable devices on the market are changing cycling habits across the globe. With the right set of gadgets, a regular bicycle can easily be transformed into a veritable powerhouse on the road.
From safety devices to advanced navigation tools, these high-tech add-ons have the potential to turn cycling into your preferred means of getting around. To give you a sense of what kind of gadgets are currently available for purchase.
Here is a list of our current favorites on the market:
#1 Linka Smart Lock
The Linka smart lock works by establishing a connection with your smart device of choice, automatically locking your bike as you move away. It has a traditional keypad for manual locking as well, in case your unlocking devices runs out of battery. Additionally, the Linka sports a 100-decibel alarm siren which goes off as soon as someone tries to move your vehicle.
#2 Revolights Eclipse Lighting System
Revolights Eclipse is a weather-resistant LED light solution which is mounted on your wheels. It includes a forwarding-facing headlight in front and a brake light in the back. The best part is that you get 360-degree illumination, which makes your bicycle visible from all sides during evening hours.
#3 Hammerhead One Navigation System
Hammerhead is a device that attaches to your bicycle's bars and provides turn-by-turn navigation guided by a GPS app installed on your smartphone. It will create a route on demand based on specific criteria you can enter, such as distance, weather, and elevation. The device uses small, clear lights which are easy to see, to show you the way and where to turn.
#4 Zackees Led Turn Signal Gloves
The most innovative gadget on our list, this pair of high-tech gloves serve as turn signals, aiding you while navigating traffic-packed roads. They are made of durable Lycra Spandex with reinforced leather palms and can be machine washed. The gloves have bright 54 lumen LEDs build arranged as arrows. Sensor increases the brightness during the daytime.
#5 Garmin Edge 820 Cycle Computer
Garmin's Edge 820 is probably the most advanced device on our list. It has the functionality of a satellite navigation device, as well as that of a high-end portable computer.  It sports a high-res touch display that can read inputs through gloves, and under wet conditions. The screen automatically dims in nighttime conditions, making it extremely battery efficient.
Add to that 15 hours of battery life, and you have a device that is ideal for longer trips. As far as computer functionality goes, the device can display and record your riding stats, and it is compatible with multiple ANT+ accessories, including heart-rate monitors, speed sensor, and others.
#6 Helios Bars
Helios Bars are handlebars with integrated headlight and blinkers. They come in three different shapes; Bullhorn, Straight and Drop in different colours, and fits both racing- and ordinary bikes. The rear-facing lights change colour according to your speed, function as turn signals and indicators for the turn-by-turn navigation feature.
#7 Topeak PanoBike Heart Rate Monitor
The Topeak Panobike heart rate monitor is a great little gadget for fitness-minded riders. It monitors your heart rate, helping to give you valuable feedback for tackling training goals. The device is compatible with the majority of Bluetooth-based training apps currently on the market. It is a no-frills piece of tech, perfectly designed to perform its core function. Buying gadgets for bicycles online is easy if you know you are getting a quality product such as this.
#8 Icedot Crash Sensor
The ICEdot Crash Sensor is a tiny yellow gadget which you can attach to your helmet. Its purpose is to send alerts to a specified list of contacts if you suffer an accident while riding. It works in the following way.
First, the embedded sensor register an impact that may leave you incapacitated.
Second, it tries to use your smartphone to sound an alarm.
Third, if the last step failed, the devices will send your current location to previously-specified emergency contacts. Not bad for such a small device.
#9 GPS-305 Bike Tracker
The GPS-305 is a device that you install in your bike's handlebars to prevent it from disappearing without a trace if it gets stolen. It is completely hidden in a head tube and works by transmitting a GPS signal so individuals can then track their bicycles online through GPS. It enables you to always know where your bicycle is, no matter where it ends up. It is also fairly easy to install, and it can't be removed without special tools.
#10 GoPro Hero Camera
The GoPro Hero camera is the industry standard when it comes to bicycle-mounted video capture devices. Its low weight and small size make it ideal for attaching pretty much anywhere on your bike (or person).
It is also weather resistant, has a time-lapse feature, and is even competitively priced. It records in resolutions up to 1440p at 60 fps, making it ideal for creating adrenaline-pumping online-ready videos.
#11 Lumos Helmet
The Lumos is a high-tech riding helmet which includes LED lights in the front and red ones in the rear, providing abundant illumination during nighttime. The helmet has built-in velocity sensors which enable the rear LEDs to function as a break light, lighting up as your speed decrees. A two-button remote also comes as a part of the package, allowing you to use back lights as turn signals, making communication with other drivers and pedestrians easier.
#12 Blaze Laserlight
Blaze Laserlight is a 300 lumen LED front-mounted light with an extra feature. Laserlight combines a regular white light with a laser-produced image to project out of blind spots, junctions and other situations where you're difficult to spot. In laser-mode, the light projects the symbol of a bicycle up to six meters in front, which makes you much easier to spot from all angles, increasing your safety in the process.