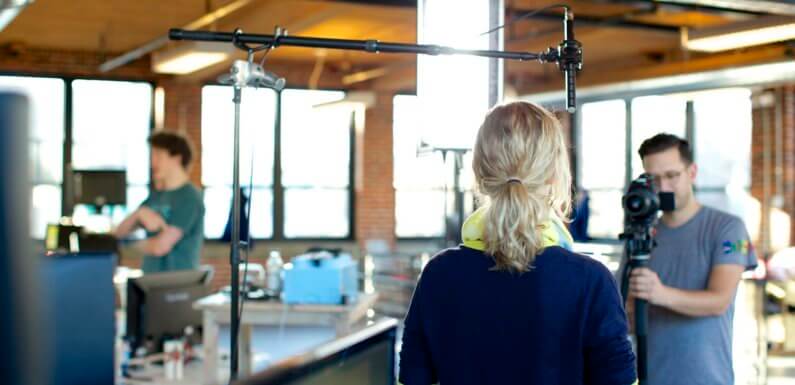 Promotion via video ads on social media platforms is a tried and trusted formula for most of the companies. They spend millions of dollars on production and air-time for their video campaigns on Facebook, Twitter, Google, Instagram, YouTube and other social media channels. But not all video ads do well, and there are many instances where they have failed spectacularly.
Without a question, video ads on various social media platforms are popular mainstream activity and an essential part of the online advertising ecosystem. Then why most of them have failed to create the buzz or attention? Why do they fail to impress the otherwise sincere online community? Why a killer video ad idea left viewers unimpressed and confused sometimes?

Famous brands, with billions of dollars of turnover, can easily afford the failure of their ads, quickly bringing it off-air and often replace it with a more effective one. It is a game of trial and error for them without any financial repercussions. On the other hand, being a small business owner, where you need to operate within a certain financial compulsion, there is no margin for error while promoting your brand on social media. You have to hit the bullseye on the very first attempt since you cannot be wanton in your spending thanks to your limited budget.
Let's check out some of the finest points on how you can use the art of storytelling to increase the watchability quotient of your video ad, making it more compelling and getting the right value out of it.
The Influence of Storytelling in a Video Ad
There is no denying that the stories have a unique appeal as well as subtle guile to build connections. Whether it is visual marketing or a video ad, stories have been one of our most fundamental methods of communication. Famous companies all across the globe know this and tap into the power of storytelling to boost their brand's image and build a base of engaged online fans. Portraying the message of your brand through a video story will have a profound influence on your target audience. They'll be more likely to remember the brand and will be more likely to perceive you favorably.
Nick Morgan, author of Power Cues says "In our information-saturated age, business leaders won't be heard unless they're telling stories."
3 Key Points to Remember before Composing a Video Ad
TV ads and video ads for social media are different: There is a fundamental difference between television ads and video ads. The duration of video ads is short and within this limited period of time you need to deliver your message. The technique and alchemy of video ad are different than TV ads. Do keep in mind that television ad for your company is not suitable for your social media ad. You need to compose the video ad exclusively for your social media channels.
Create the ad in a way people actually want it: Certainly it is a tough call, but if you do a little bit of research and consult with the experienced ad houses, you will not find it hard to deliver your message and content in a way people actually want it. The mode of delivery would be such that you are introducing a product that is awaited for a long time.
Shape the video ad according to social trends: The emotional impact of video ads is significant. The video ad should not be used only as a promotional tool. In order to derive maximum value, the video ad should take into account great social media behaviors and strong visual marketing trends.
The Technique of Blending Story in a Video Ad
Think about the story you want to tell–
Ben Horowitz, a prominent entrepreneur and investor once said, "You can have a great product, but a compelling story puts the company into motion." Rather than explaining the basic features of your company or product, try to tell the story of the changes it may bring to your customer's life. This is generally much more tempting to the viewers. Don't forget to thank users for trying your product and remind them that they've made the right decision. Brand storytelling is not just about the product, you can portray the people, culture, production and values of your company. Remember, stories help sell arguments of all types.
Pick the characters of the story wisely–
Mascots, animal characters, cartoons or humans, come up with an exciting and unique character who can represent the identity of your brand. Characters can build a strong human connection with clients. But your choice is not limited to these characters, you can think out of the box and create an enticing story using drawings and sketches also. Be it a cartoon character or a sketch, identify the medium wisely who can tell the story of your brand in an exciting way.
Follow the principle of reciprocity–
Have you ever thought about what will the viewers get by watching your video ad? Diners tipped a higher percentage when they get a piece of chocolate along with the bill instead of only getting the bill. Use the Principle of Reciprocity to your advantage while creating the video ad and try to give something back to the viewers such as a coupon code or free home delivery option at the end of the ad. So they might not feel they've wasted their time watching your video ad. The key is first to give and to ensure that what you give is personalized and unexpected.
Do not over-promote your brand–
Don't try to over-impose your product on the viewers. Social video advertising is the most influential videos created for business. A great ad can be an art form in its own right, strengthening a brand's credibility. The success of a social video advertising depends on the delicate balance of brand promotion and entertainment. Stay away from over-promoting your brand unnecessarily. Through the video ad, try to take the viewers on a journey, make them care, and they'll respond.
Conclusion–
The features of a story help us remember much more than just facts alone. Many business people have already identified the value of storytelling in a practical sense. By utilizing sight and sound, video ads help you to make a more solid personal relationship with the viewers. Launching a social video ad with a story could be a meaningful addition to your promotional activity.