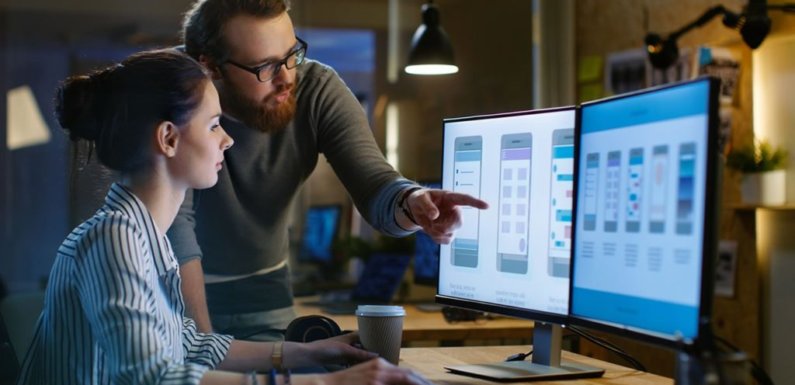 Today, Apple has played a very vital role in innovation. It has currently been marked as the best in presenting its fans with cutting edge gadgets and features. They come up with tech giants every year that aid in the hardware configuration of their devices a factor that makes them remain sophisticated every year. This explains why every year they have a lump sum of excellent services and accessories they offer. The release of iOS 12 has revealed these fantastic features, a factor that has made it a competitive platform in the industry. To understand how amazing the platform is, you need to discover some of the leading iOS app development trends. To learn more about these trends, you read along with the article presented below.
Multiple user accounts
This has been the best trending feature for those who like sharing their device with others. With multiple user accounts, you never need to get worried about their privacy when since it provides a solution for this. With it, you can be sure to create a personal account that will help keep your belongings private from other users.
Dark mode
This has been one of the most demanding features for over the years that Apple has been in existence. The best part with this feature is it perfectly works even on IPad and phones. The primary importance of this feature is to bring a better night vision with less battery consumption. This innovation of app development will help solve most of the problems that have previously been reported by iOS users. Those who have used it in the past have confirmed it essential to help boost up the performance in devices.
Merge OS for Mac and iPhone
It has taken the efforts of the best mobile app developers to come up with this trending feature. Before its existence, many people had tried all along coming up with a cross-platform feature for users, but it has all been possible through the release of the iOS 13. This means that a single app can be in a position to work on both of the platforms. More to this, it will help create the same user experience on both the platforms which will help the developers to scale the app on both the platforms.
AI-based Siri
This has been an overrated feature that was included in the amazing iOS 13. This was done through the help of AI technology where some new shortcuts have been added to the Siri. Through this feature, if a user is not in a position to accept a call, and he or she wishes to decline it, then Siri automatically comes into the attack and sends a message to the caller with the detail on why the call was declined.
Contact app
This is yet another new feature that has been introduced in the latest feature of iOS 13. Through the feature, it is now easy and quick to get the details of your contact. Also, through it, you can be in a position to check their operating status, their location, and their availability for communication.
Apple health
Just as its name sounds, this overrated feature is aimed at ensuring a healthy life to the user. In this case, it comes with features that help track how loud you should listen to music and also offer a better tracking to your menstrual period. This has aided a lot in bringing new possibilities in the industry of iPhone app development.
Smart Wi-Fi
With the current technological advancements, everyone wishes to have an advanced device with improved Wi-Fi connections. These development needs have been met through iOS, which work by automatically connecting to the available known networks. The feature is also advanced in that it will help prioritize secure connections and will also remember the location of the known systems.
Advanced photo tools
Through the efforts of mobile app developer, it has been possible to come up with a more advanced photo tools through the iOS 13. This advanced feature offers a better way to view your albums with a more organized form of photos and videos. One of the factors that makes it excellent is its ability to remove the clutter of similar images. More to this, it has also introduced a smart editing feature where you can be in a position to edit features and enhance the portrait of the image through a single swipe.
New map experience
This is yet another great feature that users always check before buying devices. Through mobile app development, it has been possible to improve the map experience to the user through iOS 13. The results from this feature are always precise in a way that they provide detailed results that include the address, pedestrian data, and the land cover area.
Enhanced Security
When it comes to app development, security is always considered the utmost concern. It is in this case that dedicated app developers India has always been on the upper hand when it comes to security-related features. In this case, iOS 13 has invested more on privacy and data security protection in recent years. It is through this continued determination that they have managed to keep hackers at bay. Over the past years, enhanced security has always been an overrated feature, but the reason is every newer version of iOS must address privacy and security related issues. This explains the many models of authentication and encryption all aimed at providing more app security experience to the users.
Conclusion
From the information presented above, it is with no doubt as technology evolves, new app development is continually coming in the limelight. This explains why many companies should also up their game to hire mobile app developer for security updates, functionality enhancement, and new features. It is through the demand to meet the consumers demands that the mobile app developers have emerged with technologies such as AR, IoT, VR, and ML. By tracking the recent trend, it is with no doubt that the developers are determined to take iOS app development to the next level of utilizing advancements. The fairest thing to mention is these innovations keep changing in the wake of the advancing technology. It is the reasons why companies and other consumers need to be always updated with the most recent trends in the iOS 13 development industry.