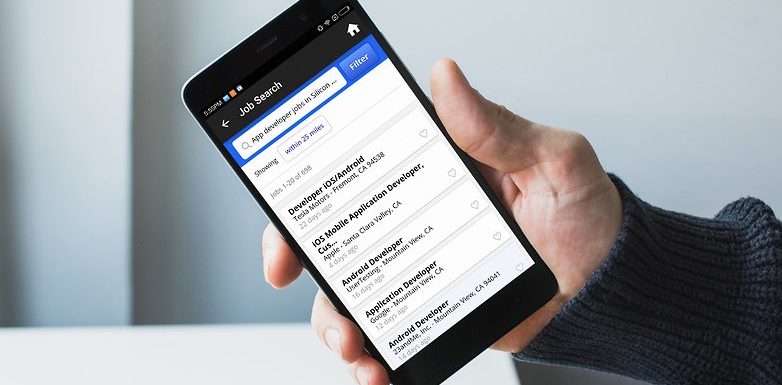 When you think of job hunting, what do you think of? Do you think of getting all dressed up and going to strange places? Do you think of being interviewed by strangers and nervously awaiting their final judgement for days, or even weeks? Well, I'm happy to tell you that that does not have to be the case!
There are lots of apps out there that remove all of the hassles, allowing you to apply online, interview online, and, if you've got the stuff, get hired online. So take a look at these and maybe you'll end up with your dream job sooner than you think.
Browse Potential Employers with Glassdoor Job Search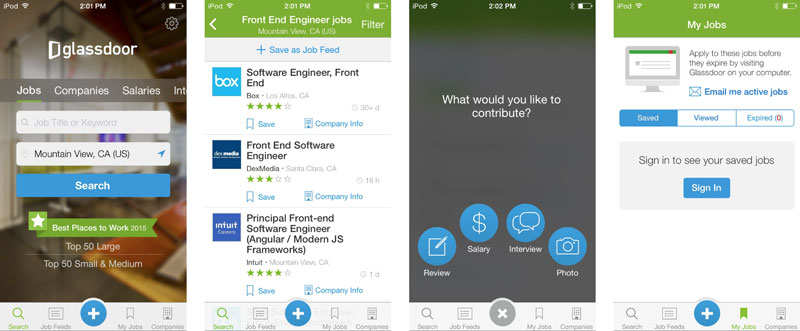 Maybe you're just out of college, maybe you've been out for a while, maybe you haven't even gone! No matter what the case, you will surely be able to find something that works for you with Glassdoor. Scroll through companies looking for people, just people, like you or me or anyone else, who are ready and able do work for them. You need money, they need workers, it's the perfect match! So get out there and find your perfect match today!
Build a Network with LinkedIn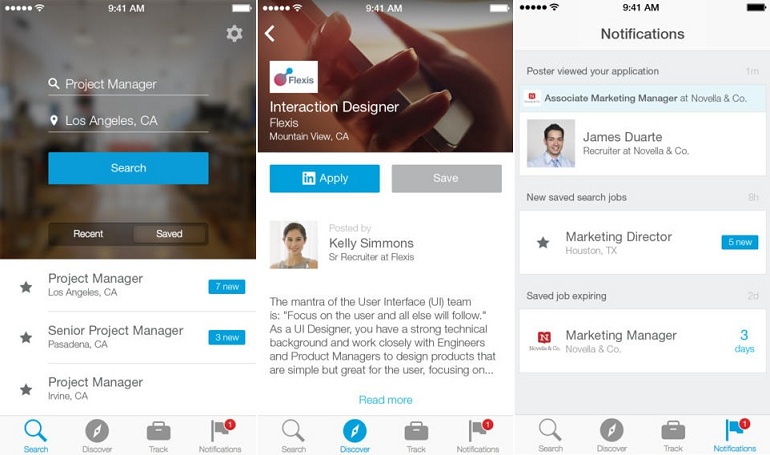 Most everybody knows about this one. LinkedIn is by far one of the most used job-searching apps out there, which means that there are plenty of jobs available there for you to look through and apply for.
This is basically an online resume. Setting up your account is like setting up your resume, just tell them:
what you're good at!

What are your skills, your talents?

Do you have any training?

What makes you stand out from the rest of the crowd?
These are all questions that you will have to answer, and if your answers are good enough, maybe you will manage to bag yourself that perfect job that you have dreamed about since you were a kid.
Get Notified About Open Jobs with Job Search by ZipRecruiter
Want to find a job, but don't have time to look very often because, well, you're out looking for jobs? That doesn't have to be a problem at all with Job Search by ZipRecruiter! Create your account, input your information, answer a few questions, and you're off to the races!
The app will send you notifications telling you about companies and potential employers who are looking for someone just like you.
From there, you need only read the details, and apply if interested. This way, you can get back to doing the other stuff that matters to you.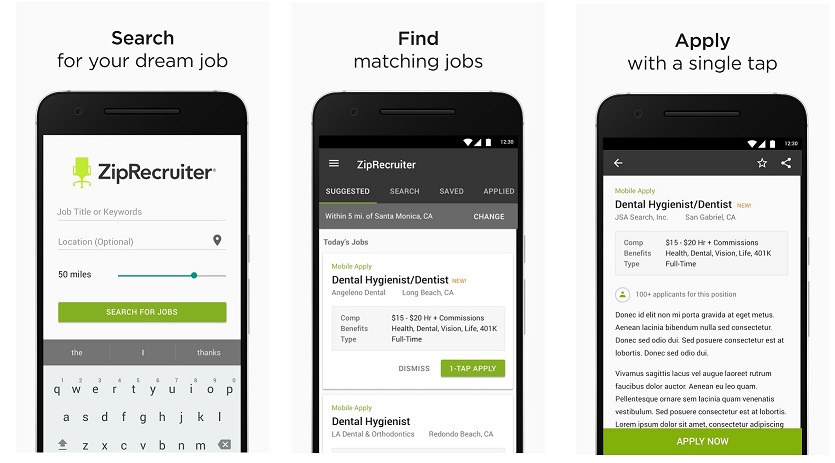 Apps like these are great ways for you to get your name out there. There are apps that are super helpful for building resumes and apps that are a killer when it comes to job searching. Sometimes, all you need to do is make an account and the offers will come to you! There is absolutely no reason why you can't have your dream job, all you have to do is go out and get it! This can be scary, I know, but with a little courage and a decent amount of effort, there is nothing that you can't do!