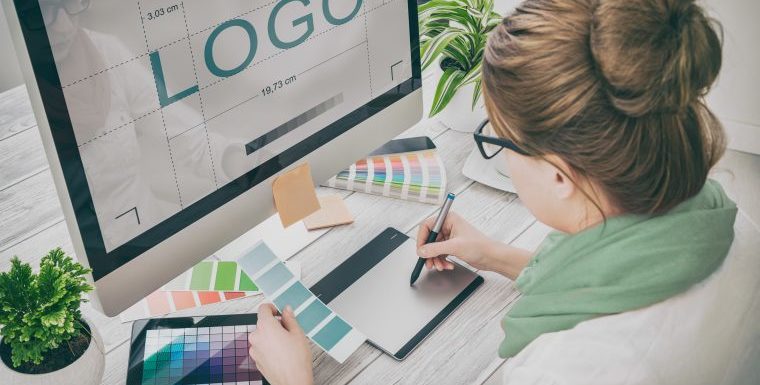 Most companies have one and it is part and parcel of their corporate identity. A logo figuratively illustrates what a company stands for and what it does. True to the motto "A picture is worth a thousand words", a logo should be both individual and somewhat simple in design, so that it can be easily and quickly understood and remembered as well.
In the best case, you will be immediately associated with the logo and its colors as a company. A professionally designed logo should be best created by a professional. After a preliminary talk with the logo designer, he often has first ideas about what a suitable logo can look like. As a rule, then several suggestions should be the result, which in turn can then be discussed together with the designer and adapted if necessary.
Logo Design: What should a logo contain?
A logo has three particularly important tasks:
It is a symbol – it stands for the company with its brand and its brand values in the form of a pictorial representation.
Recognition value – images can be captured and remembered better and faster. A logo should therefore be structured in such a way that it can be quickly and directly recognized and assigned.
It is used for communication – everything a company wants to say should be transported and communicated via the logo.
In order to fulfill these tasks, however, a logo design must also fulfill a few basic content requirements and contain important components.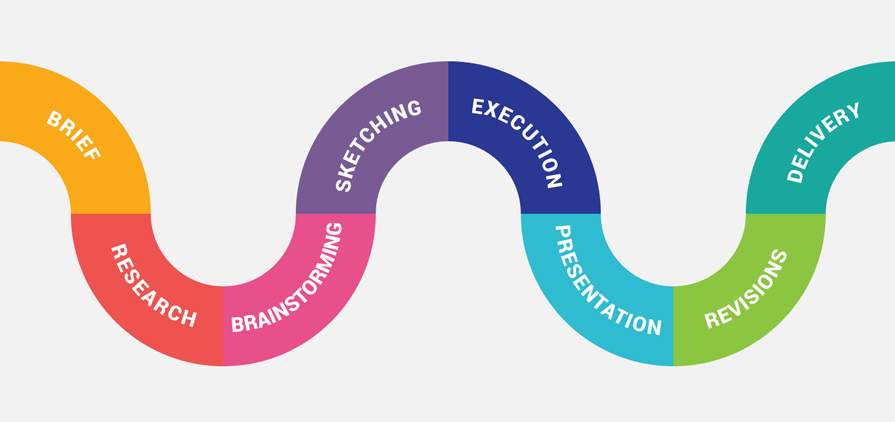 In order to fulfill these tasks, however, the best logo design must also fulfill a few basic content requirements and contain important components.
The basic requirements for a successful logo.
A logo should, in order to continue to be usable and successful in the long term:
Unique
Reproducible
Clear, understandable and
Be distinctive
To express the company philosophy
Uniqueness
A unique logo is what enables us as consumers to internalize this logo as quickly as possible and recognize it later. Professional logo designers therefore do not rely on standard templates in most cases, but develop a completely new logo for the customer. There are different ways to approach the logo design here.
About the products
The sales areas
Or the company name
The first conversation with the respective company often already provides an indication as to which direction it could take. First drafts and further discussions bring further clarity into the logo design and form important milestones on the way to the final logo.
Reproducibility of a logo
Since a logo will be presented later on many different but common advertising media, the company, it is important that the design is also reproducible accordingly. For example, a logo consisting of a combination of colors should not lose its meaning and reprehensibility simply because it has been printed in one color, for example.
Expression of the corporate philosophy
A professionally designed logo always includes a certain part of the corporate philosophy. It expresses essential components of the company with colors and shapes. Thus, a logo for a technical career direction will be more straightforward or edgy, as it is the case for example with a beautician.
Simple design, without much frills
In the logo design, care should be taken to ensure that the presentation is not too extensive. This way, viewers can better remember the logo, discover its meaning, and recognize it all the faster.
Distinctive: The logo for the brain!
A logo is the figurehead of a company. It should therefore be as individual and unique as possible. So it cannot be confused by mistake with other companies later. For those who create or create a logo for their company, it is particularly important to be immediately and correctly recognized. This ingredient is equally important for optimal branding.
The mix makes it
With good logo design, a good mix of well thought-out components comes together to produce an effective result.
This mixture consists of:
The message that is communicated
The effect of color
The color effect is decisive for the effect on the customer. Blue, for example, inspires confidence, red noble or as strong signal color. The matching color combination should therefore not be geared exclusively to the personal taste of the contracting company, but should also be tested in terms of impact.
The taste of the company should be considered, but not solely decisive for the final design. The colors should also harmonize well with each other, as long as there are several shades. A good instrument for color finding is therefore the color wheel that we already know during school hours.
A few tips at the end:
Never use more than two different fonts within a logo.
The logo should be easy to read.
The logo should be tried in advance in different sizes.
Use vectors to make your logo scalable
Vary with different background colors to make your logo most usable on different surfaces.
Photos have no place in your logo – and they're not scalable.
In logo design you should rather follow any current trend, but find their own way.
Your logo should also be available in black and white – z. E.g. for press reports.
Have others look at your logo and get their opinion on what they associate with your logo.
A little test of uniqueness – just turn your logo and turn it upside down – this helps to see how unique your design is in the end.
Wrapping Up
The free logo design tool can give you an expert idea to design an appealing logo in no time. Your logo must portray a perfect picture of your company. You can seek assistance from some of the best online logo makers that facilitate its users with a huge range of features and icons.