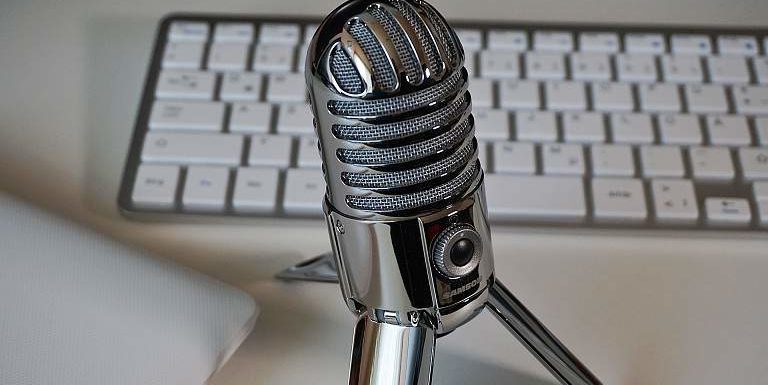 It's 2018 and our education has taken a new turn. Studies show that university admissions are dropping, while at the same time, more and more of us are looking to educate ourselves at home. And technology is helping us out.
It just takes a quick look around a packed train to see many people are reading a book vs. how many people have headphones in. And how many of those people are not actually just listening to music, but listening to podcasts. Well, 67 million according to 2017 studies.
We're all busy, we're all on the go, but we don't want our crazy lifestyles to come at the cost of being out of touch. Whether it's to stay in touch with the political climate or to just catch up on the stuff we missed in high school – everyone is being catered for in podcasts today.
The top-performing podcasts range enormously, from The New York Times 'The Daily' news podcast, to comedian Joe Rogan's topically diverse 'Joe Rogan Experience'. The last few years have also seen a huge rise to specialist educational podcasts such Dan Carlin's enormously popular 'Hardcore History'.
Check out the infographic below to look at the top ten reasons why more and more of us are turning to podcasts for our personal education needs.


This infographic proudly brought to you by NoHatDigital.com