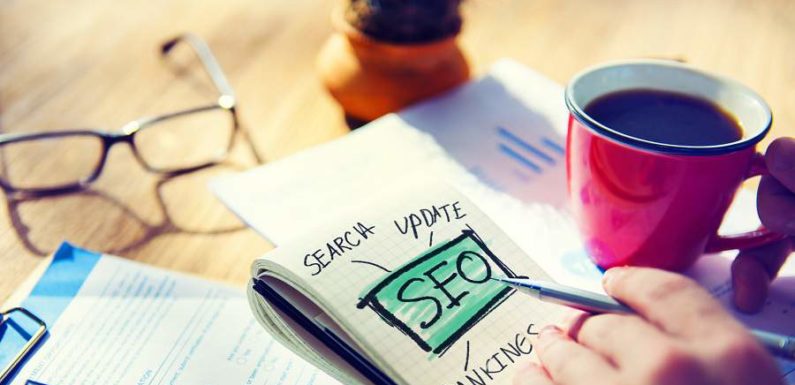 Do you want to succeed with your online business, become a benchmark in the market and get good sales figures? So, to achieve all of this, you have to worry about the online visibility of the brand. With the rise of Internet sales, digital marketing strategies have great importance in team planning. With so many options available to consumers, you need to differentiate yourself to attract their attention and gain a prominent place in the market.
If your goal is also to increase your brand's online visibility, our post will be extremely helpful to you. Let's give you important tips for success. Good reading!
1. Study Your Target Audience
Studying and getting to know the target audience is the foundation of any strategy. A technique may have achieved incredible results with other companies, but not necessarily it will be efficient in your niche market. This is because each audience is different and reacts in different ways.
You need to understand their needs, priorities, characteristics, ways of positioning themselves and communicating. With in-depth study, strategies become more efficient, increasing the conversion rate and reducing costs.
2. Plan Your Steps and Goals
More than simply creating strategies and analyzing the results, you and your team need to create a planning. Without such a definition, you may end up losing your course of action and moving away from goals. So, create a plan to increase visibility online.
With the audience data you've already obtained, you can list the main channels of communication your potential customers use, the ways you seek knowledge, the language you prefer. The more relevant data the public, the better the strategic planning and the more efficient they will be.
3. Create Relevant Content
More and more consumers are looking for data to support their buying decisions. Therefore, for those who want to increase online visibility, a good way is to produce and disseminate relevant content. These contents should cover the entire shopping journey of consumers. It begins by finding an existing problem, by clarifying doubts and comparing options, and finally by making a purchase decision.
Each stage of the journey requires different strategies. You cannot, for example, provide very specific content about your product to a lead that is still in the discovery phase. He would not understand the content and could even move away from a possible solution.
Likewise, if you send a discovery material to a qualified lead, who is already comparing different offers to decide which one to buy, it will certainly be of no use. The prospect can even look for another source of knowledge to end the journey! So, you have to plan your entire buying journey and create relevant content that will get potential customers to travel all the way to the point of purchase. Remember also to vary the format of the contents. You can and should use texts, images, videos, etc.
4. Apply SEO Techniques
The acronym SEO – Search Engine Optimization – represents the techniques that increase the visibility of a particular page in organic search. Among other words, actions that will highlight your pages in the unpaid searches. When consumers search for a solution to an existing problem, Google or another search channel is heavily used. On the search results page, Google shows, in the top positions, some sponsored ads.
Right after them are the results of organic search. Being in the top positions of organic search greatly raises a user's chance to open your site. If he does not visit your page, he does not see your products and does not have the chance to buy. So, to increase visibility online, you must know and apply SEO techniques.
Content is good tools to improve this. The texts contain various strategies that are punctuated by the search appliance. A brand that invests in a good blog will probably be in the top positions of the search.
5. Invest in Sponsored Advertisements
In the previous item we talked about the organic search, that does not pay. It's a great way to expose yourself in search tools. Achieving one of the first positions, however, requires planning, a lot of work and time. SEO techniques will present the results in the medium or long term.
To get around this and get immediate results, sponsored ads are good choices. With Google Adwords you can select the best keywords in your market and evaluate an investment. This amount invested can easily be returned if the strategy is well planned. The visibility that the ads reach are great and present great possibilities of business.
Evaluate the best keywords, between head-tail (short words, long sought, but with high competition) and long tail (specific, long codes, with low competition and high conversion rate). Align the investment with the best times and days of access, according to your audience and market.
6. Create a Responsive Website
With the increasing use of mobile devices as a means of purchase and navigation, it is very important to invest in responsive sites, those that adapt to the screen of the devices without losing the quality of visualization. That way, no matter how you access your site, information will be made available and ease of access will be maintained. In addition, in its last update the Google algorithm started to favor responsive sites – that is, this is a way to also invest in SEO.
7. Be Present on Social Networks
Social networks could not be off our list of tips to increase online visibility. Today, they are part of the routine of most Internet users. We spend a good deal of time browsing, searching for information or entertainment. For companies, social networks are great ways to post content, advertise products, show differentials, all with a huge reach.
8. Monitor Your Online Visibility
Finally, it is very important that you monitor the online visibility of your brand. As well as planning the first steps, controlling the results is part of the cycle. If you have all your strategies well aligned and you can measure the results, you will be able to identify the actions that are bringing in good numbers and what you are missing out on. This will allow you to optimize your campaigns, boost results and reduce costs.
Conclusion
Try to distribute the content according to the characteristics of each social network. Attention also to the language that communicates with your client. Most social networks call for a more informal and client-friendly language. In any case, treat everyone with respect and never fail to respond to a doubt, criticism or suggestion.
About email marketing, this powerful customer relationship tool, use it wisely. First: do not buy email list! This practice is not consistent with the Inbound Marketing methodology. Firstly, because you will send material without permission, which may cause an immediate dislike for the company and secondly because you do not know if the recipient wants to read your content and especially if you are interested in it.
So, look for other ways to get your prospect's e-mail, such as subscribing to the newsletter, providing the data in exchange for e-books, white papers, etc.