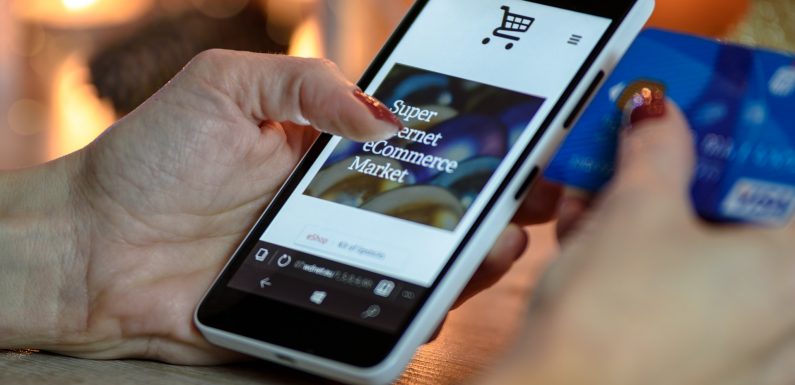 With dramatic advances in technology in recent years, there has been an inevitable power shift in the market. With the click of a button, consumers have a world of choice at their fingertips while businesses are forced to fight harder than ever to remain competitive. As are a result, customers have become increasingly discerning, with greater expectations not only on the products they purchase but also the customer experience.
Technological advances have benefitted businesses as well though, giving them access to information and data never previously attainable. Using data and technology, businesses can now track and capture valuable information on their customers throughout various stages of the buyer's cycle. This allows them to start mapping their customer journey's and look ahead and determine what customers need before they even know themselves.
According to Salesforce "86% of senior-level marketers say that it's absolutely critical or very important to create a cohesive customer journey". Meanwhile, research firm, Forrester says journey mapping is currently employed by 63% of marketers in an attempt to achieve a greater understanding of their customer's overall purchasing experience. This, in turn, enables marketers to more effectively predict buying patterns, behaviors and preferences allowing them to then design personalized communications for each step of the journey.
Why journey mapping is important
Customer journey mapping allows businesses to gain valuable insights into the perspective of the customer and their experience with a brand.  This understanding makes it easier for businesses to deliver a positive experience at every individual customer touchpoint. It's perhaps worth noting here that customer journey mapping is relevant and beneficial to businesses working in both a B2B and B2C space.
The ultimate objective of customer journey mapping is an enhanced customer experience and higher level of satisfaction. The importance of customer experience is reflected in a recent Forrester research paper has indicated that leaders in customer experience deliver on average 14% greater revenue growth than those who fail to master it. It is, in the words of Tom Knighton, "the next competitive battleground… where business is going to be won or lost".
Interestingly, journey mapping has confirmed what businesses have suspected for years.  The ROI for forward-thinking digital technologies is increasingly significantly compared to more traditional channels such as email, TV, phone and print, which is steadily decreasing.
With an abundance of new digital channels, such as social networks, mobile apps and blogs being introduced every day, it is crucial for businesses to work towards operating across all the channels identified by in their customer journey map. In today's technological environment, so much of what we do takes place online – predominantly through mobile devices. With this in mind, the importance of mobile technology to any industry can't be overstated.
Personalised communication
As a major player in SMS technology, we consistently see open rates exceeding 95% – a figure which surpasses that reached by any other communication channel. The ubiquitous nature of mobile phones makes this possible and is the reason mobile remains at the core of the customer journey.  As a marketer, understanding the customer journey is step one. The next step is then to successfully deliver direct and tailored communications that resonate with the recipient.
A recent study by research firm dscout shows the average mobile phone user touches his or her phone 2,617 time every day, with some at the more extreme end, touching their phone as much as 5,400 times. This is perhaps not surprising given we use our mobiles for everything from making calls, sending SMS messages, emailing, shopping, Googling, taking photos, monitoring calendars and accessing social media channels.
Whether our goal is discovery, education, entertainment or action, mobile is increasingly growing in dominance as our platform of choice. It is these moments that marketers must anticipate and plan for with a solid mobile strategy.
Deeper engagement
The rise of mobile has seen with it a new era of personalisation, giving marketers a unique opportunity to engage with their customers on a deeper level. For example, using automation, marketers can deliver targeted messages based on a variety of factors including time, location and past engagement, amongst many others.
SaaS offerings such as HubSpot and Sales-force make it easy for businesses of all sizes to take advantage of these new developments in technology. This has, in some ways, leveled the playing field and we are seeing larger companies being disrupted by smaller competitors who are swifter in mapping out the customer journey and implement agile and personalized communication strategies.
Final thoughts
In an increasingly competitive environment where customers have more options than ever before, customer expectations are naturally becoming greater. Savvy marketers are combating this by tapping into the power of data and technology to search for and provide effective customer-focused, omni-channel communications.
These individualized messages are strategically sent to customers through the right channel at the time, enabling businesses to successfully engage with their audience on a more meaningful level.  Customer journey mapping is critical to this, enabling marketers to effectively identify customer behaviors, patterns and needs, and ensure all communications channels are operating harmoniously to meet these.