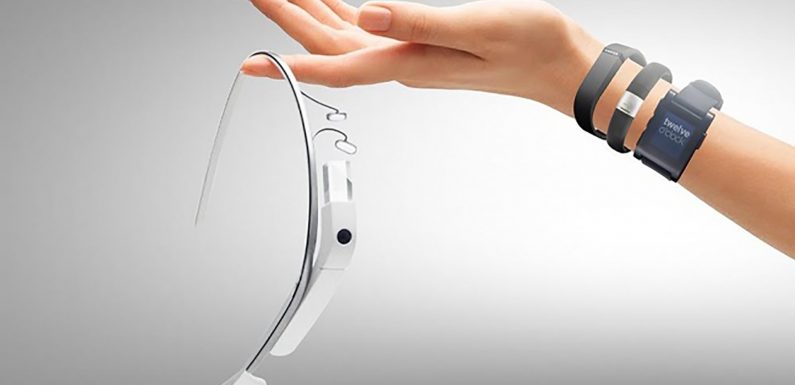 Wearable tech is the upcoming trend or let's say a must thing for those companies who want to remain top-notch in the tech sector. From the desktop to laptop, from laptop to tablet, from tablet to smartphones, smartphones to AR. This is the way how tech generation is shaping its way.
It's like a boon that we are endowed with the wearable app of Apple to work our next generation with. The most used wearable tech is the wristwatch. The tech has reached on the verge where everything that your iPhone encompasses all can be integrated right into your wristband.
iPhone app development company should target this sector very soon if they want to survive in the heed of developers. The predictive analysis depicts the wearable tech sector to reach $12.6 billion by the year 2018. Well, wearable tech is not limited to the extent of smartwatch, fitness tracker and wristbands but it spread its branches towards VR, IOT, healthcare and much more.
This has enforced a new flow in the developers to come up with something innovative to cater the heavily flooded Apple store with 2.2 million users. Life can become very smooth and easy if you can open the door of your car with your wristwatch or you can open the door of your home with your wristwatch. You don't need to carry keys or waste time in finding in the situation when you misplaced it.
Well, yes coming up with something like this is a bit challenging so developers just buckle your shoes and as you have a long way to walk. Let's take a stroll around some of the fascinating facts about wearable tech.
Fascinating Facts
Apple watch is something that keeps a watch over your routine and keeps you on track and never let you miss any important task of your routine. Wearable apps will act like your mom, funny but yes true, they will be your calendar, your direction tutor, your timely reminders which keep you on track just like your mom does.
Wearable tech is not limited to this, they also held some upsurged benefits like food ordering, make travel excursion more exotic, check hotel rooms, get notifications, collect baggage, check-in flights and much more.
The public is becoming more and more health freak and wearable tech also takes that into consideration and integrated features that can monitor health and fitness too. This sector is about to take a flight and only those developers can fly along who have excelled in the iPhone mobile app development since years and moved their focus in time towards wearable app development and enterprise app development.
Security Concerns
The wearable app is about to secure each and every sector just like every other Apple product does and this makes the security at the top-notch. Very soon, it is going to become the new blood in the veins of business and this makes people give a second thought before investing in something which is new and indulges trust can be a challenge.
But highly experienced developers are put into the work to come up with highly secure and safe apps which enrich the user experience and don't let their confidential data go viral on the account of security flaws.
Well, as this is something untouched by the users, for now, it has limited set of users which give birth to challenges, let's have a look at them.
1) Rapid App Development
Well, per day new 1000 apps are entering the app market, if you are intending to cope with this race, you need to opt for RMAD (rapid mobile app development) to stay side by side with your competitors or rather overtake them.
2) Varied Platforms
While you are indulged in wearable app development, you can't just come up with an app that supports a single platform. This would throw you back. To enthrall users of varied parts, come up app supporting varied platforms.
3) UI
To integrate all those that are available on your iPhone into a wearable tech is a big roadblock. Why? You know the screen size of your phone and your watch. A lot of difference, right? Hence extra focus should be laid on UI and UX so that it doesn't end up looking messy and complex.