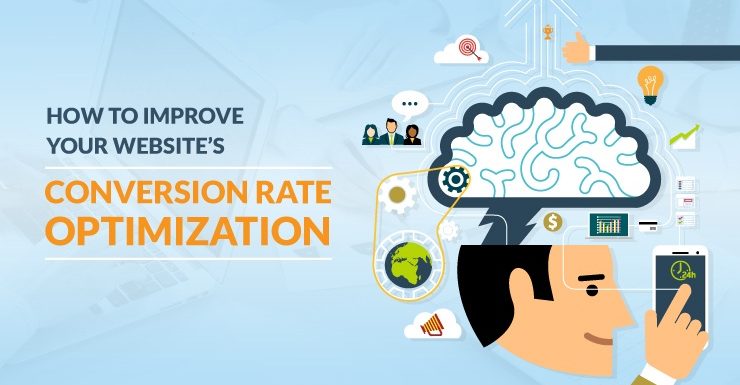 Online shopping has come as a boon for the shoppers and it has made things better for the businesses too. They can reach out to customers without bothering about geographical boundaries. Now, expanding customer base is not as time-consuming as it used to be even a decade back for most companies. However, a proliferation of online shopping has posed some hurdles for the companies too.
Customers have plenty of choices and this has made them very choosy. A majority of visitors in any online store actually leave without buying anything-everyday. The businesses, therefore, focus on converting the site visitor into buyers using various tactics. Usage of specific software for analyzing visitor behaviour and boosting conversion rate has become popular.
Heat map to analyze visitor behaviour and boost conversion rate
Would not it be useful and interesting if you could know which elements and content on your website will attract most visitors and entice them to place orders too?  For this, you need to know the most visited parts of the web pages in your company site. This is possible by using heatmaps. It can be described as a two-dimensional visual overlay on the website that lets you monitor and understand how site visitors are navigating the pages.
The colour variations used in a heat map make it clear which sections of a page are most visited and which are ignored by the visitors. It is somewhat like watching weather forecast-except the difference that you get the analysis that is accurate. Upon heat map reading analysis, you can understand those areas of web pages failing to attract visitors and changes can be made to those.
Types and nuances of heat maps
There are various types of heat maps and the technology used is also evolving with time. There are 2 major types- Mouse tracking and eye tracking heat maps.
#1 Click-tracking heat maps
This is possibly the most widely used variant of heat maps. Click tracking based maps show the section in your website's pages where the visitors are clicking.
#2 Mouse-movement heat maps
This heat map exhibits mouse movement based navigation pattern of site visitors. This also indicates areas in web pages that are frequented the most by the visitors.
#3 Scroll-tracking heat maps
This heat map shows the scrolling pattern of visitors and makes it easy to understand where CTA can be placed.
#4 Eye-tracking heat maps
This heat map captures eye movement of site visitors, thereby indicating areas of web pages which command maximum visitor attention. However, deploying this type of heat maps is not exactly cost effective and the companies with no budgetary restraints can do that.
Understanding importance of heat maps for conversion enhancement
Marketers can utilize the insight into visitor behaviours obtained from various types of heat maps to boost conversation rates. From the information obtained, the following aspects can be understood:
Which section of the website should have clickable content

Which areas of the web pages need a change

Which part of a page is distracting most visitors
After using heat maps, you can be certain about improving specific sections in the web pages. You need no longer design the web pages or revamp contents based on guesswork and speculation to entice more visitors.
Using heat map tools
There are several website conversion analysis and enhancement software that is sold with inbuilt heat map tools. Freshmarketer is one such instance. Apart from that, you can use tools like Domo, Attention Wizards and Crazy Egg. Some of these tools can also be tried in demo mode. So, you can pick the most apt one after trying a few options.
Effective ways to use heat maps for boosting conversion rate of your website
It is evident that using heat maps enable the online marketers to understand a lot about visitor behaviour. The extensive qualitative and quantitative acquired from separate heat maps offer them useful insight on boosting site conversion rates.
Listed below are effective ways to deploy heat maps to enhance conversion rate:
#1 Optimizing positioning of CTAs
The efficacy of a CTA can be understood by the number of users clicking on it. If the majority of site visitors are clicking on a non-clickable area in the web page, it indicates it is where you should place a CTA button or link. Studies indicate most visitors focus on left side columns in web pages.
#2 Improving site content and legibility
Using Scroll-tracking heat maps let you figure out if the content in the website is being read by the visitors or not.  Studies show the web users focus on content located at left side of web pages most of the times. The CTAs therefore should be placed on the left-top side of your site pages.
#3 Streamlining page design
The sections in a web page fail to attract visitor's attention at all, should be changed or replaced. These are called dead weights. If the elements are not contributing to conversion- they should be discarded. These elements may comprise of static images, ads and animations or even videos that fail to arouse visitor's interest. Mostly mouse tracking heat maps are used for identifying such unnecessary sections and elements in web pages.
#4 Image positioning is important
Where you position images in the web pages can attract or divert visitor attention- studies indicate. Using eye-tracking heat maps can be useful to figure out if locations of images in your website are effective for conversion or not. The image should be positioned in a way that it draws the attention of visitors to the CTA. However, the image itself should not draw too much attention to the visitors.
#5 Reducing cases of shopping cart abandonment
Shopping cart abandonment is equivalents to losing prospective buyers for a business! Now, this can be caused by many things including scepticism of the visitors and online payment glitches. However, instances of the visitors abandoning shopping carts for ill-placed checkout button are not unheard of. If an ad or promotional banner distracts the user he/she may not complete the checkout too. With the usage of mouse-tracking heat maps, elements distracting the buyers from checking out can be located.
Where it all leads to?
Heat maps can be useful in analyzing and understanding which elements and sections of your website are posing hurdles for visitor conversion. The different heat maps can be used to figure out site browsing pattern of visitors and necessary changes can be made. Instances of shopping cart abandonment can also be brought down by using heat maps eventually. These lead to enhanced visitor conversion and paves a way to customer base growth and revenue boost.