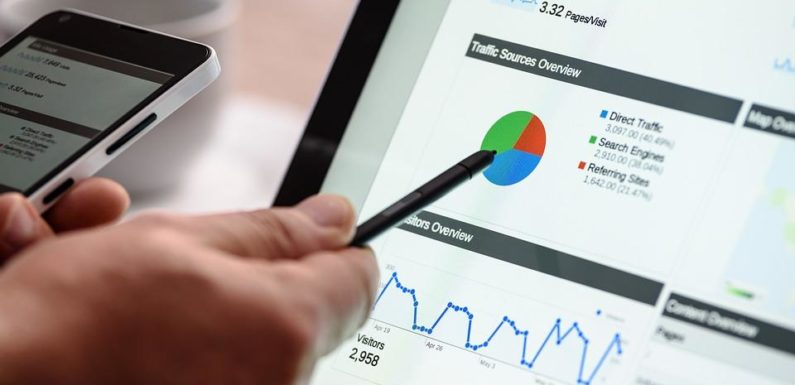 Determining how successful your SEO campaigns are, and have been in the past, doesn't just mean looking at Google Analytics through your AdWords account. You need to know how you're faring against your competitors; when you know their strengths and weaknesses, you can use these to your business's advantage. Learn from their wrongs so you don't make the same mistakes and utilize what makes their SEO successful to improve your own rankings. You might come across keywords you never thought of using, and you can see which keywords are the most effective.
The answer to finding out all of this information? A fantastic free web tool called SEMrush. All you need to do is visit www.semrush.com, and enter the URL of your SEO competitors' site/s.
If you're unsure of whose sites to look at, simply search keywords in Google that you would also associate with your business. For example, if you're a fencing company, try searching 'Fencing (insert your suburb or town)' and looking at the sites that appear up the top, especially those that are using AdWords. This will show you the other businesses you're competing against.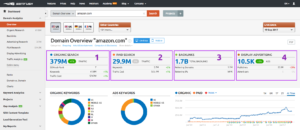 SEMrush is free for an unspecified amount of searches and will eventually require payment to continue using it. It's definitely worth the price, for reasons we'll look at below.
Once you have the URL of the website you want to be analyzed, copy and paste that URL into the SEMrush search bar. It will then show you data on how the site is ranked by Google, showing the 'organic' and 'paid' search results details. We recommend focusing more on the 'organic' side of the tool, as we've found the 'paid' search data isn't entirely accurate.
With this tool, you'll be able to see how much free and organic traffic your competitors' sites are getting each month, and how much it would cost if you were running a campaign with those details through AdWords. This is a great way to see how you can get fantastic results for free, by using SEO to help your site get to the top of Google's rankings, organically. You don't always have to pay top dollar to get good results.
We do love AdWords though, don't get us wrong! It's a great tool for any business to use, to quickly generate traffic to your site, and therefore expand your business. However, there's nothing wrong with giving you and your business an edge and utilizing the data available to you from SEMrush to improve your SEO strategies.
The future, and indeed the present, is all about embracing the digital world as part of your marketing strategy. No business can expect to survive for long without utilizing SEO to help increase their online visibility, and in turn, their sales. SEO provides a higher return on investment than other traditional marketing methods, due mostly to the fact that many competitors are running paid ads, which then increases the cost-per-click (CPC) on AdWords.
Between 2014-2015, CPC in AdWords increased by almost 50%, and it's only climbing higher. It's the same with any product or market over time; increased demand means inflated prices. Therefore, focusing on your 'organic' results are recommended, and where SEMrush proves invaluable. While Google encourages these increases, thanks to the revenue AdWords provides, it's still important to find that balance between 'paid' and 'organic' campaigns.
Turning up organically in potential new customers' searches is imperative to growing your business; minimize an outgoing expense while getting the maximum results possible. When you know what keywords are most successful for your competitors, you can turn the tables on them and utilize those keywords in your AdWords campaigns as well, to have a better chance of outranking them in the search results.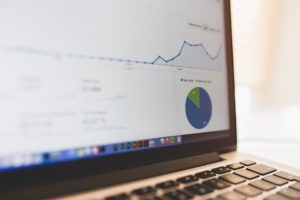 It's not just AdWords that is affected by the rise in CPC; Facebook ads are also starting to feel the effects, with many users turning to Instagram to run their ads and other applications that post to Facebook in place of directly posting on Facebook. Businesses are doing this so that they can get around Facebook's advertising rules, and avoid paying extra for the CPC of each ad.
Of course, none of this means anything unless you can get the conversions from the click-throughs. Ensure your website has a fantastic landing page and quality content that you regularly update. This keeps visitors on your site for longer, which means conversions are much more likely.
Save your business time and money; use the free tool SEMrush to find out how your competitors are using 'organic' SEO to their advantage, instead of blindly throwing money at AdWords hoping that more money means higher rankings and better results. No business running online marketing campaigns should ignore their competitors; how can you become better if you don't know what you're striving to beat?
If you need any help using the SEMrush tool then please feel free to reach out to our Brisbane team at Constant Clicks.