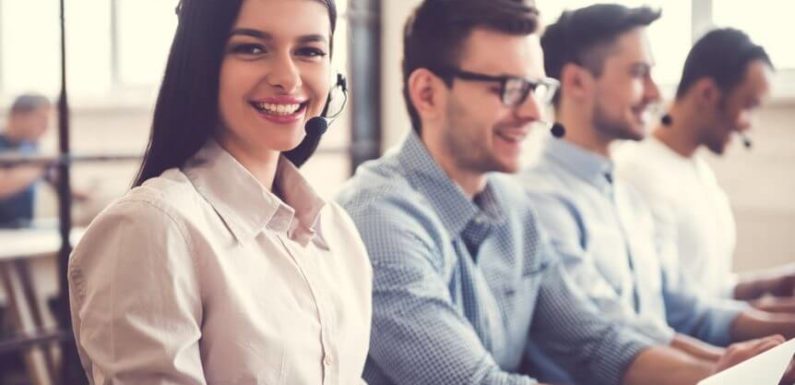 Embracing modern technology is essential for the ongoing success of today's businesses. New innovations are regularly being introduced. Your task is to determine which innovations offer true benefits to your operations and to your customers. One of the latest buzzwords in the tech world is IoT, which is also known as the Internet of Things or Industry 4.0. There are many ways to incorporate IoT technology into your business to enjoy considerable benefits, including in the area of customer service.
When your customers contact you for assistance with a sale or a warranty claim, they expect to receive prompt attention and for the issue to be resolved satisfactorily without delay. Their interaction with your customer service department can directly impact their image of your company. Not only that, it can affect their desire to do business with your company in the future.
Making improvements in the area of customer service is essential to your company's success going forward, and a closer look will reveal how IoT can help you to accomplish this critical goal.
Understanding the Impact of IoT on Your Business
IoT connects regular or everyday items to the Internet to provide you with improved access to them. For example, IoT enables smart home technology. Through smart home technology, you may control lights, electronics, the HVAC system, locks and other features remotely from any location. Likewise, IoT has considerable applications for your business. This extends far beyond making smart improvements to your physical environment.
Many aspects of your customer service department may be improved through the power of the Internet of Things. Specific uses of IoT in your business will be based on specific operations and processes. A closer look may reveal that this is a technological innovation that you need to be using to improve the level of service that you provide to your customers
Harnessing the Power of IoT to Improve Customer Service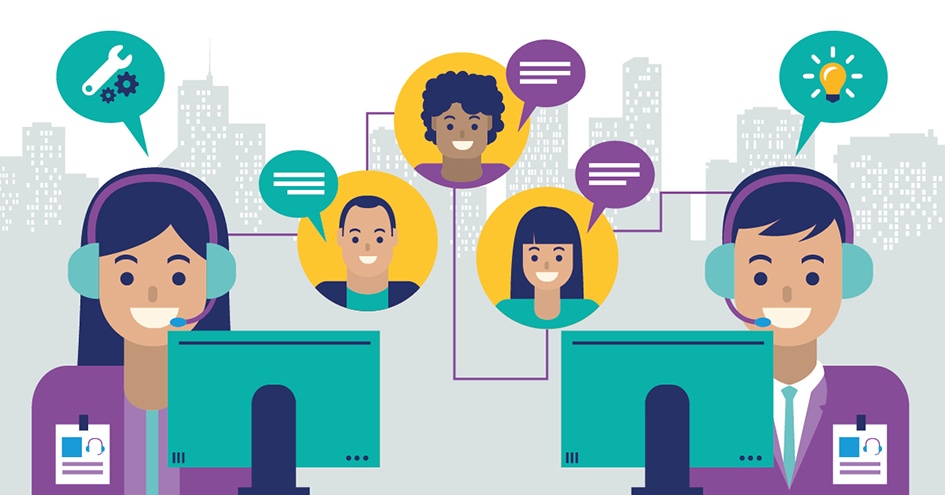 Because IoT has far-reaching effects, it is important to carefully analyze your company in order to determine the most efficient and effective ways to incorporate this technology into your operations. However, it may be helpful to explore some of the many ideas that could be beneficial to many businesses.
1. Creating Smart Products
Everything from blinds and thermostats to copier machines, lights and more may be connected to the Internet of Things. While creating smart products may be a selling point that appeals to your customers and that modernizes your products, there is an additional benefit available. This technology can be improved so that your company receives immediate feedback when a problem is detected.
Rather than wait for customers to contact you for service, you can proactively reach out to them. In some cases, you may even be able to correct problems on your end without the customer being involved. The end result is customers who have better experiences with your company and with your products.
2. Connecting Information from Various Sources
Many people have had a poor, complicated customer service experience in the past because the company seemed to lack internal communication. Nobody wants to be bounced around to various departments or asked to provide information that someone in the company should already have.
Through IoT technology, your company's internal communication, data collaboration and file sharing capabilities can be improved. The result may be that your customers have an improved experience with your company. This may also improve the efficiency of your company and save time for your customers.
3. Automating Some Services
Depending on your company's operational processes, some aspects of the customer experience may be automated through IoT technology. This should be handled with care so that you still provide your customers with personalized service. However, repair or warranty services may be processed digitally to save time and hassle. The repair professionals can then provide first-class, personalized service.
While many people want to receive some level of customization and personalization when they reach out to companies, there also are likely at least a few experiences that they would prefer to simply address quickly and easily through automation. Analyze your operations, and consider conducting surveys with your valued customers to identify steps or tasks that could be successfully automated.
Taking Customer Service to the Next Level
If your company currently has excellent customer satisfaction ratings, don't fix if it's not broken – right? Not really. Your competitors may actively be employing new technologies to improve the customer experience. Such applications may eventually become the norm for your industry. This means that your company will lag behind if you do not innovate on a regular basis.
The Internet of Things has profound ramifications for customer service in most industries and it can help you to improve various other aspects of your operations. This is an aspect of technology that is evolving rapidly. Therefore, keep tabs on updates as they become available so that you can take action quickly when an opportunity presents itself.