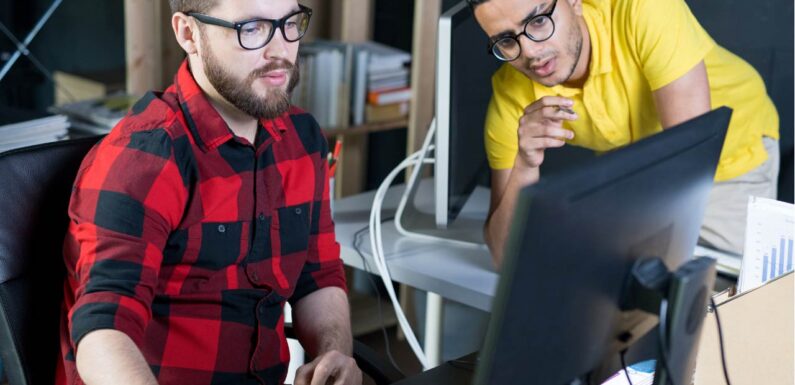 Email is still one of the fastest and most cost-effective ways for businesses to communicate with clients. On the other hand, Salesforce is one of the leading CRMs in the world for businesses. A company's sales team may use both email and Salesforce to capture customer data and lead information. However, using these two systems separately usually takes time. Your sales team may need to spend a considerable amount of time every week to capture the data on Salesforce and then email potential customers. Instead, why not integrate the two and allow your sales team to save time?
Salesforce email integration Outlook managed to connect emails with Salesforce, but how does it save time and help your business boost its revenue? To understand that, you first need to know about Salesforce integration Outlook and how it works.
What is Salesforce email integration Outlook?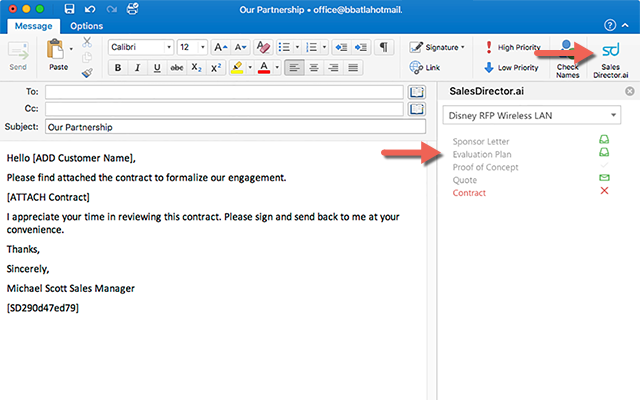 Customer-facing employees need to work with tons of data that sometimes become too much for them to handle. You can ease their pressure by integrating Outlook with Salesforce. Since both Outlook and Salesforce contain critical customer data, your customer-facing employees may frequently need to toggle between the two if they need any customer information. This leads them to devote less time entering data in salesforce. That means, your business may be missing out on information of potential leads that can later become permanent customers.
Salesforce email integration Outlook is bridging the gap between Outlook and the CRM email tracking so that customer-facing employees can track the data of any customer instantly without wasting too much time. They can devote the time they save on entering data in Salesforce and ensure that your business has updated lead information of potential customers. This isn't the only way the integration is helping your business. It also offers a range of other benefits that not only save time but also improve your business's sales volume.
• Get rid of any redundant data accidentally entered in two separate applications.
• Access both Salesforce and Outlook records from a single platform. It makes the sales team's work much easier than before when it comes to targeting email communication towards a specific group of audiences.
• Provides your sales team an opportunity to control customer data more efficiently and not create duplicate copies of the same information in two separate applications.
• Sync events, tasks, and contacts between Outlook and Salesforce.
Problems With Redundant Data
One of the reasons why toggling between Outlook and Salesforce is a time-consuming job is that the sales team has to deal with identical and correlated data. Some of their activities include tracking tasks and contacts and scheduling appointments and meetings. With multiple redundant data, the sales team loses valuable time that they can otherwise spend on entering new customer data. Moreover, entering data manually also increases the chances of making errors. And once they feed the data in Outlook and Salesforce, they may not remember which data is authentic and which one is incorrect if there are two copies in two applications.
Most importantly, it takes time to switch between customer details and verify the authenticity of the information. If your sales team spends so much time sorting and maintaining data, they wouldn't be doing the job that they were actually hired for.
Benefits of Salesforce Email Integration Outlook
1. First of all, you can update and add customer emails according to the respective sales cycle to ensure that the right emails reach the right target audience. For example, potential leads may get a different type of email than existing customers. Using Salesforce email integration Outlook can quickly segregate between the existing customers and new leads, making it easier for your sales team to send different emails to respective audiences.
2. It allows your sales team to create Salesforce records using standard information, such as cases, opportunities, contacts, and even add custom objects.
3. You can now send or receive emails on your activity timeline and make separate folders for quotations, opportunities, leads, and contacts, thus making your emails more organized than before.
Integrating Outlook with Salesforce will undoubtedly save time for your sales team and allow them to focus on providing better services to customers. They can now spend more time studying customer trends than updating the CRM with new customer data or segregating emails in their Outlook inbox and Role of Revenue Intelligence.