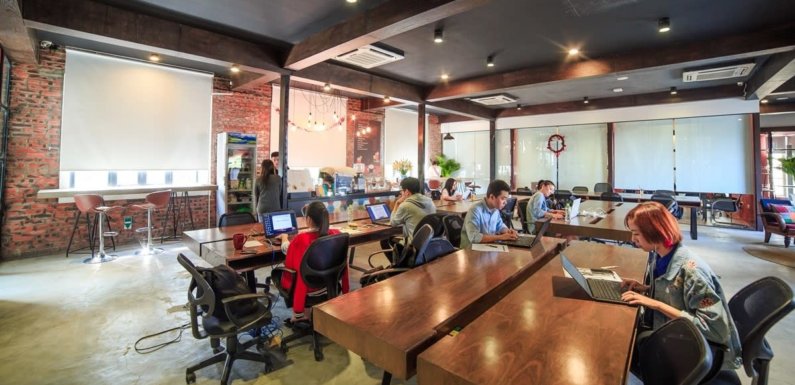 As compared to Google Cloud Platform and Microsoft Azure, Amazon Web Services (AWS) is currently the leading cloud service provider. According to many people, it's not only functional but also reliable, affordable and interoperable cloud services. It's, therefore, important for developers to understand what developing and migrating to cloud means and understand the overall landscape of AWS before getting into the platform. This training program provides a high level overview for developers focusing on the services and features that are of interest to them.
Regardless of whether you've been using AWS for a long time or not, you'll realize that your level of knowledge is bit limited. The most interesting thing about the IT world is that it's never too late to cash on the cloud world. As a matter of fact, it's believed that the spending on cloud based services will grow at compound annual rate of 19.4%. Here are some of the top reasons why you need to learn AWS:
AWS is fast becoming the gold standard platform of cloud
Whichever aspect that you think of you'll realize that Amazon is still leading. It's believed that it's almost 10 times bigger than its competitors. This is actually a bad news for those who are using Google cloud platform or Microsoft Azure. Whether you are a data base administrator, web developer, IoT developer, system administrator, AI developer, a Big Data Analyst or providing web development services, if you take advantage of Amazon you'll definitely make your life easier. Touching almost every aspect of technology, they are constantly adding more offerings and innovating in a way that leaves some of its competitor wondering.
API
AWS offers you an API range of programming languages so as to pragmatically manage your infrastructure. It will help you use all the cost and time saving features that will definitely serve their purposes well.
The skill in the list of the most in demand skill
If you are tech professional or web developer India, learning any new cloud related skill is among the best ways to boost your career. On the employer side, companies should be ready to compensate top dollar for specialists in increasingly ubiquitous technologies such as AWS. According to Google trends, organizations are likely to face skill shortage in AWS. This means if you are yearning for an innovative career you need to run to this direction. With over 350,000 professionals needed to fill cloud based jobs, there is basically a huge opportunity for those who are able to prove their skills. Of all these cloud services, AWS skills are the most in demand skills.
Security provided
One of the most common topics of debate has been the cloud security. Thankfully, AWS does that perfectly well. AWS will ensure that there is an utmost level of security for both the large and small scale companies. The good thing is that since AWS does this for you, you don't have to fret about it. AWS will provide you with various compliance programs including an extensive security support that offers real time insights on potential vulnerabilities and suspicious activities.
Improved enterprise and cloud migration to AWS
Apart from the small organizations, even big companies are currently migrating to cloud. According to a report from Silicon Valley, almost 77% of companies were dependent on traditional IT infrastructure until 2015 with some large business migrating to cloud based services. Although platforms such as Azure, Google Cloud and Amazon provide several features, migration is not among them. This means organizations must rely on professional customized services from the providers. Professionals should be equipped with in-depth knowledge about services such as AWS so that they can know how the process works.
AWS certifications are within reach and are feasible
As compared to other vendors, AWS certifications provides realistic certifications paths that do not offer require highly skilled training at the onset. While this does not mean that getting started is very easy, you won't have to leave your job and pay hefty fees for AWS introduction. At the introduction, some of the certifications that you need to learn include Associate tier, professional tier and specialty tier. The most important approach is to start with Certified Solutions Architect so that you can familiarize yourself with core services that a web development company needs and AWS ecosystem.
Recovery of data provision
If you are in business, then you understand the importance of data. Even a small amount of data downtime can affect the whole company. The cost of recovering data that has been lost in fact outweighs the costs of having a standby recovery method on site. However, whatever your business tolerance for downtime data is AWS platform will offer you the right tools that will help you in case you experience any data loss.
AWS skills are not only in high demand but also pay well
According to Forbes AWS is among the top paying skills that are currently in the market. With that said, you need to know that simply getting AWS does not mean that you'll be making a lot of cash automatically as there are still several factors that are play. Some of these factors includes experience other skills, geographic locations among more. The point is you need to prove to potential employers that you are competent enough in using AWS. If you can do so this you will have a huge impact in your career development
Customization and scheduling
In addition to that, AWS platform also allows for great level of customization to meet ever the need of every business. For instance, its customer definite tagging will allow users to easily manage and monitor resources. From security and tracking to automation and organization, there is actually no limit to how you can use customization of AWS tags. More so, it has the abilty to start and stop various processes and even schedule services such Relational Database Service and Elastic Compute Cloud. This means, these services will not be allowed to run during the off peak times. Through AWS you'll also lean Custom Web Development.
Well, those are some of the reasons why you need to learn AWS. Apart from the impact that it has on the businesses it's also one of the best career choices that one could ever think of.