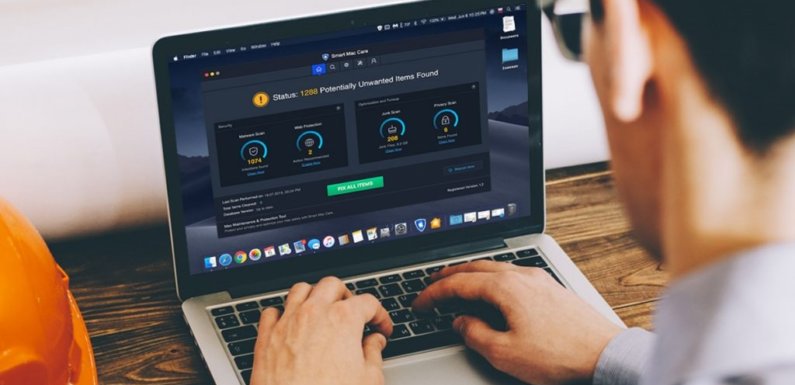 Macs have been known for seamless user experience. Here, you rarely find problems that may hamper your system performance, but over occupied disk space is still the cause of performance issues on Mac too.
There could be numerous reasons behind cluttered disk space on Mac, that may include unnecessary files and data. If you are facing such performance issues on your Mac due to over occupied & cluttered disk space, then it's time to clean it immediately.
To help you with this, we have covered best Mac cleaner tools for your system to recover that valuable disk space. While there are tons of these tools available online and selecting 3 best apps to clean Mac was tough, still, we did the thorough research and found out these tools for you.
Let's review these best disk cleaners for Mac here.
Smart Mac Care
The first tool in the list of best Mac optimization software is Smart Mac Care. This smart Mac cleaning & optimization suite helps you keep your Mac healthy and error-free. It not only helps you clean unnecessary junk, but it also protects your system from malware infections effectively. Using this best Mac storage cleaner, you can manage to recover GB's of disk space.
Highlights of Smart Mac Care
Helps you retrieve chunks of disk space of cleaning junk
Cleans malware infections to keep your data safe
Deletes privacy traces for complete protection
Offers tons of other useful features
Features of Smart Mac Care
The junk clean feature of the tool helps you scan, detect, and remove all types of junk on your Mac.
Its malware scan module helps you detect and remove all malware infections effectively to keep your data safe.
Its privacy scan module helps you scan your browser to find and delete history, application cache, and cookies.
This smart Mac cleaner tool works as an effective uninstaller and helps you get rid of unnecessary programs.
You can also use this tool to find & delete duplicate files.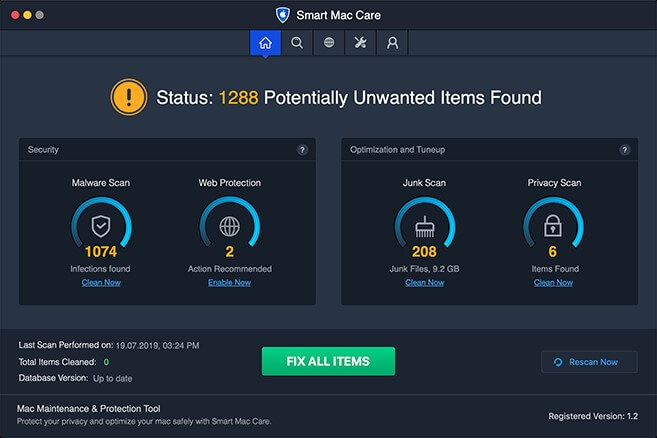 CCleaner for Mac
CCleaner for Mac is perfect cleaner & optimization tool that helps you keep your system performance intact. Use this smart solution to protect your privacy and make your Mac faster and smoother. Using CCleaner for Mac, you can free up GB's of disk space while boosting overall system performance.
Highlights of CCleaner for Mac
Powerful Mac cleaner & optimization suite for enhanced performance
Helps you clean browser history to keep online activities safe
Allows full customization for enhanced user experience
Features of CCleaner for Mac
It offers real-time monitoring to keep you safe 24/7. Here, it not only protects you from malicious content, but it also protects your identity.
It cleans your browser history to keep your online activities safe.
It offers full customization & flexibility to give you full control over your data. Here, you can decide which files you want to keep or delete.
Use this smart Mac cleaner tool to de-clutter disk space and boost Mac performance significantly.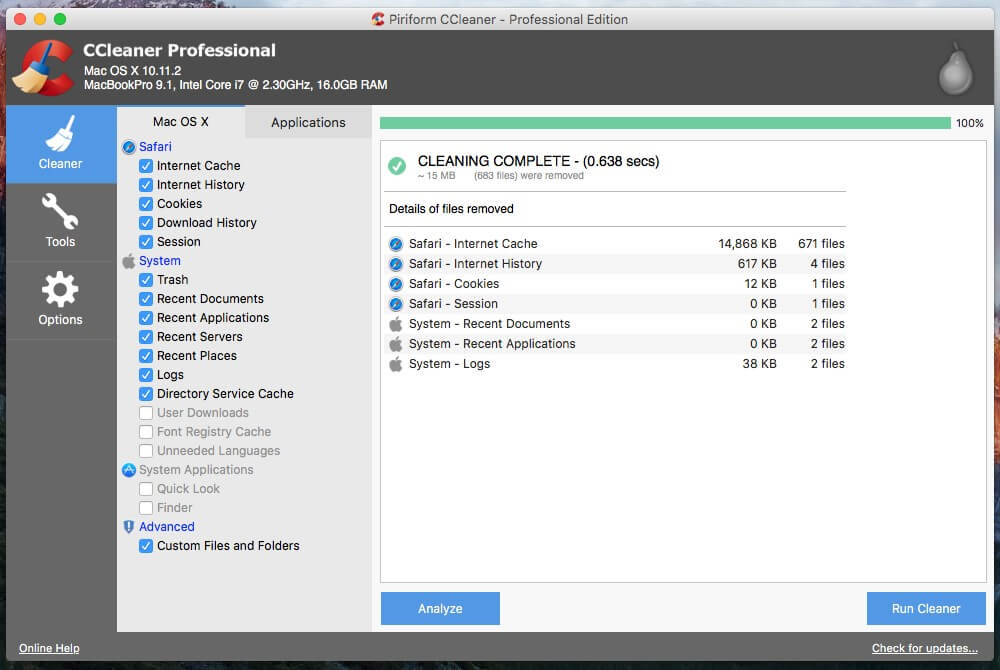 OnyX for Mac
Use this powerful multifunctional utility to clean your Mac for enhanced user experience. It performs miscellaneous tasks to help you clean and maintains your Mac for better performance. It also helps you manage applications on your system and remove unnecessary ones. You can use OnyX for Mac to streamline files, folders, apps, and more.
Highlights of OnyX for Mac
It is available for free and doesn't require registration
Free or adware or malware issues.
Cleans and protects you Mac working on smart algorithms
Features of OnyX for Mac
It helps you clean all redundant and junk file to recover valuable disk space.
It cleans app cache and Internet cache for better privacy protection.
Works as a smart uninstaller to get rid of unnecessary apps & programs.
It offers advanced maintenance and optimization tools.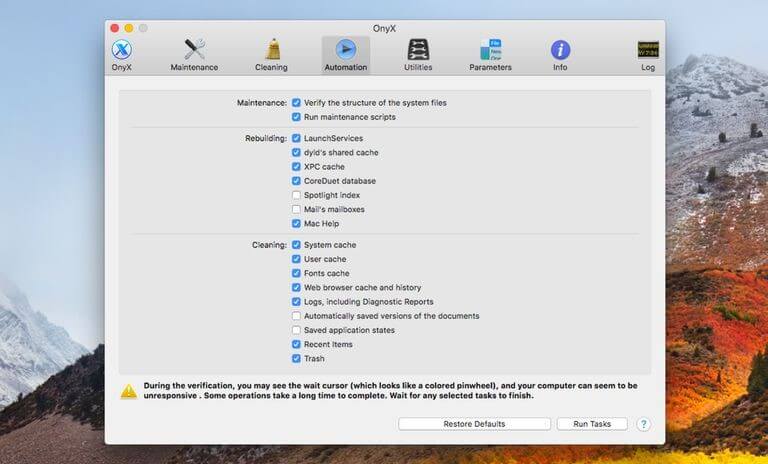 Conclusion
The powerful Mac cleaner & optimization tools bring you the easiest & safest solution to keep your system in good health. It not only helps you clean your Mac for better performance, but it also helps you protect your system from malware infections.
Here, we have discussed 3 such best Mac cleaner & optimization tools that you should use for enhanced user experience. We have listed them based on their best features & functionalities. Do try them and share your experience in the comments below.