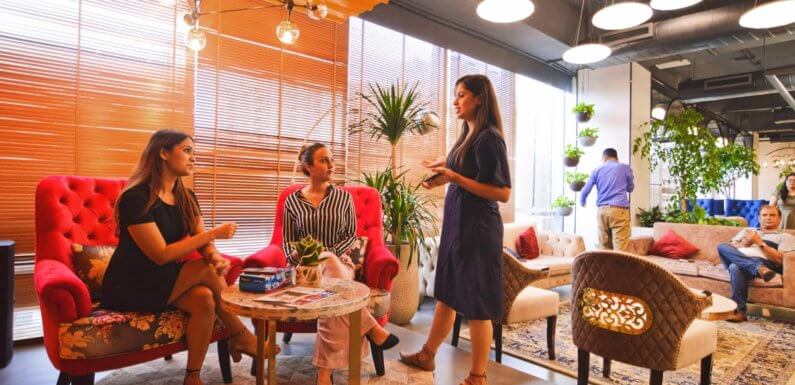 In the upcoming years, you must continuously revamp the marketing strategies to fuel your business growth.
With proper usage of digital marketing, you can attract a far greater number of people with less money compared to traditional marketing. Besides, it does a lot more than you think.
Let's get straight into the strategies and start working out. 

Hack 1: Content Marketing
The phrase 'Content is the King of Digital Marketing' never gets old. It is the easiest way to attract more people towards your product or service. Hence, blogging is the best start away.

Surprisingly, research says that more than 36% of bloggers quit blogging halfway. The reason is that everyone does blogging but some do it in the wrong way. The content focuses more on search engine and less on customers' problems. Remember: when your content is genuine, creative, and informative, you will automatically stand out from your competitors.

Despite the content quality, keywords also have a great place in targeting prospects. Perform keyword analysis, and use it in a more subtle way. Meanwhile, try to contribute more guest blog posts because it highly spreads awareness out of your website.

In short, put yourself in customer's shoes while writing.
Hack 2: A/B Split Testing

Even after conducting many marketing campaigns, some businesses might not get more visitors. If you are one among them, do you know the reason? Yes, it might be due to 'not-so-userfriendly' website design or 'ultra-slow' loading time or 'lengthy' contact form, etc. It can be any one of these or all. Well, we can't be accurate. This is why A/B testing has been introduced.

Firstly, you will create two versions of a home page or a contact form or any other pages. Once created, each version will be displayed to half of your visitors i.e., A-version and B-version. This way you can track which version works the best with the help of conversion and bouncing rate analysis.

In short, run regular checks and find what fascinates your customers.

Hack 3: Chatbots

'Chatbots' or 'conversational bots' or 'conversational AI (Artificial Intelligence)' can easily interact with the users via text chats or voice commands. The platform can be any famous apps like FB Messenger, WhatsApp, and more. Many successful businesses use chatbots to save their time, money, and manpower.

In short, use chatbots and take over the conversation anywhere, anytime. 

Hack 4: Omnichannel Marketing

Omnichannel marketing started long back ago and it still wins the game. It simply means making your business available on all channels. Channels like Facebook, web app, WhatsApp can make the customer experience seamless. Therefore, customers can call you, email you, WhatsApp you, etc., and get an instant response.

Meanwhile, you and your team should be available any time to acknowledge them. Else, it will frustrate them further.
But being available on multiple channels might be impossible for everyone. In case if you didn't respond to them in any of your channels, it will provide an unpleasant experience for them. Instead, you can get an ERP software to manage your daily office norms. Now, you would get sufficient time to interact with customers as your burden has been reduced.

In short, always be available for your customers. 
Hack 5: Personalization

Personalization strategy not just creates a positive impression of your company but also turns more prospects to regular customers.

The first thing to do is to keep track of your customers' needs and likes. Once done, you can collect email id lists of corresponding customers and start emailing them. For instance, you can inform them about the discounts on the products they are looking for. You can wish them on their birthdays as well.

This is where you can use social media to the fullest. Create posts about your product or service on relevant social media platforms. The key is to be consistent in whatever you are posting.

Besides, write on 'Quora.' This is the most welcoming app whenever one faces any issues. So, address their problems and tell them how your product can solve them. If the answers are genuine, you will have a greater chance of converting them, without a doubt.

In short, make your customers feel special and recall you without any effort.
Hack 6: Video Marketing

Let me ask you a simple question: You are searching for 'How to set up your new iPhone?' Will you click on an article or a video? A quick click on the video, of course! If you prefer to go with an article, either you are a reader or you have sufficient time to relax and read. But in most cases, everyone is in a hurry so they will click on the video and proceed.

Create videos about your product and how it solves your customers' issues. It will highly increase the conversion rate as it saves a ton of time. Also, the video should be creative, informative, and to the point.

In short, grab your visitors' eye with your captivating content.

Hack 7: Voice Search

Recent research says that more than 60% online searchers use voice search for their queries. It is preferred by everyone as it answers faster and delivers a smooth user experience compared to a web search. Also, it is the best SEO strategy and it helps you get more traffic to your website.

Generally, users would ask direct enquires so create content using long-tail keywords. While preparing your content, make sure it answers questions like how, what, why, who.

In short, figure out the sort of queries and optimize your site.

That's all with the hacks.
Do you know the best part about digital marketing? You can do most strategies for free. Whether it is small or big businesses or even start-ups, digital marketing offers numerous opportunities.

Try doing the above strategies and I assure you that you will see your business scaling faster in a few months.

If you have any other hacks, please let everyone know in the comments section. Let's grow together!