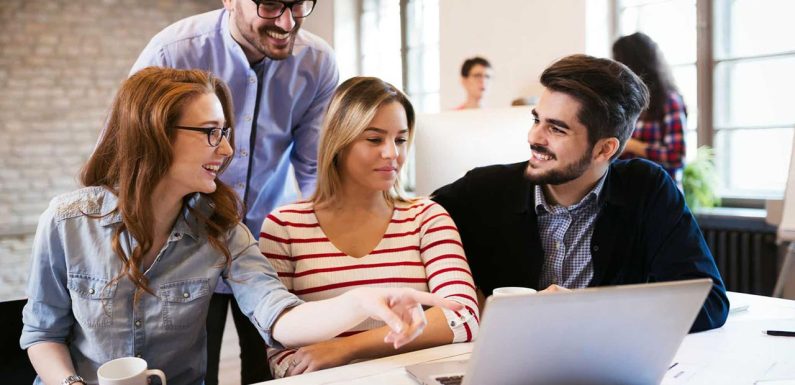 If you're an SEO reseller or planning to offer SEO reseller packages to your clients, it's important to understand how to manage client expectations. Managing your client's expectations can help ensure a professional, successful relationship and make sure the project runs smoothly.
The demand for SEO is growing, but to capture and retain more customers, it's important to not only provide excellent SEO services but also manage client expectations or else risk a negative experience. In this article, we will discuss some of the best practices for managing clients' expectations as an SEO reseller. Before we dive into the tips, let's first understand why to become an SEO reseller.
Why become an SEO reseller?
You grow your customer base:
By becoming a reseller, you can offer SEO services to your clients without dedicating the time and resources needed to build out those capabilities in-house. This is a great way to add value to your business and attract new customers looking for SEO services.
You save time and automate processes:
Offering SEO reseller packages can help you streamline and automate many of your processes, saving you valuable time. You'll also be able to delegate certain parts of the process to your reseller, making it easier for you to focus on other aspects of running a business.
Higher scalability:
By becoming an SEO reseller, you can scale up or down depending on the number of clients you want to serve. This will help you better manage your time and resources, as well as ensure you're providing the best service to each customer.
Tips to manage and outperform clients' expectations:
Ask about clients' goals and expectations:
First thing first, make sure to have an in-depth conversation with your client about their goals and expectations. This will help you understand what they are expecting from the project and set realistic expectations from the onset.
It's important to discuss their goals, the type of SEO services they're looking for, the timeline of their project, and any specific requirements they have. Once you understand their expectations, it will be easier for you to create an action plan that meets their needs and will help you manage client expectations going forward.
Setting realistic goals and timelines:
Once you have a clear understanding of your client's goals and expectations, it is important to set realistic goals and timelines for the project. By setting realistic goals, it will be easier to meet the client's expectations while still allowing enough room for flexibility in case of unforeseen circumstances.
For example, explain to the client that while you will work diligently to complete the project as soon as possible, there may be delays due to unanticipated factors such as changes in Google algorithms. This will help set realistic expectations for the timeline and avoid any potential future misunderstandings.
Be transparent about reporting and results:
As an SEO reseller, it's important to be transparent with your clients and provide them with regular reports on the progress of their projects. This will help give them a better understanding of the process and also allow you to prove the effectiveness of your work. You should also make sure to clearly explain that SEO requires an investment in time, money, and patience before seeing tangible results.
If the rankings of certain keywords are down, try to explain the genuine reason behind it, as well as the solutions you are taking to resolve the issue. Discussing these issues with clients will create a positive impression, and they will also be happy to recommend your SEO reseller packages to others.
Don't just share reports; talk with them in person:
It's essential to not just share reports with clients but also have a conversation about their projects. Discussing the project in detail will help ensure all of your client's expectations are being met and that all questions have been answered.
At the same time, it's important to take feedback from clients to continually improve your services. Be open to constructive criticism and use it as an opportunity for learning and growth. For example, if a client has any suggestions or recommendations, make sure to consider them and see how you can incorporate them into your SEO reseller packages.
Take opportunities to educate your clients:
As an SEO reseller, you should take every opportunity to educate your clients about SEO and its related topics. Explain in detail how SEO works, the latest trends in the industry, and why certain strategies may be more effective for their particular business. This will not only help them better understand what you are doing but also build trust and credibility.
When you educate them on SEO aspects like the importance of website speed, quality content, and other technical aspects, they will be more likely to trust you with theirs. Furthermore, the overall retention rate of clients will also increase, resulting in a long-term business relationship.
Understand what will make your clients happy:
The key to successfully managing client expectations is understanding what will make them happy. It's important to take the time to understand their businesses, goals and needs before coming up with an action plan that meets all of their expectations. To understand these things better, ask questions and listen to their answers.
By understanding what will make them happy, you can be better prepared to meet their expectations without compromising on the quality of your services or exceeding the agreed-upon timeline.
Also, updating them about how well they're doing against their competitors will help keep them engaged and give them the motivation to stay with you for longer. To ensure your SEO reseller packages truly stand out, you need to take the time to build relationships and really understand what makes your clients tick.
Wrapping up!
These were some tips on how to manage client expectations as an SEO reseller. By following these, you can not only keep your clients happy but also build long-term business relationships. As the demand for SEO reseller packages is increasing in 2023, it's important to make sure you stay ahead of the game and provide your clients with what they need.