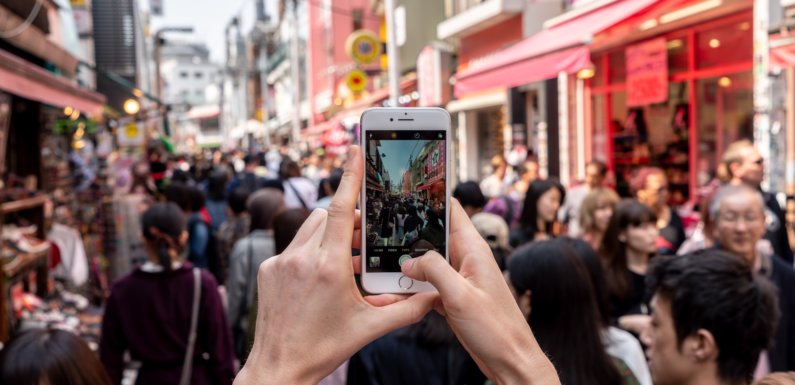 Are you traveling soon for business or pleasure? One of the key aspects that many overlook when planning a trip is how you are going to keep your devices secure. Just connecting to a public Wi-Fi connection could expose your devices. Allowing them to be hacked and your personal information stolen. So, to prevent your smartphone, tablet, computer, or any other devices from being invaded while away, try following the 10 device security precautions listed below. 
10 Device Security Tactics To Try While Traveling
1. Be Careful Of The Travel Apps You Download
Part of the trip preparing process is downloading travel apps like Google Translate, Waze, and TripIt. However, not all travel apps are safe and secure to use, especially if they're from unknown third-parties. They could be used to spy on your device and collect your personal data. So, before you download apps for your trip, look into them and do some research to make sure they won't pose a threat to you. 
2. Make Sure Your Devices' Operating Systems Are Up-To-Date
This is a device security tactic that should be done on a regular basis, not just during travel. Operating system updates are necessary to ensure your device is working optimally and is protected. Often, these updates fix vulnerabilities and bugs found after the previous OS update. 
3. Install Antivirus Software
To protect your devices from any malicious software, install an antivirus program on each of them. Have the software set-up to scan your devices daily, so there's no chance that a dangerous virus will slip through the cracks. Once a threat is detected, the software will immediately put it in quarantine so it cannot harm your device. 
4. Avoid Connecting To Public Wi-Fi and Using Bluetooth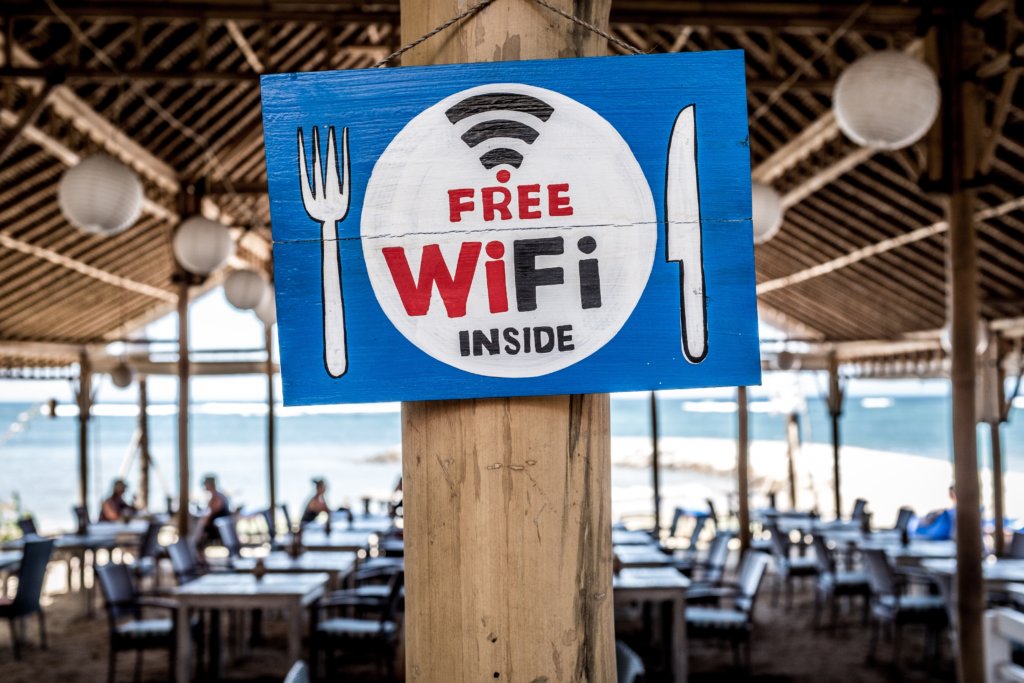 Connecting to public Wi-Fi and pairing with new devices via Bluetooth while on vacation is a big no-no. Hackers use Wi-Fi networks and Bluetooth to remotely connect to tourist's devices and infect them with viruses and malware. They may also create fake Wi-Fi networks that appear real to lure in unsuspecting travelers. Even if you are using a reliable connection, you don't know if they have the proper network security in place. To be on the safe side, use your own phone as mobile hotspot. 
5. Don't Plug Your Device Into A Charging Station
In recent years, it has been revealed that the transportation industry, including airports, is the second-most targeted industry by cyber criminals. One way these criminals target devices is by infecting USB charging stations with malware and viruses. So, if a traveler connects their device to an infected charging port, malicious software will automatically upload to it without them knowing. 
6. Know Where Your Device(s) Are At All Times
In general, you should know where your devices are at all times. That could be in your purse, in the hotel safe, or your luggage. It's necessary to know this because hackers could break into your device if they have physical access to it. 
7. Lock Your Devices In Your Hotel Safe
When you're going out and are not using all of your devices, protect them by locking them up in your hotel safe. All too often you hear of stories where cleaning staff steal a guest's devices and other valuable items. Make sure the safe pin that you use isn't something guessable like "1234" or "0000". 
8. Avoid Sharing Your Location To Apps and On Social Media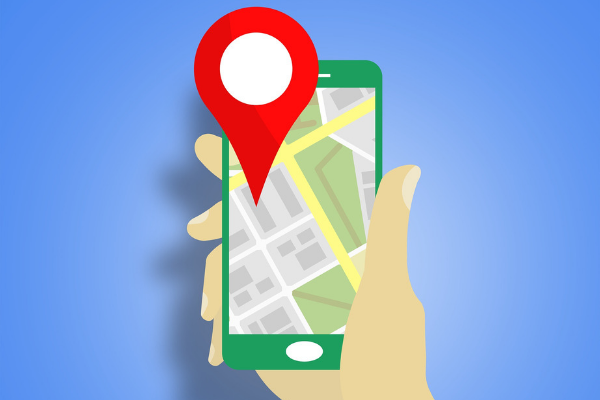 Never allow apps to get access to your location, or share where you are in real-time on social media while traveling. Cyber criminals can potentially use this information to track you down and hack your devices. 
9. Use A Password To Get Into Your Device
Whether it's for a tablet or cell phone, enable the security setting of having to enter a password to gain access to it. That way, if your device is lost or stolen, it will make it difficult for anyone to view your information. Specifically for your smartphone, you could also use fingerprint or face ID as an extra mobile device security precaution. 
10. Use A VPN Service or App
A VPN (virtual private network) service can protect your device and internet activity when you use public Wi-Fi or hotspots anywhere. This technology protects your device be redirecting your internet use through a remote service, and encrypting your IP address and data. Some reliable and popular VPN services include NordVPN, ExpressVPN, and PureVPN.
Whether you have iOS and/or Android devices, you can use the device security tactics listed above. By taking these precautions prior to and during your trip, you won't ever have to worry about someone gaining access to your personal information.