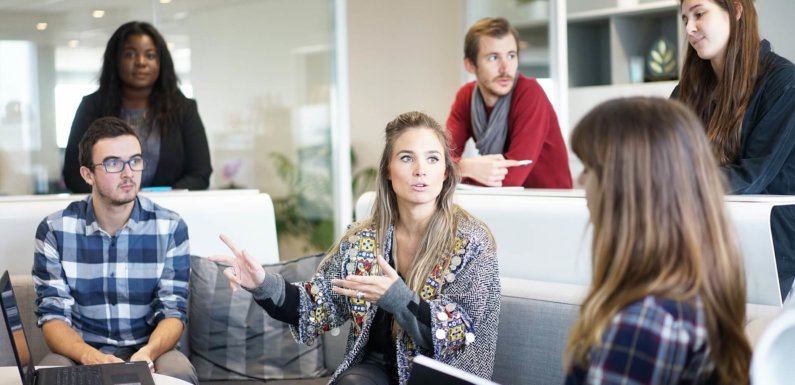 Like other aspects of running a business, marketing requires resources. However, the lack of finances is a major challenge many enterprises face. In fact, 82% of businesses fail due to cash flow problems. Your budget can be critical to the success of your marketing campaigns. Yet, budgets alone do not drive results. Even with a limited budget, you can still market your business and generate great marketing ROI.
Here are 15 excellent ways to market your business on a limited budget:
1. Produce Great Content
Awesome content allows you to connect with and grow your relationship with potential customers. Moreover, good content ranks high on search engines.
Here are a few ways of producing great content on a budget:
Write quality blog posts
Create how-to videos
Be interviewed on a podcast
Ask your employees or other writers to guest post on your site
Turn your data into infographics
Write an e-book
Use user-generated content on your social media pages
2. Harness the Power of Social Media
According to Marketing Week, 31% of consumers use social media when looking for new products to buy. In addition, 3 in every 5 small businesses say they have acquired new customers via their social media pages. If you have a limited marketing budget, building your online reputation is one of the least expensive ways to get the word out about your brand.
There are many social media channels, including Twitter, Facebook, Snapchat, Instagram, and others. Each of the channels requires a customized marketing strategy. Therefore, find out which platforms are popular in your industry and concentrate on those ones rather than spending your efforts on all of them.
Remember to promote your social media pages on other marketing channels, such as your email list and blog. Make sure to engage with your customers by replying to comments and following or liking relevant social media pages.
3. Start a Customer Referral Program
People who are referred to your business by friends or family members are more likely to trust your products. This is why it is essential to have a customer referral program. Your current customers can market your business at a minimal cost.
Encourage your customers to refer their friends to your business through social media or by word of mouth. Offer your customers something valuable to encourage them to spread the word. When considering incentives, make sure the financial cost is not so high as to negatively impact your business.
4. Use Scalable Advertising Options
Traditional advertising channels like television, billboards, and print ads are expensive and measuring their marketing ROI can be challenging. On the other hand, online advertising options such as pay per click (PPC) ads can be more targeted and provide sufficient data on the impact of your marketing campaigns.
Another popular scalable advertising option is call tracking. From 2014, calls to businesses in the U.S. have grown by 110 percent. Calls convert 15 times more than online ads and result in higher-quality leads.
You can track and report the inbound and outbound calls to your business through Phonexa call tracking software. It provides insights into your online advertising efforts involving calls and helps you identify which marketing campaigns are generating more leads. You can also record the calls to improve your customer service.
5. Buddy-Marketing
Buddy marketing involves collaborating with other businesses to cross-market each other. Partnering with businesses, vendors, and suppliers in your area can add credibility to your brand while cutting down promotion costs.
For example, if you run a pet grooming business, you can partner with a pet store and share the advertising and marketing costs. You can also recommend and feature each other on your social media pages or exchange customer lists.
6. Set Up Online Contests
Everyone loves free stuff, and running an online contest is a great way to grow your customer base and market your brand. If you want more prospects to be involved, make it easy for them to enter the contest. For instance, you can ask participants to:
Like your Facebook page
Re-tweet a post
Follow you on social media
Sign up for your mailing list
Provide user-generated content
Giveaways do not have to be expensive. You can offer prizes such as key chains, smartphone microfiber cloths, notepads, branded pens, or fridge magnets. These prizes are inexpensive but will make your audience feel appreciated.
7. Hold a Seminar
Are you an expert in your field? Holding a seminar can give you an opportunity to share valuable knowledge while promoting your business.
For example, if you are a dentist, you can hold a seminar on proper oral health. In the seminar, participants can learn how to keep their teeth clean while you can also advertise your practice and offer some dental services at a discount.
8. Promote Your Business on the Go
There are different ways of promoting your business as you go about your everyday life. For instance, you can wear a t-shirt with your business logo on the front. You can also give your business cards to your friends while engaging in a recreational activity such as a hike.
If your child is engaged in sports, consider sponsoring one of his school games. For example, you can offer to bring water in branded water bottles or request to give your brochures to everyone at the game.
9. Start a Loyalty Program
Acquiring a new customer costs more than retaining an existing one. Also, returning customers typically spend more than new ones. This is why it's important to reward your existing customers through a loyalty program so they will stick to your brand.
For smaller purchases, you can give reward points on dollars spent or quantity of items bought. Tiered reward programs work well for larger purchases. However, make sure the loyalty program is easy for the customers to follow and understand.
10. Guerilla Marketing
For guerilla marketing, you need creativity and imagination rather than a large budget. Guerilla marketing strategies are easy to implement and can be localized for greater results. Some interesting guerrilla marketing ideas include:
Creating graffiti
Using stickers
Implementing undercover marketing
Organizing flash mobs
Running online marketing campaigns through viral videos, creative landing pages, content competitions, etc.
11. Send Out Press Releases
A press release is the best way to market your business on a small budget. If your business expanded, launched a new product, won an award, or was involved in a charity event, you can take advantage of these opportunities to promote your business. Press releases can be printed and distributed or can be published online.
Make sure that your press release contains newsworthy information. It should engage customers enough to hold their interest.
12. Do Not Ignore Email Marketing
58 percent of customers prefer to get information, promotions, and discounts from businesses via email.
If you don't have an active subscribers list, you can start building one. Encourage your customers to sign up for your newsletter by giving them an incentive, such as a free sample or a discount coupon.
Email marketing is inexpensive but has a significant return on investment because your subscribers want to hear from you. Build a lasting relationship with your customers by creating valuable content in your monthly or weekly newsletter.
Email marketing software makes the job easier for you. The automation tools available under email marketing platforms help in expanding your reach and collecting valuable information on your customers and marketing campaigns.
13. Pay Attention to Your Online Reviews
As 67% of consumers are influenced by online reviews, it's essential to check what people are saying about your products or services on online review sites. Take proactive steps to create a positive online reputation. Make it easy for your customers to leave reviews or feedback.
Regularly check review sites relevant to your industry and respond promptly to every comment – negative or positive. Thank customers who are giving outstanding feedback and also assist and resolve issues for those giving negative feedback.
14. Create a Strong Elevator Pitch
The average attention span of an individual is quite small – 6 to 8 seconds, so you have to grab the attention of your prospects within that time frame. Once you have their attention, you may have a little over a minute to sell your product or services.
You need to create a strong and compelling elevator pitch to capture your prospects' attention and engage them.
15. Try Some Free Marketing
Get your business featured on social media by sponsoring an event or doing charity work for the local community. Market your business by getting interviewed on online platforms such as podcasts or contribute your expertise on relevant sites. You can even nominate your business for a business award or contest.
Providing useful information to your audience, answering their questions, and educating them is the best way to position yourself as the go-to resource which indirectly will promote your business.
Marketing your business doesn't have to be expensive. Use the above tips to market your business without breaking the bank.