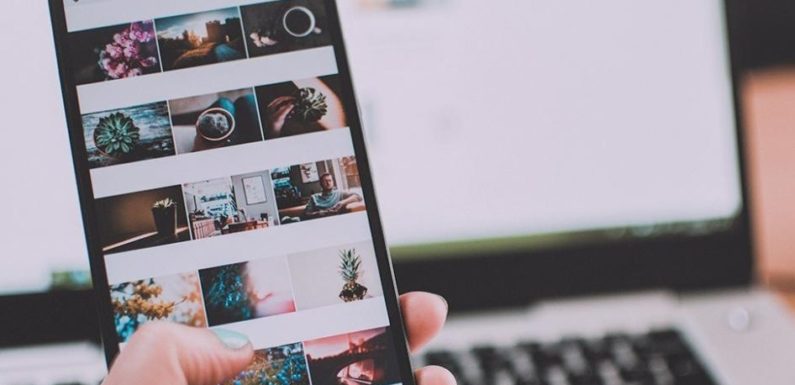 Instagram is the best way to stay in the limelight for the business and brand. The Instagram feed is full of catchy photographs and videos this is the reason everyone just loves Instagram. It is the coolest way to stay in touch with their friends and folks. If you are a business, Instagram works as an excellent online marketing tool to showcase your business, brand, product, and services to the global audience.
Everyone is fond of Instagram and the posts, but the major factor which everyone has a issue is, with the engagement rates. As we know Instagram is all about pictures and video post, it is must for the business to have good engagement rates, this will help to increase the organic fan followers who can be eventually converted into customers. The Instagram algorithm is designed in a unique way. If your post has good likes and views it gets trending automatically on Instagram.
Here are the best ways to generate Instagram engagement in an organic way
Quality Content
This is the most important factor when it comes to the engagement rate. People look forward to read and view only those content which are appealing to them visually. People only have few seconds to see your post, if it is visually appealing, they will like it else they surely would prefer to scroll down to the next post.
Hence, quality content always remains the king. If you have excellent content for Instagram make sure the quality should be exceptionally well. Prefer to capture high-quality photographs, creative concepts, cool gif, and high definition videos.
Choices of Hashtags
Hashtags help the people to find your Instagram post. This helps you to be part of their community. Hence, always make use of appropriate hashtags to boost the Instagram engagement. In fact, the hashtag is the first step which will attract the people towards your post. If you are looking forward to getting huge engagement on your post, always search for right hashtags instead of just random hashtags. There is a limit to use 30 hashtags by Instagram, make the most of it by adding the appropriate and right hashtags to get great engagement on your post.
Timing
The best time to post content on Instagram is the slot where most of your followers are active. This will help the audience to have a quick look at your content.  The time varies from one account to another hence always analyse and research the best time to post, interact with your followers. Apart from the time, look for the best days to post on Instagram to boost organic engagement.
Research and Post
You should be well aware of the post which has great engagement, it can be anything like a photograph, quote or video. When you notice great engagement rate on a particular post, analyse it and look for the answers to the below mentioned questions like
Why my followers like this photo?
What are the colour combinations used in the photo
What hashtags were used?
What are the caption and emoji used?
Once you have the right answer to these questions, post the new content keeping all the pointers in mind. This is the best possible way to analyse the posts and comes up with the right strategy to get greater engagement on your posts.   If you are looking forward to invest in Instagram engagement, you can also visit instafollowfast.com/buy-instagram-likes
Consistency
Consistency is the key to success, that works the same with Instagram feeds and post. Always be consistent when you are posting on social media, especially Instagram. If you are a business or a brand, try to launch new collections and products regularly. It helps to generate curiosity among the audience. If you are not consistent with the posting the audience may even unfollow you due to lack of interaction.
Ask Questions
Another excellent target to engage the audience is to ask questions, like what is their opinion about certain topics. This will help you to know your followers better and moreover, the audience will share their opinions on feed which eventually will boost the engagement rate. Don't ask too many questions on your feed, you can either carry a routine Q and A session or keep it simple.  Avoid asking questions on each post. It can lead to negative engagement on your post as well.
Reply to the Comments
When it comes to online, people look forward to having two-way communication, hence always reply to your fans and followers via the comment. It is not only an excellent gesture but also will help you to get good engagement rates on your Instagram posts.
Instagram engagement are must for both business and individuals, it is the best possible way to reach out to organic followers. Once your post has seen excellent audience engagement, the Instagram showcases your posts on trending. This will help the business to  get organic visits and also followers. Moreover, if it is for the business, once your post has good engagement rates you can definitely notice excellent revenues and leads generation.