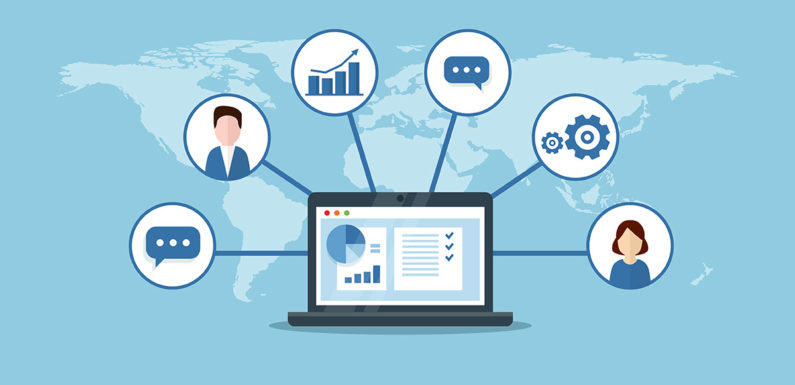 If your home based business gets 3000 people a week or a month- visiting your site, most of the visitors are only going to look at one or 2 pages and then disappear for good never to be seen again.
What you need is to find a way to persuade your visitors to return, so you get a good constant flow of traffic.
The best way to get more traffic is to persuade these visitors to return back to your home based business site, over and over again and you can do this, by publishing a lively useful Internet Marketing Newsletter.
You can decide whether you want to send out a newsletter weekly or monthly, I have found out that monthly works best. You have got at least 30 x days to get good material together, so each week you can build up a section until the final product is completed.
Why Publish an Internet Marketing Newsletter?
You can persuade visitors to return back to your site so you get more traffic.
You have got more exposure to turn visitors into customers.
A good way to boost more traffic prior to a new product launch.
Enhance your reputation.
Easy to promote another new site.
Get a flood of targeted buyers for a campaign launch.
If you have a good loyal base of satisfied customers, they will be more willing to buy from you, because you already have a built up solid reputation, they trust you.
Whenever you need to get more traffic, that is not only visiting your site but are also ready to buy, all you have to do is, send out a newsletter to your group.
How to write an Internet Marketing Newsletter
If you are not keen on writing, you can outsource the writing or simply publish brief notes which let your readers know that your site has been updated. You can decide whether your Internet Marketing newsletter should be long or short, or you can alternate between the 2 options.
The most important point that you should always remember if you want to keep your customers happy, then constantly over provide good helpful information, keep on asking yourself, is this item useful? How can I make it more useful?
If you are looking for fresh content for your newsletter, then do a search in Google for other Internet Marketing Newsletter, see what other marketers are writing about, can you improve on their newsletters. If you need to get more traffic, your newsletter needs to stand out.
If you are looking for a way to generate fresh content then get a copy of Article Writing Secrets, this will ensure that you never run out of fresh ideas.
Equipment needed
The technical sides of having your own Internet Marketing Newsletter is very simple, all you really need is something that can capture email address and something to distribute your newsletter. Both of these tasks can be done with an autoresponder.
Two of the more popular autoresponders are:
Using the service of an autoresponder will take out all the hassles out of trying to publish your newsletter.
Reasons for using an Autoresponder:
Use double opt-in signs ups to prevent spam complaints.
Automatically handles subscribes and unsubscribes.
Gives you a form to paste into your website, so you can collect email addresses
Provides newsletter templates.
Promoting your Newsletters
Submit your newsletter to all the newsletter directories, market your newsletter, through the following tried and tested methods, with article marketing, Forum posting and Blogging.
Hence these are the few tips to get more user traffic to your website. To know more about traffic generation or other Digital Marketing stuffs then I'll recommend you to join Digital Marketing Institute Laxmi Nagar as it is the best institutes know to get complete knowledge.