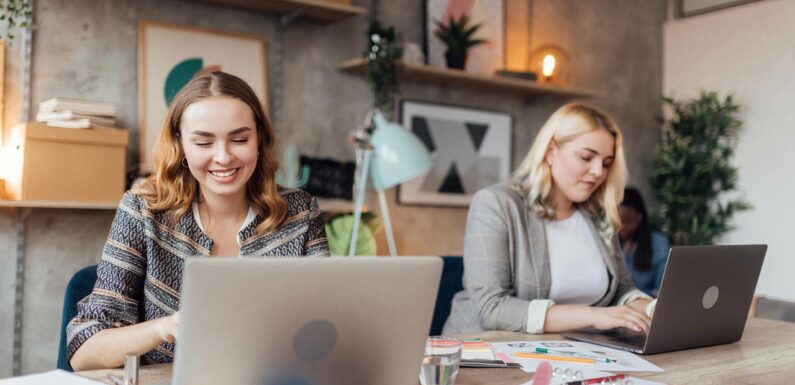 Ever wondered why some online businesses become quite stable in just a few months, while some take ages to become popular among the masses? It's all the digital marketing game. And do you know what's the best thing about digital marketing? Unlike traditional marketing strategies, you don't need to pour huge sums of money into digital marketing. Just a good understanding of the Google algorithm and your audience's expectations can help you increase your website's CTR (click-through rate) and increase conversions.
In today's digitalized age, just opening your online or physical store won't make you a billionaire! You need to spend your time and effort on creating brand awareness and engaging with your target audience to grab their attention and to direct them towards your services and product. You can also purchase small business SEO packages from a reliable SEO firm that offers affordable SEO services for small businesses.
Well, if you're here, reading this, you may already know that! But, how exactly can you achieve your digital marketing goals? That's what we'll be revealing in this piece.
Question Your Products
Regardless of how strong your digital marketing strategy is, if you're products or services aren't worth their money, your readers and website visitors will soon quit visiting your website. So, if you want to attract traffic that converts, ask yourself the following questions.
Does this product meet my audience's expectations? Do a cost-benefit analysis from the customers' perspective to find out whether your product is worth its cost or not.
What's the demand ratio for this product? Do I have a large target market for this product? If people have no interest or need in the products you're creating, then they won't check out a business or website related to that product.
Is there a specific market segment I can focus on for selling this product? If there's an addressable market available for the product, growing the online business and increasing your online traffic will be considerably easier.
What does your local audience prefer? Focusing on local seo for small business is critical for long-term sustainability.
Why will people buy this product? Despite thousands of such products already available in the market, why would people turn to your product? You need to learn what makes your product stand out from the rest and highlight its unique specialties in your content pieces, website, ads, and taglines.
Increase Your Social Media Engagement
If you think sharing website links across Twitter and Facebook equals social media engagement, we're sorry to burst your bubble. Social media is not about how many times you share your website link with your followers; it's more about the type of bond you develop with your followers.
Do you have a relationship of trust with your target audience?
Do they trust your advice on different products?
Do they reach out to you when they're confused about purchasing a product that's related to your industry?
If yes, then congratulations! You're already on the right track. If not, don't worry. It's not as difficult as it may sound!
You can develop a better relationship with your social media followers by adding value to their life. Share informative posts, respond to their reviews on your products, respond to their queries, and clear out their misconceptions about your services or products. If a client shares negative feedback, try to resolve their problem. This kind of behaviour won't just turn them into loyal customers, it will also help you make a positive impression on other people checking your posts.
Offer Discounts!
In a study by Forrester Consulting, 77% of respondents agreed that discounts influence their shopping decisions. Discounting your services and products is quite a tricky thing to do. Offer discounts in such a way that ensures no financial losses for your business while helping you impress your customers and make your promotions successful.
Discounts work the best when there's an occasion. Whether you work on SEO yourself or you acquire SEO services for small businesses from another company, you shouldn't neglect the importance of discounts and special offers when there's an event.
Create exciting promotional campaigns and mention the details about the discount you're offering, providing a link to your website. As a result, several people coming across your promotional posts or ads will visit your website, and many of them will end up purchasing your products.
Use LSI Keywords
There are several ways to increase website traffic, but nothing can beat the power of SEO. An SEO firm can provide you with optimized content to increase website traffic. While many people use primary keywords in their blog posts, what most of them tend to forget is that the use of LSI keywords is equally important for attracting the right traffic to your website.
Google's Hummingbird algorithm has completely changed how SEO services work. Earlier, keywords were the only thing that mattered to Google; but today, Google understands topics. According to Google, Hummingbird affects 90% of all searches.
LSI keywords are basically the keywords related to your target keywords. So if you're writing about social media, Facebook, viral content, Pinterest are LSI keywords.
Content Transformation
Want to save your time on content creation? We all know the basic website development tips like using readable fonts, sharing well-researched posts, adding meta tags, and adding widgets and high-quality images, but what else can you do after you're done with all that?
To improve your website SEO, you can transform your existing content and present it in a new way. If, for instance, you created an exciting and informative blog post, a long time ago but now you think that it's not getting as many views or likes as it should, you can simply add some recent stats in it for some spice and convert it into a video, eBook, infographic or even a podcast!
Podcasts
Podcasts work like a charm for increasing website traffic or promoting a business. According to a survey, almost 19.1 million people in the UK listen to podcasts.
If you don't feel comfortable picking up a microphone and starting a podcast all of a sudden, that's alright. You can go on other people's podcasts as a guest. Going on two to three podcasts every month would work as a traffic booster for your website. With every podcast you join, you'll be able to get thousands of visitors to your website.