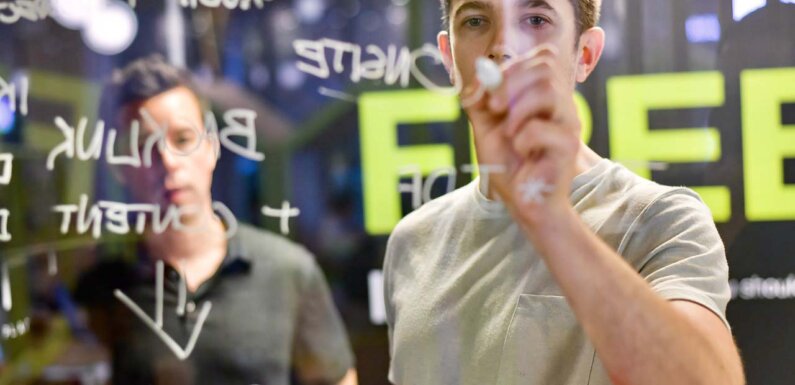 Do you want to improve your SEO rankings? Are you looking to build links from high authority sites quickly?
Link building is an important part of SEO. It's probably harder than on-page SEO as it isn't completely under your control. You need to do a lot of outreach to get these links. If you aren't a big fan of scaling outreach, then there's a different tactic you can try – creating a link magnet.
What is a link magnet?
A link magnet is a piece of content that is so unique and full of information that it attracts backlinks organically. You might need to promote it a bit, but all it requires is a bit of push. After it gets that push it will get you links organically with minimal outreach over the long term.
This will save you time and money as instead of spending a lot of time building backlinks, you can focus on creating more useful content and products.
To attract these backlinks, you need to create the right link magnet. Many people get this wrong. This is why I am sharing a step by step process for creating a link magnet. Check it out now…
Do a ton of research
The easiest way to figure what will attract links is to see which pieces of content out there have already got backlinks. You can take an SEO tool like Moz or SEMRush or Ahrefs and type in a keyword you could potentially rank for and see which of your competitors are ranking for them and how many links they got. This will give you a good idea of what types of content are attracting these backlinks.
Take notes to see if this is a blog post or an infographic or a news piece with a lot of original research. Go into as much detail as possible. For example, if it's a blog post check if it is a long form post or a short one.
You need to make a note of the types of sites that are linking to them (and the authors that are linking) too. As your content needs to impress these people to score a link.
Also, check how much people are bidding on these keywords as all that time you put in to generate backlinks and improve your rankings should generate a good ROI in the future.
If you have a similar piece of content that worked for you in the past, you can use your analytics to see if it converted to leads and sales. Google Analytics has a feature that actually helps you calculate this automatically.
Create the link magnet
The next thing you need to do is use the above research to create your link magnet. Your link magnet needs to be of the best quality if you want to beat your competition and attract all those backlinks. So, invest a lot of time into creating this piece of content. If you have the skills required to create this piece of content, you can make it. Otherwise, you should hire an expert who can create the best version for you.
In my experience, the best link magnets are infographics combined with a long form blog post. This is because Google prefers ranking long form content. If you only create an infographic you will attract backlinks and it will add to your authority, but your post won't rank. So, accompany it with a 2000+ word blog post to get it to rank.
The best way to create both pieces of content is to hire a designer and writer. But if you are pressed for time you can create them yourself. There are several design tools that will make it easy to create an infographic. You can do the writing by yourself, but you might want to hire an editor to improve the writing.
Make sure you include a lot of data in your infographic and represent it with easy to comprehend graphs as people like to link to content that contain data. If possible, do your own research and find this data. Otherwise, you can use research from institutions and companies that already unearthed this data.
Promote it
After you create and publish you content you need to give it that push. Just a little will help. You don't have to run a massive outreach campaign. Start by looking for top publications that link to your competitors' sites and ask them to link to yours. Once a big publication shares a few statistics from your content, more and more sites will join in and link to you.
You can then sit back and watch the links come in. But if you want it to really sing and get more backlinks, you can continue promoting it.
Conclusion
This is the step by step process for creating a link magnet. Use it if you want to attract more links with less amount of outreach so that you can focus on creating better content and products.