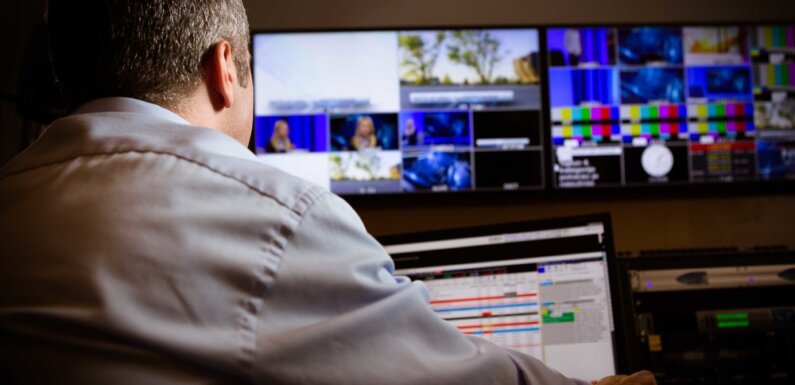 We are living in an era where we as consumers have a plethora of options to choose from, when it comes to selecting a product or a service. The availability of multiple alternatives makes it far more complex to choose the most suitable one for our needs.
 Choosing the right cloud video streaming solution is paramount to be successful in the contemporary video creation industry. There are multiple factors to consider when it comes to choosing a video platform. 
Before digging much deeper into how you can choose the right cloud video services for your needs, let's understand what a cloud video platform is and how does cloud video platforms work.
A cloud based video platform can be explained as a holistic solution for on-demand video content and live streaming. Most cloud based video hosting platforms also help the broadcasters and content creators with seamless organization and monetization of their video content.
One of the most important advantages of cloud video hosting is when driving brands to opt for cloud solutions and assure ease of scalability with feature-rich platforms. So how do these platforms work?
Well, the majority of these video hosting platforms store the video content that is uploaded by creators and broadcasters or recorded during live streaming.
The next step involves encoding or transcoding these files in the cloud video streaming solution so that it can be delivered to the final users or viewers.
6 Ways to Choose the Right Cloud Video Solution
Now that we have understood the basics of a cloud video management platform, let's delve deeper into how to choose video platform that provides cloud-based solution. If you want to choose an online video platform that is dynamic and caters to all your video content management needs, you should be mindful of the following attributes in your video cloud hosting partner.
1. Choosing the Content Delivery Network
One of the most important considerations to keep in mind while selecting the most suitable cloud video solution or video hosting platform is the content delivery network. The right content delivery network plays a huge role in the success of your video content venture.
Content Delivery Network (CDN) is a densely distributed network of proxy servers that have their data centers as well. A good content delivery network helps to minimize the loading time for a web page content by minimizing the physical distance between the users and the distributed servers. To simply put, the content on the web is duplicated and stored throughout the CDN to provide access to the users from a geographical location that is in close vicinity to them.
2. Unlimited Storage for Video Content
The second most important factor that you need to look for in your cloud video platform is the flexibility in terms of storing the video content created by you online. A secure cloud video platform that provides unlimited storage is essential in the modern digital age. The reason for an increasing demand of video content by the audience, in general, justifies the need for unlimited storage.
The advent of cloud storage has eradicated the need for physical storage for files drastically. Moreover, it is also a cheaper alternative when compared to traditional storage systems. Unlimited storage for video content is no more a luxury but slowly becoming a norm for quality cloud video platform providers.
3. Customizable Video Platform
Gone are the days when a one size fits all approach would work wonders for the masses. Personalization is the need of the hour, especially for the modern digital era. Customization is an indispensable requirement for cloud video platforms so that content creators have more flexibility and creative freedom to come up with unique and quality content that the audience will appreciate.
If you are wondering what is the best video online platform, you should look for one that offers high-level customization.
4. Analytics Tracking for Data
We are living in an era where data drives every action and input. Everything around us is meticulously calculated using tons of data. One should thoroughly explore the business intelligence features while choosing a video hosting streaming partner for their needs.
Your cloud video platform provider should have important analytics functionalities that allow you to do the following.
Real-time User Statistics
It helps to locate your users/viewers and provide detailed statistics related to your audience including stats like the time when engagement rates are high, devices used by your audience, etc. If you are wondering what is the best live streaming platform, this is the mutual factor that you'll find in all the quality live streaming platforms.
Marketing Analytics
You should not be blindly wasting your money on ad campaigns. Your cloud video platform provider should provide marketing analytics features to help you measure the performance of your ads and marketing campaigns in real-time.
5. Video Content Security
The most important of all factors to consider while choosing your cloud video platform is the security of your video content. How secure is your content with your cloud video service provider will make a huge difference when you want to scale globally and reach a larger audience base? You should also be aware of your security needs and should search for a provider whose security measures align with your security goals.
You should also ensure that the user access and other activities are auditable via all channels. AES encryption, support for DRM, streaming under HTTPS, session control, etc. are some of the security measures that you should be looking for. A secure video cloud platform will help to supplement your all other efforts.
6. Client Support for Business
Keeping everything aside, your cloud video solution partner should offer excellent client support for business. Customer experience and satisfaction is the key to winning in today's era. If you are solely focused on creating unique content without listening to the needs and aspirations of your customers, you won't be that successful. Your online video platform providers should have features in place that allows you to provide a good customer experience.
Conclusion
These were some of the most essential features that one should look for while choosing a cloud video solution provider. VPlayed is among the most preferred choices for those looking for a cloud video solution that provides high-level of security along with hyper-customization and excellent client support for business. It also provides the best-in-class comprehensive analytics tracking for data that will help you obtain valuable insights related to your viewers.