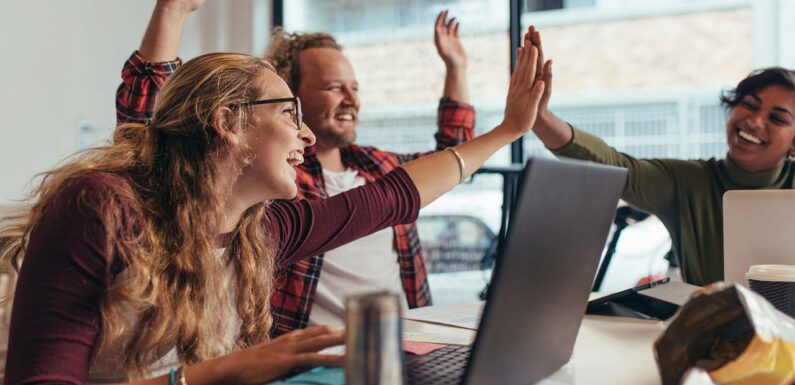 Whether you're a total SEO novice or an expert that knows all the ins and outs of the intricate world of search engine optimisation, chances are you've probably heard of schema markup. But just like most people, you may have heard but aren't entirely sure what it is, how it works, or even what its purpose is.
There are several ways to improve your site's SEO including on-site SEO elements such as outstanding internal linking, site architecture, content and on-page factors. But this article is going to focus on the organic search engine ranking benefits of applying schema markup to your website or blog.
What Is Schema Markup?
Schema markup allows you to create structured data on web pages to help search engines know more about the content on a given page.
It's a way of adding additional information to your web pages and blog posts so that search engines can use it to provide users with richer, more helpful results.
Why Is Schema Markup Important?
Schema markup helps Google understand your site content better and therefore presents searchers with more useful, detailed results from your site. This invariably translates to higher organic traffic and better SERPs ranking for your website.
If you want your site to be the top search results for your keywords, then you need schema markup. The facts are that Google loves sites that apply schema markup and consumers prefer it as well.
How Do You Use Schema Markup to Boost Your Site SEO and Traffic?
Schema lets you show extra information about your website to search engines so they can see it in a different way. It gives a description of what your site is about, lists the contact information of the owner, and lets search engines understand how individual pages are different from one another.
Schema helps people find your content more easily which can lead to more Google referrals. Here's how to apply it to the page you want on your website.
Go to Google's Structured Data Markup Helper page.
Select the correct content category from the list provided by Google.
Provide the URL you want marked up.
Select the elements from the website to be marked by highlighting them.
Select the type of tag you want for the highlighted page elements.
Repeat the process for all the other elements on the page.
Click on 'Create HTML' button.
A new HTML will be created that contains the same data as your website. Add this code/script to your website to reflect the changes you've made.
Test to see if schema has been properly added and everything is working properly.
How Can Your Site/Brand Make the Most of Schema Markup?
To make the most of schema markup, keep these important tips in mind when using the tool on your website:
Choose high volume pages
The pages that we select for schema markup are usually our best-monied pages. Things like testimonials, product detail pages, pricing, and so on. The problem is that this isn't the best way to make the most of schema markup.
The trick is to select high volume or ranking pages for your schema markup. It'll will improve SERP visibility, click through rates and drive a lot more traffic to those pages.
Monitor the competition
Knowing what other websites in your industry are doing to get more search visibility can give you an advantage. Schema Markup is a great way to do this without having to actually read all the content on the page.
There are a number of tools out there that let you monitor how your competition is using schema markup.
Avoid highlighting an irrelevant or hidden post
When you highlight a product or service on your website using schema markup, you want to ensure that website visitors associate that product or service with the correct type of content. This is especially true if you are pointing people to a specific page on your website with schema markup.
Regularly add reviews to the posts
You've spent time creating content and marking this up with schema. But have you thought about what you are going to do with these resources to engage your readers? I'm sure you have read a great review before on a product or a service, which influenced you to either buy the item or read more about it (or both).
So, why wouldn't you add reviews to pages that mark up with schema? The answer is simple – you should be adding as many positive reviews about your products and services to the page as possible. You'll keep your customers happy and help them find your product/service information quickly and more easily by adding reviews to your page optimized with schema.
Help audiences to interact
Schema markup is a great way to create meaning and accessibility for your audience. In the past, we've discussed how schema can help search engines understand the context of your content, but it's also an amazing tool for helping audiences to interact on your site.
The New York Times is one of the forerunners of using schema in this way – they make regular use of schema, not only in articles but also on event pages and gallery pages to allow audiences to be at the centre of how information is shared online.
Conclusion
Not everyone is a fan of schema markup but it can be a great opportunity to give your site or blog an extra boost. Google is searching for answers to show web searchers, and this is your chance to provide them and direct more traffic to your website with intelligent use of schema markup.