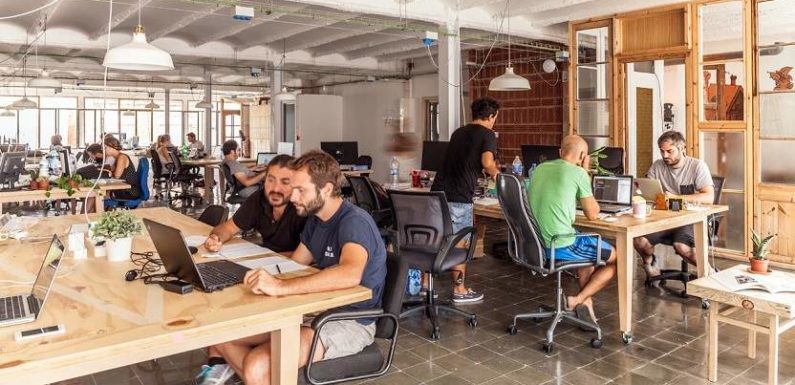 Remember when Emma Watson was spotted wearing a scarf by Crumpet Cashmere that had Scottie dogs on it, and the scarfs were sold out within a week? While celebrities might not be part of your customer base, having above four-star ratings and positive reviews has the same impact as accidental celebrity endorsement, and it can spark the same kind of buying frenzy, increasing your business bottom line.
Online customer reviews offer social proof to a business's claims about its products and services. This, in turn, eases the minds of customers and convinces them that buying your products/services will solve their problems. Research stipulates that 92% of B2B buyers are more likely to buy a product after reading trusted reviews about it online.
Is your business has been suffering owing to insufficient or recent reviews? Here are some expert tips to help you boost your online customer reviews.
Use reputation management software
Many customers feel that writing reviews is tedious; hence they avoid writing them after interacting with your product. This should be a cause of concern to every business person because 73% of consumers trust a business more after reading its reviews.
To encourage more customers to leave reviews, use online software that moves them seamlessly through the review-writing process, making it easy for them to leave a review.
Reputation management software is automated, and it also gives business owners the opportunity to deal with unsatisfied customers by guiding them through a service recovery. Since this software makes the review process more manageable, customers will be more inclined to write reviews if you have one.
Be active on the same sites as your customer
If you do not already know where your customers hang out the most, conduct research to find out the platforms they are most active on. Being social, accessible, and interacting with customers is one of the best ways to get feedback.
Ensure that your Instagram and Twitter profiles have a link to your website where customers can leave their reviews. Always check the link to ensure that it is not broken or slow as this could prevent customers from leaving new reviews.
If your customer base is mostly on Facebook, you can set up star ratings and reviews on your Facebook page. Besides, you can also add a link to your website to give an alternative to customers who want to leave reviews anonymously.
Conduct follow-ups
Send emails to customers once they have bought from you, and ask them to share their experience. Follow-ups make customers feel special and wanted, and this fulfills their expectations, giving them a reason to become loyal customers.
According to David Anderson, author at ihatewritingessays.com, most businesses use reviews to polish online reputation without taking into consideration their clients' real needs and feelings. For instance, dubious paper writing review sites will use reviews to generate traffic to money sites that are filled with ads. Such practices are very damaging to one's business in the long run.
When conducting follow-ups, make sure that the questions are customer-centric and open-ended to allow recipients to share their honest opinion. Use clear and concise questions and automate the follow-up process to remove any friction that might impede the customers' ability to leave reviews.
Ensure that you send a reminder, a few days after the follow-up, to customers who did not act upon the initial email. Doing so will increase your chances of getting more reviews. That said, avoid bombarding clients with follow-up emails now and then as that could annoy them.
Use third-party review platforms
There an array of third-party review platforms that customers visit when looking for honest reviews about a business, such as Google and Yelp. Companies should also make it possible for customers to leave reviews on these sites as they might be the first point of contact customers will have with your business. Some third-party review platforms offer widgets that allow your business to display them on site and they also enable social sharing.
Reach out to influencers
Influencers are beneficial to any digital marketing strategy because, by endorsing your product, they can help increase your sales. Did you know that influencers can also help your business to get more reviews? Here's how you can use influencers to get more reviews:
Create a solid list of the influencers that are relevant to your industry.
Follow, like, comment, retweet, and share any posts of the influencers you want to connect with
Reach out to and build a relationship with them for a few weeks to find out if the way they interact is suitable for your target audience and if their attitude is congruent with your brand voice.
Send the suitable influencers a private message asking them to collaborate with you.
Influencers and micro-influencers can increase your review by telling their fan-base to review your products and services. When working with influencers, ensure that they understand how your product works. Aside from explaining it to them, you can send them the product so they can have firsthand experience and even review it themselves.
A review from a well-known person can prove valuable to your business for many months. Besides, seeing a famous person leave a review encourage other customers to review your business.
Reviews serve as a guide to new customers who want to learn about your business from older customers. Bad reviews can have detrimental effects on your business, and you should always reply to those reviews with an honest and professional explanation that clarifies the situation. Your business can increase its online reviews using the tips shared in this article.