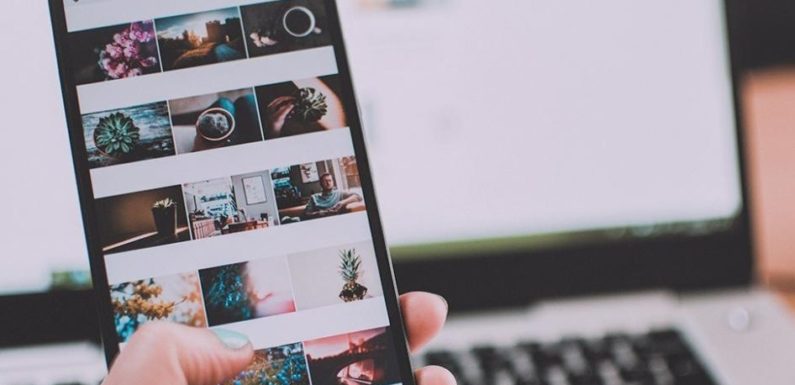 Instagram is a popular social media platform and holds more than 750 million active users. More than half of the people around the world aged between 18-30 years of age are using this platform. Around 56 percent of the users utilize it for making good money every year.
It is clear that Instagram is truly an amazing platform to connect with friends, family and even with strangers. It allows you to share pictures and videos in one click. But if you are the one who wants to gain popularity on this social media, you need to grab some good techniques and tips for gaining long followers list.
You can now become popular on Instagram just by learning how to use it in a proper and how to post pictures to make them interesting for your followers to enjoy. So if you are on a hunt to really know the secret behind the Instagram popularity of other users and dream for being exactly like them, then you don't have stress anymore.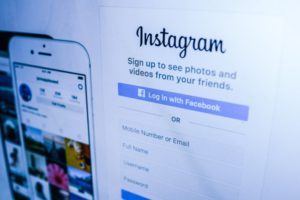 How to get started?
Everyone loves fame, popularity, appreciation and positivity all around. For getting started to gain popularity on Instagram, you must work hard to build up a spectacular Instagram feed. You need to completely focus on the things which can make your profile noticeable amongst million numbers of users. For this, you have to be bit active to engage with other Instagram users as well.
Being an influence on Instagram and gaining great popularity on this platform can really assist you in fetching great results. Who doesn't want to popular? Everyone wants truly a luxurious life, traveling around the world, love meeting new and big personalities and many more things. This sounds really amazing.
 Bit of hard work from your side and the best tricks and techniques to become popular on Instagram can do wonders for you. They can really help you in gaining that spotlight in less time and efforts. Let's get started as for how to be popular on this platform and get increment in your Instagram life.
You need to be really very active.
Activeness is the key to success on Instagram. Yes, you really need to be active because this can only help you in getting a spotlight amongst the massive crowd. You have to share a new picture every other day, which should be interesting. It is not essential that you should post your picture only; you can post whatever you find interesting.
By remaining active consistently, your followers will start knowing you well as what you do, how you manage things, your likes and dislikes and everything with the help of your posted content. This makes your followers really happy and they appreciate you for the same.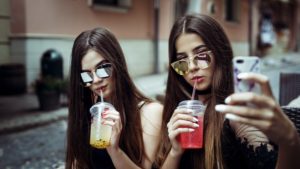 Focus on a single theme but try creative things
You can become Instagram experts and popular enough by following one path only. How? For this, you need to focus on a single theme and this should be as per your interest and choices. Making a selection of a theme in which you have a keen interest can be the wisest decision ever because it will never make you bored of anything.
Your interest is the only that you enjoy and can never be bored of. Thus, select a theme which can do wonders for you. For in case, in the above Instagram feed the blogger is fashion freak, she loves trying new styles and designs and shows off every new dress that she purchases or appreciates a celebrity on his or her dressing style.
If this helps you in getting a good number of followers, then start working on it. Start traveling to different places, try out new closets every time. This will help in generating interest and people will start loving all your posts. This will surely excite your followers and they will start recommending their friends and family to follow you for all clothing updates.
Similarly, you can try out new things like clothing with makeup but don't jump on it straight away as this might not make your followers happy and you might lose some of your good followers.
Addition of the captions
To become popular on Instagram, you really need to add good captions to your posts. This can generate interest, can make your post more loveable, fun to read and can match people's mindset. A pathetic selfie with a funny caption can make it interesting and people love sharing it.
You should be really lovable and funny as shown above in the post and should be seen from all your posts. This is the key to become Instagram experts. Yes, no one likes even in real life the people who make faces for no reason or not happy at all, this generates negativity. So you should also come up with your funny side through your posts.
This can really make your follower list longer with every passing day.

Why hashtags are really important on Instagram?
Instagram is full of hashtags and it is really important to make yourself popular as well. You must cross-promote the dedicated hashtag every time in your posts. It is because it makes your profile visible. In case, people forget a particular name but if they remember the hashtag, they can simply type it and can reach you in seconds.
Being creative with the hashtags is equally important. Apart from posting interesting captions, you need to think over just one word to put them in a hashtag. You can use them to summarize the whole story of your posted picture. Again, be outrageous and try standing ahead from the masses.
Be creative while using hashtags. It should be unique and different always to stand out from the crowd. On Instagram, hashtags have their own language which is completely filled with trends and conventions. Be bit active and stalk some of the successful accounts on Instagram which can also help you to become Instagram experts.
Sometimes the imitation also helps in making you successful and can teach you better. Some of the popular hashtags are #followe, #ootd, #photooftheday, #l4l, #positive vibes and many more as shown above in the image.
Steps to follow for being popular and successful on Instagram
If you have a dream to become popular on Instagram, then follow these simple steps.
Step 1: Create an amazing Instagram feed
There are some of the key factors which you must know as it can only help you in getting popularity on this platform. The first thing is your Instagram profile. It should be amazing. Make sure you post high quality of the pictures every time. It should be organized.

Upload around 20 of your world class and quality pictures as shown above. Keep on posting at least one picture a day to be active and to generate more followers.
Step 2: Attract everyone with your pictures
After uploading the pictures on your Instagram profile, you must work on attracting the attention of Instagram users. This can be done by making use good captions, creative hashtags, liking other Instagram people's photographs, commenting on their posts to get the same on your profile.
Step 3: Engage with all Instagram followers
Your dedication and work will never be complete until you engage with your followers. To retain your Instagram followers, you need to keep them happy. Build a good relationship with them to make the best of your Instagram experience. Keep on posting photographs on daily basis and build up a large community who can be interested in your posts.
Conclusion
For learning more about how to become Instagram experts, you need to follow all the above-mentioned steps religiously.
 Keep in mind all the tricks and techniques explained by the successful Instagrammers, this can only help you in gaining more popularity over the best social media platform.
By following all the tricks mentioned in this blog you can see an instant growth, get more fame online and can be in the Instagram spotlight in a few days.