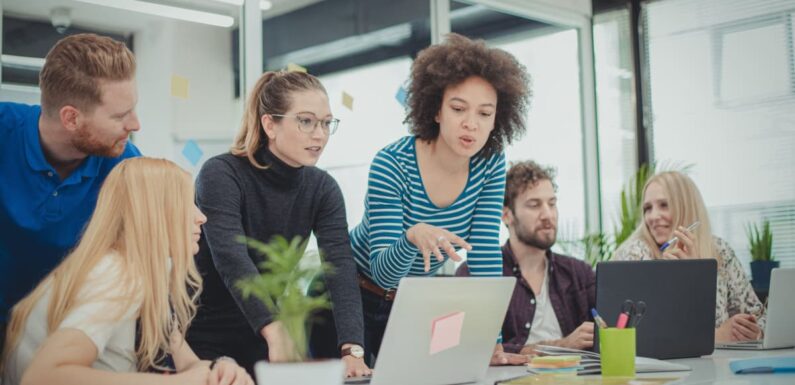 The way people research and acquire products has progressed radically over the years. Digital marketing has taken over traditional marketing, with social media replacing the print ads and eCommerce sites replacing the storefronts.
The eCommerce sector has become more competitive, with new websites launching every day, making it hard for newcomers to acquire loyal acquaintances. Low conversation rates mean you can't persuade people to purchase the products. Nonetheless, you can still gain a competitive edge with social proof and upsurge your websites' conversation rates.
What is social proof?
Nowadays, most people do thorough research or read reviews before purchasing anything. Social proof is a type of conformity for the people who are hesitant to try something new. Online shoppers feel more confident to buy a new product when they see others have a pleasant experience with it. Study shows that 72% customers trust personal recommendations and customer reviews.
In this article, we'll learn how social proof can enhance your business.
Social Proof impact on eCommerce conversation:
In simple words, what we see others purchasing influences our purchase. Here are a few tactics that will help you gain more trust around your website and increase conversation rates.
1.Use trust signals
Trust signals have become a verified technique to implement social proof on the website. Initially, you can show the number of customers you have served in a specific period. Likewise, showcasing the partners' badge on the main website indicates that you are good enough to work with them. As a result, customers will assume that you are a reliable platform. Study shows that trust badges increased the trustworthiness in 75% of the customers.
It is essential to ensure customers that their information is protected by adding an SSL certificate. Also, make your privacy policy and return policy handy by adding a direct link to every page on your site.
2.Leverage proof-building customer reviews to increase conversation
It is clear that if you do not add reviews of your products, your conversation rate will keep decreasing. Sending follow-up emails to customers for their feedback after their purchase can be a great way to generate reliability and trust with your customers. You can also offer them a small discount or free shipping for giving their feedback.
You can also add a review slot or star ratings on the top of the product page so that customers can directly see the ratings.
3.Social media influence
Social media mentions are one of the most powerful tools for building social proof. You can include social media badge with your followers' number with just a single line of coding. Installing a third-party app is also a good idea, as they gather all the data from social media account and show it directly on your website.
4.User-generated content
User-generated content refers to a term that describes any content your customers are creating about you. This content includes social media posts, blog reviews, video reviews, and more. With users' permission, you can repost their social media posts on your website, encouraging new visitors to try out your products.
5.Referral marketing
People trust the references of the same age group, increasing the chances of purchase. Referral marketing turns your existing customers into brand ambassadors, making their experience personalized. Thus, when you ask them for feedback, higher chances are they'll leave you the positive one.
6.Celebrity and Influencer endorsements
Celebrity endorsement is a very effective method of social proof. Social media has become commonplace for celebrities to come in the form of a paid partnership, where they share a post encouraging their audience to purchase your products. All you have to do is find someone who is a celebrity figure to people who use your services.
Influencers have a big following on social media. Thus, they come with passionate fans to raise awareness of your brand. While influencers have a specific niche, make sure you find a relevant individual who reflects your brand and is appreciated by shoppers.
7.Show user activity and Milestones
Let your users know how many people are interested in your brand and how many of them have purchased your products. Social proof tools can identify and display the number of prospective visitors with a notification widget. These numbers show how many people are interested in the product and increase their trust in your brand.
Celebrating a milestone is an excellent way to show gratitude towards your customers. You can celebrate milestones such as nth customer, anniversary, completing x downloads, and more.
8.Expert approval
People love expert advice. Receiving approval from an expert can make a huge difference in the conversation rate. If you sell products that require previous research such as, mattresses, hygiene supplements, and more, getting quality assurance from experts impacts a lot. Identify the expert whom your customer respect, and send them some products to try.
For example, the skincare industry or oral hygiene. When a customer sees the stamp of "dermatologically tested" or "dentist recommended," they don't negotiate before purchasing the product.
Conclusion
These days, customers have unlimited choices and routes for purchasing, this makes social proofing an essential key for your business. Start including social proof into your brands' advertisements, promotions, emails, and web pages. Social proof comes in various types, so it is important to find out what is best for your brand and resonates best with your audience. The only way to know whether a change has a positive impact is through A/B testing. This is the best method for distinguishing between those that improve social proof and those that refute or have other unintended negative impacts. Hopefully, this article will help you determine how you can use social proof to enhance your business.