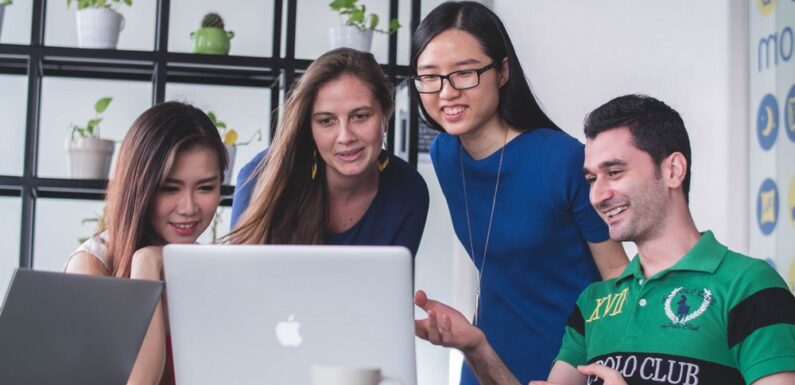 Running an online business is becoming easier every day. Technology is playing a vital role in this development, especially in enhancing customer support with AI chatbots. But then, companies have been very slow in adopting AI technologies such as customer support chatbots.
Chatbots are also changing as technology keeps advancing. Their responses to customers have changed to become more focused, engaging, and customized. An AI chatbot won't only tell you when a store opens but will go further to read the day's weather around the store for you.
There is so much that AI chatbots can do to business-customer engagements in the future. This article focuses on how customer service chatbots will revolutionize support.
What Is a Customer Service Chatbot And Why Do You Need It?
A chatbot is a software that can converse with people in live chat. A customer service chatbot is one that's specialized in handling customer service-related activities. It can answer customer questions, provide automated resolutions, and hand over tasks it can't manage to a human.
Everyone accessing the internet in 2021 has interacted with an AI chatbot. Many brands around the world are using customer service chatbots for various purposes. They can help provide customers with product information, facilitate sales, etc.
An AI chatbot is no longer optional for a business that wants to take its customer service to the next level. Providing top-notch customer support with human staff is becoming difficult. Today's average customer expects you to respond to their questions fast, which can be difficult sometimes.
So, here are some of the ways that chatbots will revolutionize customer support.
Better Customer Engagement
The rise of chatbots will enhance business-customer engagements. Processes that human agents handled slowly in the past will become fast and automated. Chatbots are optimizing engagement by delivering customized messages and predicting customer experiences.
In the future, chatbots will get used widely by companies to improvise customer engagements. They will be valuable tools that will make it easy to understand customers. Technological advancements are making it possible for AI chatbots to mimic human communication.
With customer needs changing every day, chatbots get trained to adapt to these changes. They read customer intent and preferences to provide proper support and service. Chatbots will also have a significant impact on the organization of customer engagement processes.
People now appreciate the use of customer service bots in business. Although we all like to get help from a human, chatbots are the way to future interactions. It will be vital for online visitors to embrace chatbots as they're becoming more intelligent and helpful.
Providing Round-The-Clock Customer Support
Customer satisfaction is a big challenge for businesses that aren't using chatbots today. According to Small Biz Trends, 82% of customers today expect immediate responses to queries sent to customer support teams. That means you or your staff need to be online constantly to respond in time.
But then, it isn't easy to be available every time a customer wants to speak to you. Besides, you can only handle one customer call or chat, which can sometimes be overwhelming and time-consuming. That makes it vital to have a chatbot on your website to respond to customer questions on your behalf.
As mentioned above, customer service chatbots can do more than answer queries. They can fetch customer information and study their journey on your website. They then use the data gathered to recommend relevant products and services to potential customers.
With mobile devices becoming popular, chatbots are going to be crucial for businesses. Customers reach out to companies at any time of the day or night. Bots are available 24/7 and will be there to help when a customer clicks on your site. They can also guide customers to complete purchases in your absence.
Making Big Data More Accessible
Customer information is a huge asset for businesses all over the world. But then, many companies do not have access to it or lack the best methods to gather it. Having data at your fingertips helps businesses make more informed decisions and market their products and services better.
The customer information collected by businesses is primarily demographic. Knowing your target audience makes it easy to market your products and services. You will understand what they search online, their most active time in a day, and the products and services that will fulfill their needs best.
Although businesses have struggled with this for many decades, the future looks bright. Chatbots will help companies gather vital customer information effortlessly. They can collect and analyze massive data from CRM platforms and present it to key business decision-makers.
Chatbots not only analyze but also convert the gathered information into valuable insights. In the future, business managers will not spend time analyzing data. They will go straight into the decision-making stage.
Helping Businesses Save Money
Everyone wants to save money, including businesses in various industries. According to IBM, companies handle 256 billion customer service calls costing them more than $1.3 trillion per year. That is a lot of expenditure that they can save on and increase their revenues.
The best thing is that chatbots can help businesses save on customer service costs. They do that by speeding up responses and employing fewer customer support agents. Chatbots also free up the existing customer support employees by handling up to 80% of engagements.
Chatbots do not require a lot of expenditure to deliver to businesses. You only need to invest in them, get them to learn more about your business, and train them to adapt to patterns that come up with customer interaction. All these tasks won't cost you much but will go a long way to boost your business's customer support in the future.
Identifying Leads at the Right Time
Lead identification is a business aspect that companies are ready to exploit. But then, it can turn out to be costly, especially if you're employing someone to do it. Besides, it can be time-consuming, and sometimes, it's not conducted at the right time.
A business looking to maximize sales needs to identify leads in time. Thankfully chatbots are good at lead identification and generation. Sometimes a customer gets stuck trying to look up things on your website. You risk losing them if you don't come to their help in time.
Customer service chatbots can identify these potential customers. They then kick-start conversations with them before they click away from your site. That way, your business salvages potential lost business.
Conclusion
AI chatbots have streamlined how businesses interact with their customers. They not only speed up communication but also make it more engaging than ever before. They also learn customer behavior and can predict things such as intent within a short period.
But then, chatbots won't replace human customer support staff fully. Their lack of emotional intelligence affects the depth of their conversations with people. Such noticeable limitations are making their adoption slower, especially for business-customer communication.
We have mentioned how customer support will change in the future with AI chatbots. One of the best things about them is that they aren't limited in what they can do. Familiarity with this evolving technology will help to improve your customer support. Businesses need to invest in future-oriented tech, and AI chatbots are a perfect way to start.