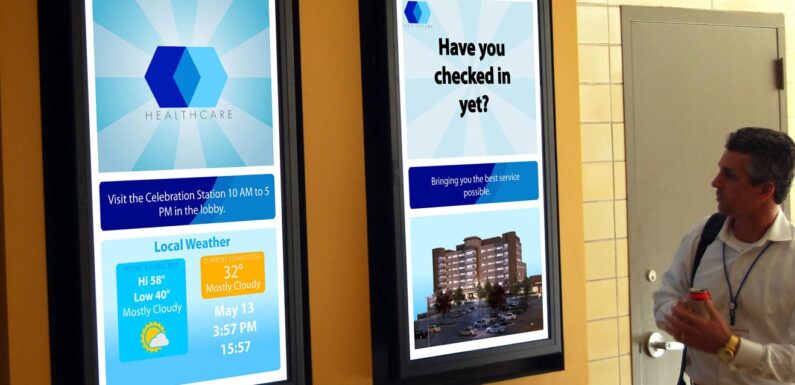 A great guest experience is the essence of the hospitality industry. It is the guests' overall experience that determines how likely they are to come back. Not just returning, a good experience convinces people to talk about your hotel.
Over the past years, the usage of social media has tremendously increased. Not only have brands begun to use it for promoting their business, but they also have included social media content into their marketing efforts.
One such way of aggregating and using social media content is in the form of social media walls. If you are unaware, a social media wall comprises live or aggregated content from multiple social media platforms in a proper and customized format.
If you are a hotelier and unaware of how social media walls can be used to increase engagement and generate more revenues, you are at the right place.
So, without any further ado, let's delve into the blog right away.
Ways In Which Social Media Walls Can Benefit Hospitality Industry
Makes Guests Look Forward To Their Stay
'First impression is the last impression ' is a somewhat correct saying, and the hotel industry pretty much runs on creating first impressions. Displaying a hotel's digital signage in the reception area or the hotel's entrance with a warm welcome message is a great way to welcome guests and leave a lasting impression.
After a tiresome journey, the hotel guests would like to sip on some welcome drinks and enjoy the ambience that the hotel has to offer. Additionally, you can strategically place a hotel's digital signage and display the experience of the previously visited hotel guests on a social media wall to make the customers look forward to their stay in the hotel.
Amp Up The Interiors Of The Hotel
With social media walls on digital signage, you can revamp and give a modern touch to the interiors of the hotel premises. Social media is a highly colourful and attractive platform. When you aggregate content from visual platforms like Instagram, Facebook, Pinterest, etc., and display it all in a combined form on a digital screen, it would instantly brighten up the interiors of your hotel.
Moreover, social media has become an integral part of everyday life, and people love scrolling through their social media feeds. Displaying a social media wall on digital signage is a sure-shot way to garner attention from the hotel guests.
Displays User-Generated Content
With a massive user base of more than 4 billion active users, social media is highly used to display their experiences about brands and products. There is a high chance that your guests loved your services and overall experience and shared it with their followers.
This content is referred to as User-Generated Content, and it can be in any form of content. Repurpose content using digital signage, by aggregating such content and displaying it in the form of a social media wall. It is a fantastic way to instil faith and confidence in your guests. Here is a fact to prove this right – More than 70% of customers utilize User-Generated Content while making a purchase.
Increases The Overall Engagement Of The Guests
It is an extremely crucial yet challenging task to engage the guests in the hotel, and social media walls can help you overcome that. You can host a fun activity in your hotel premises by creating a fancy setup. Motivate your guests to create content in the form of pictures, videos, GIFs, etc., in that setup and post it on their social media handle.
You can aggregate the content created by your guests and place it on digital signage to engage your guests. People get excited to see themselves featured on a screen. They would be excited to see their content on a screen. Moreover, it would motivate the other present guests to create content and post it on their social media handles.
Final Thoughts
We have reached the conclusion section of the post, and you are now aware of how a social media wall can help the hotel industry drive more revenue.
An excellent overall experience would compel guests to keep coming back, which would lead to more sales and revenue!