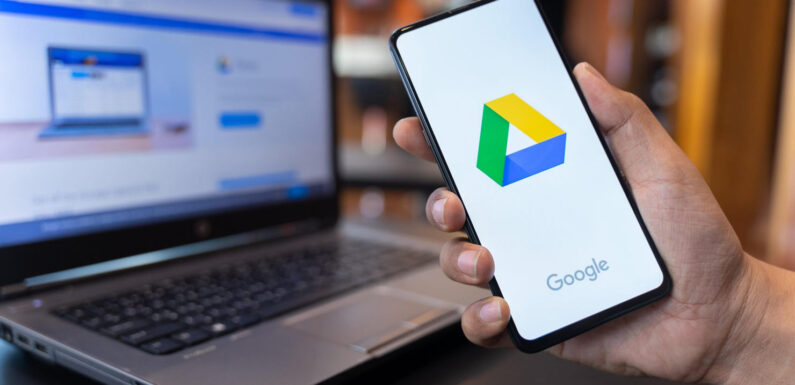 Dropbox, Google Drive, and other cloud accounts have become the reason for the dependence of many users where they find a lot of convenience and ease in storing their data on the cloud.
Cloud storage came into existence a few years ago and since then, the USB storage option has become void or is being replaced as we speak. The reason behind this is that these USB drives are supposed to be carried, are easily attacked with viruses, and since they are too small, they are easy to lose or misplace. These USB drives took their time in the industry and were once the most commonly used tool for data storage but they are being replaced as other better options are now made available.
Cloud accounts have become the more famous option as it outperforms all the other available data storage options. You don't need to carry a portable drive with you while you move and all you need to remember is your ID and password (login credentials) of your cloud account.
Hence, regardless of your location, you can access your data easily. But know that there is doubt about the security offered by these cloud accounts as millions of users store their data on the cloud and managing their security is a bit hard objective to fulfil.
If you store data or information that is not confidential then you don't need to sweat. However, if you are in possession of data that is confidential, you need to be very careful in dealing with these cloud accounts. There are hackers sitting online who are ready to grab your data at any given point in time. so it's better to secure the Google drive folder with a strong security string.
The best advice to protect Google drive folders with a password is to rather use cloud security software that would help you generate passwords to protect files, folders, videos, audio, photos and more on your cloud storage pc account.  This software would help you manage all your data quickly and would eliminate the risk factor involved in it as your data stays under the password-protected layer.
Adding password protection for your Dropbox files
Select the Share option beside the name of the file or folder that you wish to share.
ClickLink settings.
SelectOnly people with the password.
Go to Set a password and type in the password you wish to use to protect the shared link.
If you wish to set up an expiration date for the password you set, after which said folder will become inaccessible, set one here.
Click Save Settings.
You can now copy and paste the link to an email or send it to other users directly via Dropbox.
Password protection with a dedicated third-party tool
The basic steps to password protect Dropbox folder & Google drive are as follows:
First of all, install the software 'Cloud Secure' on your device and set a Master Password.
This software lets you protect multiple cloud accounts like Dropbox, Google Drive, OneDrive and Box accounts.
Furthermore, log in to your account to turn the protection 'on' for one or more cloud account(s).
Then, Cloud Secure will detect the previously installed cloud accounts on your device where you can either turn the protection on or off for one or more device(s).
Once you turn the protection 'On', it would get denoted by a 'green' colour while the insecure cloud accounts would be represented by the term 'Dropbox is unlocked'.
Know that once the protection for any cloud account is on, you won't be able to access them from its previous location (stored on your PC).
To access or view the files in the locked folder, tap on the 'view' button which would open the respective cloud account in a protected view.
Moreover, to lock all the cloud accounts, simply tap on the 'lock all' button.
There is an unlock button that can be used to unlock all the locked cloud accounts. Simply tap on the 'unlock all' cloud accounts to gain access to all the precisely locked cloud accounts.
Hence, we won't be wrong to say that cloud storage is a relief and a necessity of modern life and is hard to live without. However, we have seen a lot of cases where users got blackmailed as they lost their data and had no options but to adhere to the demands. Therefore, it wouldn't hurt if we take precautions and handle things in a more protective manner and password-protect Google drive folders to make sure we do not have to regret it in the future.