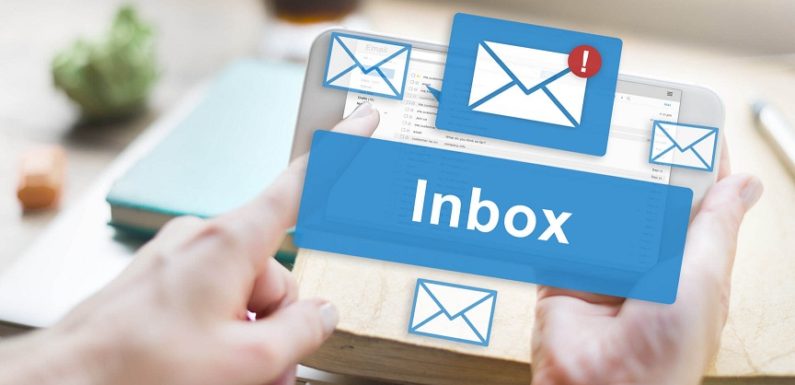 Quantity is an important factor every marketer has to pay attention to. It's a thin line that must be observed, to forge a worthwhile marketing plan tailor-made for every customer. Due to an overwhelming amount of online activity every individual has, Adobe Campaign has been made to monitor the way your customer body behaves online closely.
Efficient collection of data is a paramount column in maintaining a stable relationship with every customer. You know the habits and wishes of your customer body will not only make them feel "nurtured" and special but will also allow for better targeting when it comes to your products. Using Adobe Campaign, you can revive all the useful properties of SMS notifications and email as a centralized means of maintaining your mobile marketing activities. Let's look at how the mechanism works.
Why is email deliverability important?
First, it's significant to mention that email is still renowned in the world of marketing because of its neutrality. While it has a communicational purpose, it is devoid of social properties that are possessed by many social media sites. That's why automated email lists are still an essential segment of marketing campaigns. Most importantly, they depend on email deliverability.
Many ISPs tend to filter the emails you send to your customers and send them to various spam folders. This can have severe consequences for your businesses, as it tarnishes your reputation in so many ways. To bypass the event of your content being categorized as spam, you must boost your email deliverability using two methods – analysis and execution.
Fusing data and targeting options
While using Adobe Campaign, all your marketing channels are centralized. This means that your entire customer body can be observed using a single channel. Nissan applied that same modus operandi when establishing a relationship with Adobe. Their goal was to improve email deliverability and promote their news, promotions, and competitions better.
How did they fare? Using the data, they've collected, Nissan managed to put personalization on the top of their priority list. They slowly gathered different batches of data – which customers explored fuel options, which customers were interested in a color change and much more. Using that collected information, they created multiple patterns for one single campaign. Using the benefits of Adobe Campaign, they avoided one of the most common mistakes in marketing – rolling out various campaigns at once due to inefficient data tracking. What were the results?
Their new, personalized emails allowed them the following:
Open rates increased by 1.3 times
Click rates were 2.6 times more abundant
Open and click-through rates both increased by 200%
Using SMS notifications as a part of the process
Since mobile devices are omnipresent, it's important to utilize them as vessels of getting your message across. Virgin Holidays have being used Adobe Campaigns to take over a more personal image for the entire company. For instance – when their customers were already booking their holidays, Virgin Holidays used an array of simple SMS notifications to boost their campaigns.
A month before their departure date, they either got an SMS notification or a personalized email. If someone was going to, let's say, Greece – the email contained some interesting facts or a special discount code for a trip to nearby countries such as Turkey or Cyprus. An important thing to mention is that these emails had to be – smartphone-responsive and straightforward.
Because of this bold move, Virgin Holidays transformed their business model in a short time and saw a 33% increase in revenue. Using this case study, it's evident that email deliverability and SMS notifications are tools that can boost every company, regardless of its age or size.
What does the customer want?
Clutter has become public enemy number 1 in every form of marketing. By using Adobe Campaign, you can easily break barriers that were once considered an impassable obstacle on the road to business growth. Features like deliverability monitoring are seemingly priceless and can allow you to notice where did you do wrong in your previous campaigns.
SMS notifications are an underutilized means of getting through to your customer. A reason for this is because they're seen as a sensitive and risky invasion of personal privacy. They can be incredibly successful or recognized as a means of alienation.
Nissan, for example, has used SMS notifications in the following cases:
Whenever a new color option is available
When a local distributor had any promotions or if some new parts had arrived
Also, upon ordering a vehicle, regardless of age or price, the customer got live updates about the time it will take for him to receive the actual vehicle he ordered
These SMS notifications were scarce but effective in showing the customer that Nissan cared about them. Email deliverability as a result of personalization and SMS notifications are an excellent way of improving customer service – the most important facet of marketing. And it's made possible by Adobe Campaign.