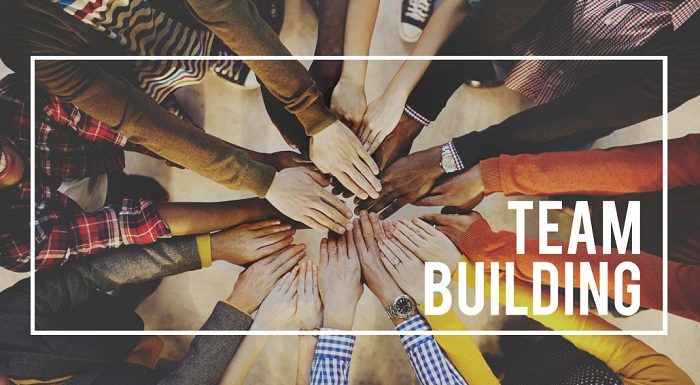 As we all know when any Company works on a large scale, it becomes compulsory for them to build their competitive team. By dividing the complete work among different team members, you can finish it with less spam team and more efficiently. So here in this article, we are discussing some very important key points that you must consider while making your exceptional team.
1. Take recruitment as a challenge:
You should take the process of recruitment very seriously, as it's the matter of life and death for the company. All your goodwill and reputation depend upon the skills and expertise of your employees. So while hiring your team members you should check each and every perspective about them, like education, communication skills, past experience etc.
2. Pre-decide the key elements of the expected employee:
Before calling a person for an interview you should decide all the key elements and qualities that you need in a person that you are going to hire for the particular position. And at the time of interview match your list with the qualities candidate posses. You should mention all the key elements on your list like specific business objectives and milestones for a particular position.
Decide all factors that should be present in an ideal candidate so that you could determine the right person for right job position like the C-level post, VP, Director's position, or simply for the post of the individual contributor.
3. Always be looking for talent:
Always dedicate your complete day to recruiting the right candidate for the right position. You should make a recruiting process a competitive challenge for yourself by giving yourself some computable objectives just like taking three exceptional candidates from this week's interview. As an owner of the company, you should always try to hire the best candidate for the job and try to keep your company one step ahead of your competitors.
Employees are an asset to your company if you will make your team exceptional it will work for your benefit and will give you return in shapes of profit, efficient work, quality product and satisfied customers.
4. Apply leverage proven techniques:
During interviews always prefer to apply leverage techniques for evaluating most talent candidate for the desired post. As we all know there are several methodologies that are being used by Companies for effective hiring, so you should also keep your focus on improving your strategies and techniques during the hiring process.
5. After finding the right candidate, speed up all formalities:
When you find the best candidate for your job always try to speed up all the hiring formalities and documentation. As we all know, having best-skilled employee could be another key competitive advantage that could be achieved by your company. Here when we are saying fast it doesn't mean that process will be easy or you have to skip some important formalities and documentation.
Selected candidate should have 10 + References, with which, if company contact they should be liable to explain working relation and performance of the desired candidate.
6. Give leverage to recruiters:
There could be a chance that you are starting your Company is a very competitive area or sector. And we all know you are going to have very high expectations regarding new employee performance, your top technical team, the product itself, and for marketing or leadership. Recruiting any person by keeping in mind lots of factors, key elements could be really difficult for recruiters.
So for this, you should have some tricks, for selecting the best candidate for the position. So, for this, it's ok sometimes to give some leverage to recruiters also that will make the hiring process easy for the recruiter.