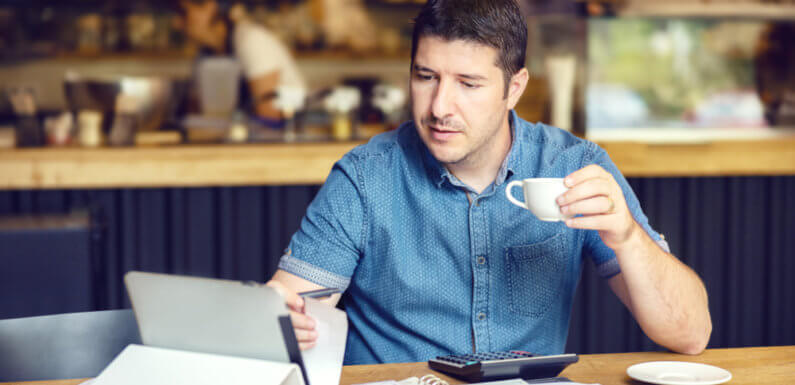 Technology has revolutionized the way business processes work, leading to better customer expectations for enhanced services. The retail industry is not far behind when it comes to incorporating the latest use of technology in the form of automation to streamline its work processes.

With proper integration of the latest technologies and different processes, it becomes easy to not only manage the accounting operations but also meet customer expectations with perfection.
As per the 2018 Retail Accounting Policy Survey, it was found that most retailers who participated in the survey were of the view that technology investment and automation are need of the day in order to meet the rapidly changing landscape of the retail industry.
So, let us see how exactly does automation help in streamlining the retail processes, especially retail accountancy, which demands maximum time and effort.
The Automation Techniques
1. Robotic Process Automation(RPA)
Robotic Process Automation (RPA) makes use of the technology to understand and evaluate the previous application software to complete a task or process a transaction automatically.
RPA Benefits: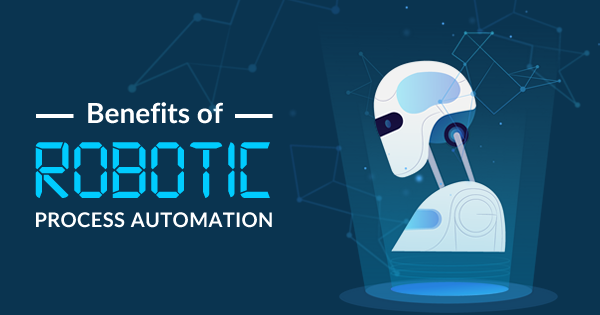 Fast Results with 24/7 Functionality
Accuracy
Efficiency and Productivity
Scalability and Flexibility
Cost Savings
Compliance
RPA Statistics:
As per a KPMG report, the investment in the enterprise will grow from approx $12 billion to $231 billion by 2025, with RPA being the key growth driver.

90% of the time is wasted on laying the correct details into the spreadsheet which becomes effortless with RPA, letting employees focus on the analytical part.

As per McKinsey, by 2019, RPA deployments will rise to 50% in the retail sector.
2. Cloud Computing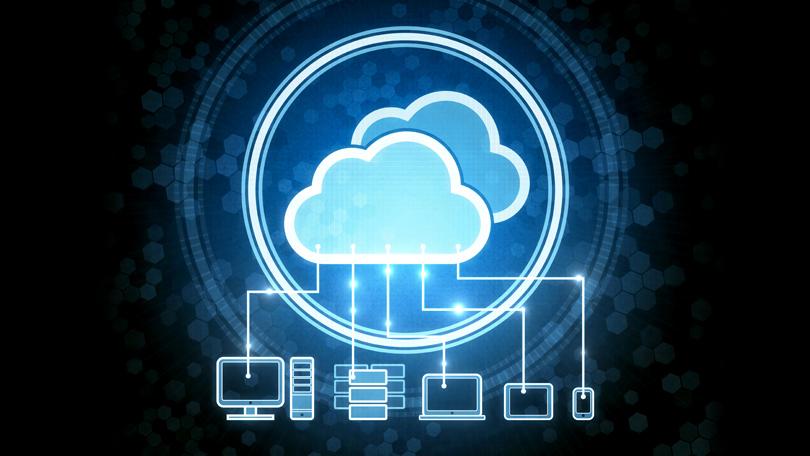 Cloud computing is not only prevalent in the retail industry but in the majority of industries due to the following benefits associated with it:-
Enhanced Channel Operations: Cloud-based solutions let you have personalized customer experience, simplified systems, different integrated verticals like order processing, inventory, and more.
Greater Visibility of Supply Chain: Cloud enables retailers to view real-time consignment status, digital papers from carriers, brokers, suppliers, logistic providers, and more.
Superior Merchandising Decisions: Greater insights into customer data through cloud computing helps in making better-merchandising decisions.
Customized Service: Greater customer data insights help retailers to provide customized services and offers to their customers, maximizing the chances of a sale.
The Positive Automation Effect on Retail Accounting
Effortless Inventory Management:
When it comes to maximizing sales, the retail owners try multiple sales channels to sell their various products to the customers. However, it is important that the stocks are adjusted in real-time, else the customers can become disappointed, along with the overselling risk, which forms another challenge.

Automation provides you with real-time insights through a 'fully-integrated one-user interface system,' enabling you to list and manage your stock across each and every outlet of yours. Apart from this, incorporating the use of a POS system is recommended, but only after its careful assessment for managing the inventory proficiently.
Effortless Financial Management:
Financial management is something which every business owner finds it a hard challenge to overcome as a part of the retail accounting. With automation, all the cash and finance activities are managed to perfection, eliminating the need for manual efforts, and the subsequent errors, if any.

Retailers are able to execute the necessary functions related to accounting, receive accurate information to manage the business finance books for the simple reason being that they are able to monitor, oversee, record, and update every little detail related to their finances in real-time.

Also, the automated work-flow helps significantly at the time of an audit since the need to track approval emails and support documents come down to zero.
Smooth Invoicing Process:
The invoicing process holds immense importance in the retail industry as poor invoice administration today is likely to cause problems tomorrow.

Most of the retail business owners opt for manual invoices which are created in Word or Excel, but a lot of inaccuracies are witnessed owing to tax calculations, correct accounts assignment, sequential numbering, and more.

All these challenges can be dealt efficiently with automation, which provides you with customized invoice solutions, along with setting up of various invoice templates for every sale channel and trading company.
Proficient Order Management:
Data related to the product orders need proper management when it flows across shipping, inventory, and accounting. The best way to achieve this is by sending an accurate and single data set from start to the bank account, which is possible only with the help of automation. So, you get respite against every kind of manual data entry errors, helping you manage the orders perfectly.

Apart from this, automation leads to easy tracking of the information, accurate shipping labels, up-to-date inventory, rightful sales tax charge, and more.
Refined Accounts Payable Management:
An automated approach to accounts payable removes manual paper processing and provides straight processing of almost all the invoices. Automation related to approval, routes invoices electronically, resulting in a lot of time-saving when it comes to the approvals. In some cases, using an AP solution like GetYooz can result in an 80% cost reduction.
Apart from this, retail owners reap the following benefits:-
Measurement of the percentage of the processed invoices
Measurement of the pace at which vendors are paid
Measurement of slow or reduced employee productivity
Measurement of early vendor payments, along with the discounts and more.
The Bottom Line
The retail industry is booming and this is a result of incorporating the use of automation in most of its operations. Customers today do not want to compromise on the quality of products and services, and this holds true for the retail industry as well. This quality can only be achieved only when the unproductive and time-consuming retail operations can be managed with automation, allowing retailers to focus on their core productive tasks.
It doesn't matter if the retailers adopt a cloud-based or RPA approach towards automation of accounting for retail business, one thing's for sure that management of the retail business operations will change for the better, leading to more profitability and enhanced quality.