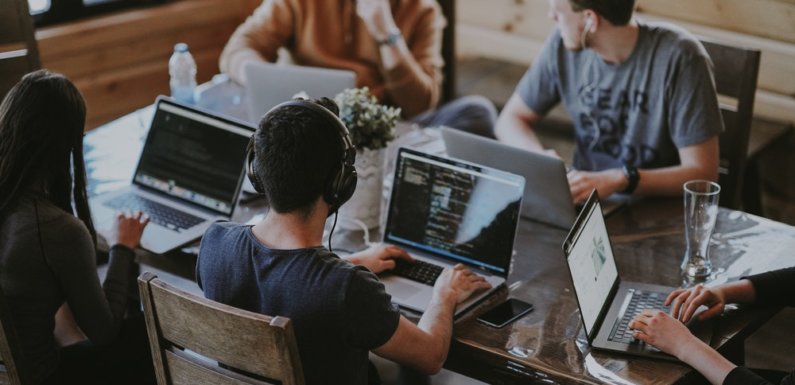 WordPress CMS needs no introduction, the benefits it has offered to the developers and the end-users are countless. With plenty of CMSs present in the market, it is the only WordPress that has made its separate reputation in the website development world. With a wide range of companies offering WordPress development services, there is a huge number of business enterprises that are availing such services with full interest.
These services help businesses to address complex websites in a very appropriate and planned way. Old websites without updates are of no use, as they are vulnerable to security threats as well and no customer engagement is observed. Developers perform HTML to WordPress website conversion in a very systematic manner but these steps require proper planning.
In this blog, we will discuss key points for developers and the benefits of HTML to WordPress conversion. Developers must have a plan in place before executing any such task so that the whole process is conducted smoothly without any hassles.
A brief checklist with important points that any professional must consider before starting the procedure to convert an HTML template to WordPress theme is being presented here.
1. Complete Analysis of Website Content
It is important to analyze the content status present on the website with the client before starting the HTML to WordPress conversion. Check all the content is valuable from the search engine point and was it beneficial in driving traffic to the website. These are significant questions that must be answered. In addition, after checking all the data needs to be imported, decide whether all the comments and authors require migration too or not.
2. Website Sitemap
Another essential point that a developer must focus on is the sitemap of the current website. It is possible to move the content to a new CMS even without the need for a sitemap but having it will be beneficial as it can be used as a guide to identifying what needs to be moved. Using the sitemap for the reference will also lower the chances of missing content that must be moved, by mistake.
3. Staging Server
All developers offering WordPress Development services must implement a staging server for their task as this makes reviewing a new website to which the content has been moved, a very simple job. Staging is also helpful in resolving any mistake that may have happened during the conversion process and it will also be helpful in conducting the WordPress website quality testing. It will be a great decision to have the new creation in a place where the modifications can be made easily rather than performing all these changes at later stages which will affect the website performance.
4. Decide Project Timeline
In order to be productive and proficient, developers must plan the project into milestones, no matter how easy it seems. If a scenario appears, where just before deploying the website, it is found that some new content has been added. Talk to the client and set a timeline for the complete project and find a date from which no additional content will be integrated so that the complete process gets finished smoothly.
5. Check Media Files Status
One of the most significant elements of the old interface is the media files that a developer must talk with the website owner before taking any step towards the process of turning HTML into WordPress website. These files comprise not only the images and videos but also the infographics including spreadsheets, PDF files, and docs. The assessment requires identification of the media files that need to be transferred before the conversion is started.
So these are the few key points that every developer should consider to perform a hassle-free conversion. Now let's discuss the advantages of this conversion process
Why Focus on WordPress?
You must be scratching your head why it is important to convert HTML to WordPress as your web development platform? Well, plenty of reasons are available that would make your mind to hire WordPress developers for the conversion work. WordPress allows developers to build websites according to business requirements. We would be talking about the benefits of this CMS and these are completely unavoidable.
Benefits of HTML to WordPress Conversion
1. Customized Websites
The most important thing about WordPress is that it is simple to access by the novice developers as well. It is an amazing platform to learn all the options and settings. The customization in a website like add, modify and remove is pretty much simple to carry out from the admin panel. That's why the developers love using it and the best part is it creates a website in a very less time frame. A WordPress website having basic functionality can be created within a few minutes.
2. Unlimited Themes
There is a big database WordPress that includes free themes and plugins to uplift the website's performance and functionalities. These themes are easily present for usage and open-source as well. You can find any website theme as per the requirement, you can also avail premium themes by paying a few bucks for better functionality.
3. SEO Friendly Websites
WordPress has amazing features to build websites that are SEO optimized for better conversion. Websites that are not SEO optimized usually remain unproductive in terms of sales, revenue, and ROI. On top of it, the CMS has plugins like Yoast SEO that can be used for more quality results.
Conclusion:
WordPress is amazing for all business enterprises whether you run a startup or big enterprises. It provides an amazing and simple medium to build a great website that one can see performing with minimum efforts. For developers to convert HTML to a WordPress website, the above points are very important.
These tips help to perform smooth conversion work. The admin dashboard of WordPress is so appealing and user-friendly that you would never opt for a different CMS other than WordPress. Another benefit of converting into WordPress is that it is an open-source development platform that will never stop the developer to implement its creativity during the website development.