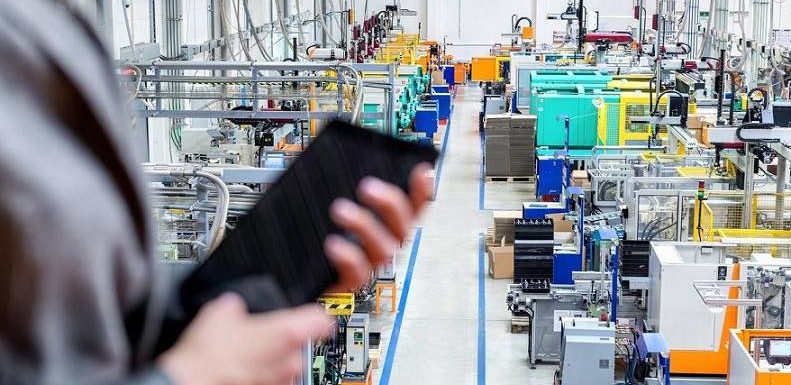 The manufacturing industry has widely adopted digital transformation. Companies in this domain are moving toward storing business documents in the electronic format from traditional paper-based documentation. It helps them to share the information faster across departments of the company, regardless of their geographical locations.
As part of this, a technology like SharePoint help manufactures to get a robust management system for handling various development phases. Moreover, manufacturers can optimize business operations, improve workforce productivity, and expand the growth areas using SharePoint with Office 365 tools.
How SharePoint is Revolutionizing Manufacturing Sector
SharePoint works perfectly as a collaboration tool and a workflow management platform, sometimes even as a content management system.
Besides, it offers you a secure, online intranet portal to companies so that you can store and share the information faster. Moreover, it helps you to build powerful business applications to provide modern tools to the workers. Its user-friendly interface allows them to adopt it easily and quickly.
Paperless Document Management
As a manufacturer, you need to store data related to inventory, equipment details, instructions, contracts, seller/buyer information, and more. Toward this, the SharePoint platform assists you in keeping all such data in electronic format. It eliminates the need for manual documentation. As a result, the documentation process becomes faster and convenient. And, users can access this information at any time using their device.
Besides, you can integrate SharePoint with ERP or CRM like systems. It makes it easier to manage and maintain documents for work orders, agreements, compliance records, and more. Document versioning, role-based structures, secure access, and scheduling are a few other robust features of SharePoint based documentation.
Workflow Automation
SharePoint provides in-built workflow management. Therefore, it reduces manual handling and monitoring of the routine processes. As a result, you get better control to form standardized workflows and automate complex operational processes. It includes purchase requisition, equipment setup, employee/customer profile setup, staff expense reimbursement, and more.
When tasks get assigned to users, they get automated email notifications on their systems. Similarly, the task followers receive automated alerts during specific steps of the assigned tasks, which keeps everyone on the same page.
You can use the SharePoint platform to address the flaws in the existing paper-based system quickly. The automation capabilities of SharePoint help you to manage workflows and streamline business processes. As a result, you can provide a flexible, easy-to-use system to the users.
Streamline Cash Flow Management
Coordination and follow-ups are crucial in any organization. Because, sometimes, delays in the production or payment processes create disputes in client-vendor relationships. Toward this, SharePoint makes it possible to monitor the items through closure.
It helps you to track and manage overdue invoices, scheduled shipments, and other issues related to shipping. Thus, it allows for streamlined document access and prevents duplication of effort. As a result, you can reduce task closure time, avoid delays, and optimize cash flow to build strong relationships with vendors and customers.
Leverage BI to Make Planned Decisions
SharePoint offers a feature-packed Business Intelligence module out-of-the-box. It helps you to identify industry trends, forecast product needs, optimize inventory planning, and control the production process. It combines data from various resources and brings actionable insights that help in making informed decisions for your organization.
Moreover, you can leverage the BI capabilities of SharePoint to correlate the data of production, warehouse, and procurement. As a result, you can identify the causes of production slowdown and take action toward that.
SharePoint BI eliminates the scanning and monitoring of tons of data stored in documents to find anomalies. It saves time for the employees, allows them to focus on other productive tasks. As a result, you can maximize resource utilization and achieve improvements in business efficiency.
Collaborative Platform
Stakeholders need to collaborate for specific processes such as product design, quality, and more. Therefore, they require a proper communication platform to avoid misalignment, data duplicity, and restrictions on information sharing. SharePoint's collaborative platform allows stakeholders to communicate through a single system, regardless of their geographical locations.
The SharePoint's integrated platform enables the decision-makers to communicate together for different manufacturing processes, including conceptual design, drafting, documentation, and analysis. Thus, it boosts product development and overall business efficiency.
Managing Product Life Cycle
SharePoint assists you in improving collaboration, innovation, and coordination across cross-functional teams. It offers role-based access to an organized, search-powered repository. As a result, your PLM/PDM teams can access a centralized database to save time and efforts for addressing the incoming requests from the members.
SharePoint helps you foster a collaborative work environment, where every team member can perform self-search for the organization's data. It includes development activities, change orders, workflow processes, and more. Moreover, you can synchronize a SharePoint platform with the existing PLM process to ensure that all the information shared is accurate and reliable.
SharePoint Mobility
One of the critical advantages of SharePoint is its enhanced mobility features. Your sales team can get real-time access to product information, case study documents, marketing metrics, and other production-related data from their mobile devices. It helps them to attend client queries on the go and expand the sells funnel.
Maximize ROI
ERP solutions are quick and easy to adapt. Therefore, more and more businesses are turning toward them. However, many ERP features focus on the generic needs of a business. That means using an ERP system only may not give a competitive advantage to your business.
Toward this, a SharePoint based platform helps to develop custom applications. Its flexibility and out-of-the-box features help to reduce development time while improving system efficiency. As a result, your business gets a higher ROI through cost-effective solutions.
Conclusion
SharePoint is now no longer remained a third party extension tool for business systems. Instead, it offers myriad features for employee collaboration, production management, documentation, process automation, information sharing, analytics, and more. Sometimes, it even displaces the ERP and supply chain management for doing their respective roles.
SharePoint has a strong presence among various industries across the world today. From small companies that wish to scale their businesses to large enterprises that want to collaborate with new overseas units, SharePoint is transforming manufacturing processes.
Therefore, it is the time now for manufacturers to turn toward SharePoint development services. It will help them to deliver better and faster products to the customers while improving business productivity and revenue.