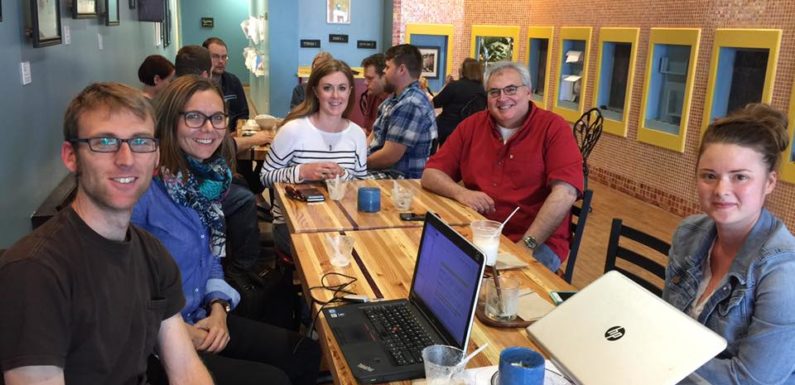 Branding is considered to be the art of becoming likable, knowable and trustable. When you create a brand, you have to deliver quality products and services to your customers so that they receive value for the money they spend. When it comes to branding, the perception of the customers matters a lot. Your brand is not something that you make but something that eventually evolves in the minds of the customers. In order to establish a successful brand, you have to concentrate on the following four aspects:
Building strong customer relationships
Supervising your employees
Defining goals and objectives
Meeting financial deadlines in time
When you start a new business, attracting clients can be a major challenge for you because, in the initial years, customers hesitate to buy something that they have not tried before. It requires the marketing of your brand to communicate the benefits of using your products and services. In your marketing strategies, you should highlight the core features of your products so that customers know about your offerings.
The employees of your organization should be supervised at all times. This would enable them to carry out the assigned tasks in a timely manner. In addition to this, you also have to assure the quality of the products to satisfy your clients by consistently maintaining the good quality.
You need to define practical goals for your organization in order to provide your employees with a sense of direction. Moreover, defining the goals will help you motivate the employees. They would know what and how they have to accomplish their tasks in a given period of time.
Branding is not a difficult task if you get the right guidance and work according to the plan that the branding agency has prescribed for your company. In this particular article, you will find out how exactly a branding agency helps you in improving the image of your brand. Branding agencies can help you in the following aspects:
Knowing Your Audience
Brand agencies help you recognize your target market so that you can identify your potential customers and gather insights regarding their interests. It helps you in modifying your products and services according to the requirements of your customers. This way you will see an increase in your sales revenue in the pursuit of becoming a powerful entity in the market. Moreover, branding agencies are responsible for providing you with valuable insights regarding market trends. These insights help you adopt the changes beforehand allowing you to strive in the industry.
Creating Your Logo
There is no doubt in the fact that the logo of your company is considered to be the pictorial representation of your brand. Branding agencies design the logo of your company, which encapsulates the ethics and the nature of your business. Design a logo that customers can easily relate to your company.
Hiring professionals to design the logo for your brand is highly recommended. These experts know how people perceive logos and what kind of logo is suitable for your business. In addition to this, branding agencies can also help you construct a tagline for your business. This would assist in revealing the core idea, and the purpose behind your existence.
Trademarking Your Brand
Now that you have created a logo for your business, you have to consider trademarking your company to have the exclusive right to own your idea. In order to prevent others from stealing the idea of your business, you have to trademark your brand.
So, if anybody tries to imitate your products and services with the same name, you can take legal action. Professional companies can help you in this regard as well. Ideally, you should trademark your business before you start with the marketing strategies because when the word goes out, nobody would be able to copy the idea of your business.
Launching Your Products
When you are ready to launch your products and services, you need to take into account factors like public relations, trade shows, and marketing techniques. Reputable branding agencies have expertise in all such areas and they can help you in executing a successful product-launch campaign.
Make sure that you avail the services of a well-established agency as it can facilitate in calling all the media houses to cover the launch of your products. In addition to this, your branding agency should also invite advertising companies. This would help spread awareness of the product launch for the public.
Researching Your Competitors
Nowadays, many people are investing in businesses due to which the competition in the market has increased to another level. Before you start with your business related plans, you should conduct some research on your competitors. Learn what they are doing and how well they are performing in the industry.
In this world of cut-throat competition, you should have a unique selling point in your business so that customers can easily differentiate your company from others in the market. There are no easy ways to beat the competition. Nevertheless, with the help of a branding agency, dealing with aggressive competitors can prove to be much more convenient.
Conclusion
According to Walter Landor, a well-known brand designer, products are made in a factory, whereas brands are created in the minds of the customers. In order to continuously thrive in the market, you have to be consistent in delivering value to the clients. Customer service should be the top priority of your business. It leads to word of mouth marketing where customers tell each other about their experience with your business.
There are plenty of tools available online to help you establish your business. It is worth mentioning the fact that in order to develop an online business, you need a powerful internet connection to execute your strategies without any problems. Last, but certainly not the least, pay attention to every little detail and make it perfect. Your brand is a promise to your customers for providing quality, competency, consistency, and reliability.