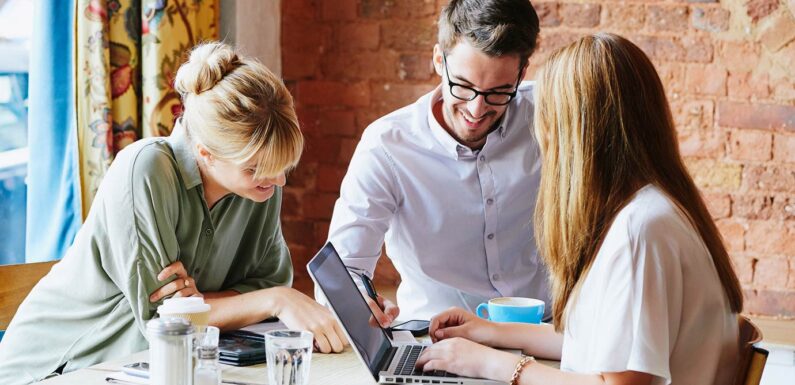 T-shirts are one of the most obvious products that entrepreneurs think of when starting an online store. They are evergreen, appeal to every set of audience, easy to sell, and a profitable business idea.
However, a lot of t-shirt businesses start facing one of the biggest challenges – how to market your brand and get more customers.
And that's where customized t-shirts come into the picture. They are a great way to spread the word about your brand and turn visitors into paying customers.
Having a T-shirt Design Tool is one of the easiest ways to enable customization in your store. Once you integrate the tool with your eCommerce platform, you can let customers design their t-shirts.
In this post, we will discuss all about how customized t-shirts can help in marketing your brand. But first, let's have a look at the custom t-shirt printing market.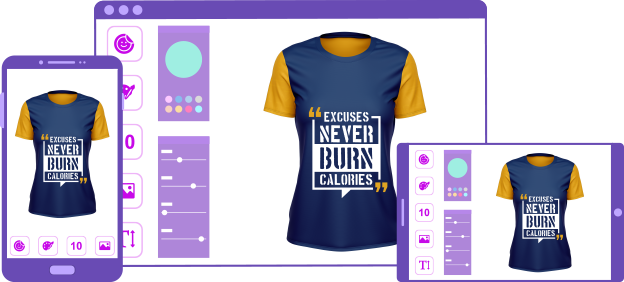 Custom T-shirt Market Overview
Custom products are not new. From Coca-Cola's personalization campaign to Nike's custom shoes, customization has been around for quite some time now.
Talking specifically about the custom t-shirt printing market, the market size is expected to expand at a compound annual growth rate (CAGR) of 9.7% from 2021 to 2028.
Custom t-shirts are not only bought by end-customers but are also used by companies as a branding strategy.
So, this is the right time to jump on to this latest trend and take your business to the next level.
Below are a few ways how your brand can achieve great marketing benefits from selling customized t-shirts.
Custom T-shirts Can be a Great Conversation Starter
Enabling customization on your online store is a way to deliver something unique to your customers.
Customers can purchase tees with unique designs and artwork that they'll probably not find somewhere else.
And when they are out with others wearing their customized tees, people will surely notice and ask where they bought them from.
In one of the articles published on Forbes, the point of customization being a conversation starter is nicely discussed.
As per Athan Didaskalou, July Luggage (a brand that sells custom luggage), people tend to notice something that is different.
"Customers tell us all the time that people stop them at airports and on trains to ask where they got their suitcases. People are intrigued by the idea of their initials on their suitcase, and when they learn they can choose the color palette too, they get excited."
This way, direct reviews from existing customers will help promote your business and attract potential customers to your online store.
B2B Businesses Can Count on Customized Tees
Continuing the above point, customized t-shirts can be very beneficial if you have a B2B business.
Having a T-shirt Design Tool helps improve high customer satisfaction, bag loyal customers who in turn will bring new clients for your business.
Let's see how that's possible. Such tools come with a lot of features that make mass customization of t-shirts easy.
For example, if you want to sell sports apparel to an institute, you can enable your clients to import the name and number of different players.
Using the tool, you can also provide ready design templates that are totally editable. Your clients can either pick and buy designs from the ready templates, or customize further if the need be.
Your clients will appreciate such convenience and value that you provide. It will help win their trust, and repeat business.
You can also encourage your clients to suggest your brand to their peers with a promise of discounts, etc. This way, you can easily get new B2B clients.
Fulfil the Demand of Unique T-shirts Designs
Design plays a crucial part in how customers perceive your brand. To promote your brand, you need stunning t-shirt designs that shoppers just can't stop talking about.
But that means, you have to put in more effort and time to find unique designs, and hire more designers. Not really. With a T-shirt Design Tool integrated, you can take that worry off your shoulder.
You can import your existing designs to the tool, and let customers edit them further by adding a tagline, changing the background, etc. That way, one design will have multiple versions that best suit a customer's needs.
Such ready templates also reduce constant back and forth before printing t-shirt design. Not only will a customer get a clear idea of what the final product will look like, but you can also avoid potential errors like low resolution by notifying customers with warning messages.
Such tools equip you with various features like clipart, artwork, image editor, and such. You can create designs using these features, and upload them to the tool.
Customized T-shirts Can Help Attract More Customers but Then What?!
The ultimate goal for any business is to find paying customers, and repeat customers. The trend of product customization will help beat the competition, and get more visitors to your website. But is that enough?
You need to convert casual shoppers into paying customers. And that's where investing in a good and cutting-edge tool helps. A tool with an intuitive interface keeps users engaged by making the process of customization easy.
Without unnecessary clutter, users can easily navigate the tool, drag and drop features they want to apply, and finish customizing their tees in minutes. It enhances their shopping experience, and helps make better purchasing decisions.
Concluding Remarks
We hope this blog has provided you with enough information to understand the need of having customizable t-shirts.
Customized t-shirts have the power to start conversations about your brand. It helps you stand out in a competitive market, and offers visibility to your business.
Additionally, they are a great way to add more value to your offerings, improve customer satisfaction, and increase profit margins.