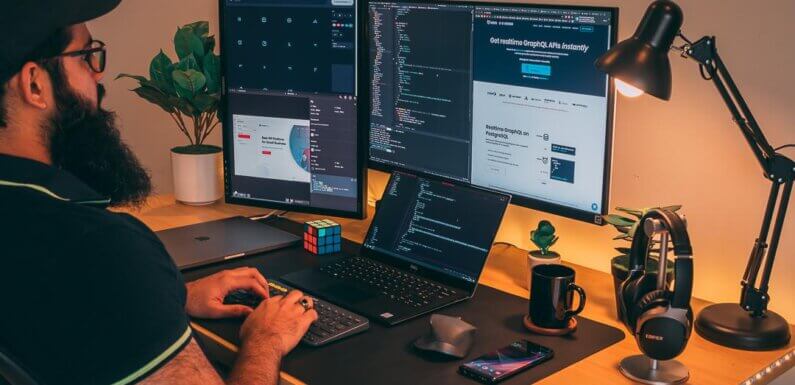 Blockchain has become a transformative solution in gaming development. Today, when industries are moving to Web 3.0 from Web 2.0, blockchain provides enhanced opportunities to businesses that want to create blockchain-based online video games. In traditional gaming, where users had to pay for playing, blockchain has changed this tradition by introducing pay-to-earn gaming platforms. Players can now buy and sell NFTs, and trade to earn money and profits while playing games.
The increased expansion of blockchain in gaming and the introduction of web 3.0 have forced businesses to update their gaming development strategy. If you are a startup or business venture who wants to leverage blockchain technology in gaming with Web 3.0, here in this blog,  we will discuss how blockchain can drive video games into the Web 3.0 future. 
Before we begin our discussion, let us first understand the basics so you can clearly get the crux of the topic.
What is Web 3.0?
Web 3.0 is the third generation of the internet based on blockchain technology. It is the next iteration or stage of web/internet evolution that uses the fundamental concepts of decentralization, transparency, and wider user utility. Web 3.0 mostly focuses on providing more data ownership to users.
What is a blockchain-based game?
Blockchain is a chain of data blocks on a defined network which is transparent to all users. It is a decentralized distributed and ledger technology that records information or transactions in blocks and allows it to be shared across different networks without any alteration and manipulation.
Blockchain-based games use the same technology to enable more advanced features. It allows users to buy, sell and exchange game items such as coins, avatars, weapons, and treasure boxes. Blockchain-based work on decentralized transaction methods like NFTs and cryptocurrencies.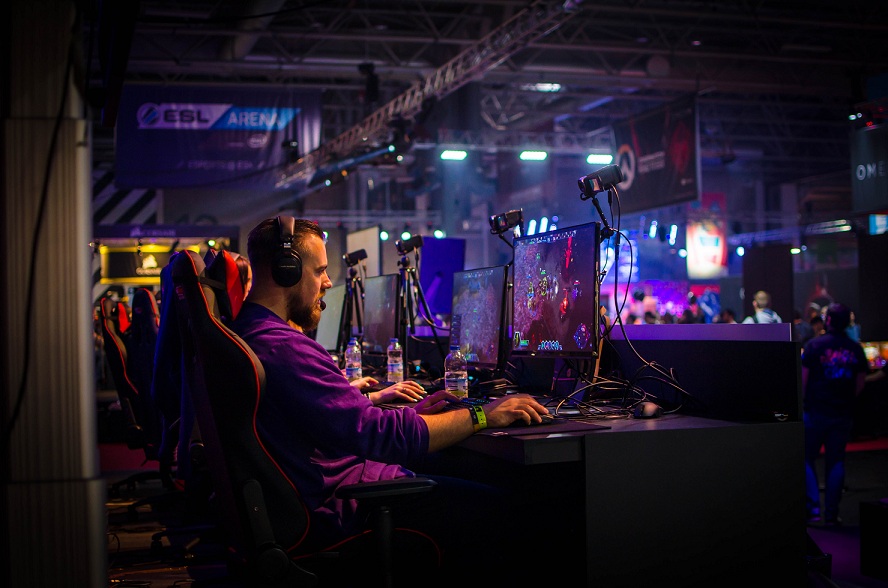 Blockchain in gaming development allows blockchain developers to bring innovations and introduce new playing methods in the following ways-
Blockchain-based games give more control to players and access to game assets and virtual resources from various sources on the web and thus offer a next-gen gaming experience
With this technology, gaming businesses can bring decentralized monetary models like 'play-to-earn' and open a broad scope of sharing profits with online players.
Players get more access to virtual gaming resources and in-game assets such as crypto coins, NFTs, game currencies, and more.
Blockchain enables highly safe in-game transactions and supports increasing revenues for gaming platforms.
It allows developers to build a new gaming ecosystem for gamers by offering them a win-win platform to play and earn with a safer and cost-efficient model.
How is Blockchain Gaming Entering the Web 3.0?
Web 3.0 is on the rise and bringing changes to the current landscape of the Internet. Web 3.0 mixes the blockchain, cryptocurrency, and NFTs which makes the Internet more dynamic and accessible for users with better controls.
Blockchain is an immutable ledger and uses cryptography techniques to store information or transactions on a network, it enables game players to create their own NFTs in the form of different digital assets. These NFTs work as in-game app assets which represent uniquely encrypted data that can't be altered and verify them as unique. These assets may include avatar, costume, virtual plot of land, coins, or anything else within the game which can be tokenized as NFT.
However, blockchain-based games are evolving and gradually mixing with Web 3.0, and many online gaming platforms are still working on providing a cost-efficient and better pay-to-earn opportunity for gamers. Blockchain development company and developer offer many features to players that allow easy creation of NFTs and in-game app digital assets which at lower prices.
This method lowers the upfront costs and motivates gamers to participate in the game and buy in-game NFTs and assets. Blockchain developers can release new assets into the game and increase more scope for revenues and NFTs trading among players.
Therefore, this gaming model stands out as a win-win for both users and companies. With Web 3.0, gaming companies can provide more control and enhanced gaming features to users. As Web 3.0 uses blockchain, NFTs, and cryptocurrency, the Web 3.0 future in the gaming industry is promising and full of user-friendly advancements.
Today, new technologies are emerging and supporting blockchain development companies and game developers together to create a decentralized and ledger-based gaming platform. Users now have better scope for cost-efficient and faster transactions in gaming.
As Web 3.0 gives more control over data ownership and content creation through blockchain technology, industry leaders predict that users may get an enhanced version of the gaming experience.
And it is obvious as well. Blockchain has become a transformative tool for the gaming industry to create modern solutions for modern gamers.
Metaverse is another tech concept that is growing at a faster pace. Metaverse an entirely virtual concept that is built on blockchain and cryptocurrency technology provides even an advanced level of gaming experiences to users.
Sandbox, Axie Infinity, is the popular metaverse gaming platform where users can play different games and create and trade in-game assets and NFTs to make profits based on 'the pay-to-earn model.
Blockchain makes all these things possible and allows gaming businesses to utilize the advantages of NFTs, metaverse, and Web 3.0 technology concepts.
For startups and business people who want to establish their business venture in the gaming industry, new technologies give them more capability to compete and survive with better revenue in this highly competitive market.
Conclusion
Gaming industry is one of the most secure and profitable sectors where startups and companies can drive huge revenue. Today, when the trend of the play-to-earn model is evolving and taking a big space, businesses can offer an advanced level of gaming platform to users and allow them to make money online and exchange NFTs. Since everything will be happing on Web 3.0 which is also based on the common technologies of current game development, players and business owners will enjoy the benefits of these technologies while making good profits together.