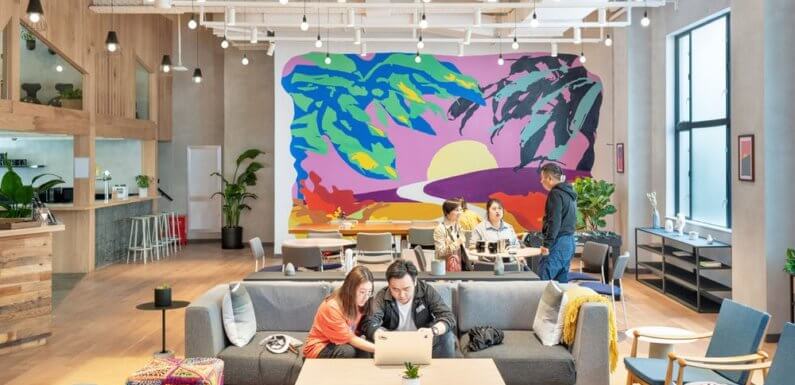 We are living in an era of data, where information is two or three clicks away via the internet. However, obtaining information that is accurate and correct is not possible for everyone.
That's where our social media platforms come into action! Today, many of us use social networking solutions like Facebook, Instagram, and Twitter to obtain information 24×7 for free. It costs us only our internet charges!
Furthermore, most of us are addicted to it as it is a big medium of entertainment. On the other hand, many use social media platforms for business, marketing, promotion, online shopping, eLearning, making online friends, and many more.
Social media has become an integral part of our life! Those who seek information at a moderate cost, social media helps them.
We have this internet platform growing from FB to Tweets, Snapchat to TikTok, etc. There is one for everyone. But, now this channel is sailing on other things too, known as AI.
Yes, Artificial intelligence!
AI In Top Social Media Platforms
As we know that AI has woven a new breed of technology in our human society, every social networking solutions provider in the USA has started integrating AI technologies in social communication.
AI is already influencing these open-source online communication channels. Today, consumers constantly interact with social media and if businesses incorporate AI, chances to get better potential customers increases.
There are many AI technologies and AI products like Chatbots, Assistant Engines, NLP (Natural Language Processing), Facial Recognition, etc. that have proved their effectiveness for social media channels.
As technology is changing, AI is giving birth to many new technologies that are being used by Facebook, Instagram, and Twitter. Here in this article, we are going to tell you about those technologies that are revolutionizing the social media platforms.
Let's get started!
Artificial Intelligence In Facebook
Facebook has a habit of building its business on the learning which it obtains from its customer base. It is true that Facebook trails our data whenever we access its website, but it doesn't store your banking information, your messages, etc.
Facebook just observes your daily activity, how you use Facebook and understands you, your likes, dislikes, etc. it checks your behavior, your thoughts and then gives you products.
It means Facebook, which is the biggest social media platform for marketing, is quite intelligent to learn about us, understand us. However, with billions of active users and content posts every day the data on FB is unstructured.
Thus, to learn about you and keep the data flow positive and enthusiastic, FB uses AI as follows:
Deep Learning (DL)
Deep Learning technique is a method to recognize and draw out the conclusion from the data on Facebook. Just for an example let's say there are lots of images and videos of dogs shared and posted on FB.
Deep Learning will first identify the context of the image and videos. Second, it categorizes them to structure the whole data. Next, it analyzes the media content, meta-text, hashtags, and tags.
This advanced technology decodes the videos and images, produces insights and now helps Facebook to place Ads for the people who love to watch dogs related things via the internet.
The Ad might also include the best dog food product!
Deep Text (DT)
Like the DL, DT – DeepText is a Facebook developed tool to analyze the words written or shared by the user in his/her Facebook posts. All the words, whether it is a 500 words short story or 200 words poem, everything is analyzed by a neural networking AI system.
The Deep Text uses its own algorithm to learn words and find out a conclusion. All this being done to stop the spread of rumors, violent content, hateful content, and other kinds of negative content.
"Currently, Facebook can analyze 20 different languages with most of the difficulty coming from Hinglish (Hindi + English), a non-working language India."
Face Recognition
Now, DeepFace is another AI-based technology whose job is to recognize human faces in images and software. Furthermore, the biggest social media platform of all time claims to recognize faces more accurately.
"The accuracy is more than 97%, while the accuracy of humans recognizing human faces is 96%."
I know you must have noticed how Facebook nowadays suggests the names of people if you want to tag them. But, the Face Recognition AI technology has raised controversies related to the breach of freedom and security.
Artificial Intelligence In Twitter
Twitter is a well-known social media platform building online social networking connections among a base of 328 million active users per month. Not only this, but it's features like Apart instant messaging, micro-blogging, promotion, and marketing, etc. are also famous.
Between all these features, Twitter has its own chronology of AI and below are the some which we have discussed.
Tweet Recommendations
Twitter is able to recommend a tweet on your timeline. Every second more than 5000 tweets are made every second of the day. Hence best tweets are recommended to the user based upon its location, likes, and followers
This AI-algorithm also uses NLP (Natural Language Processing) and analyzes thousands of tweets in a second. On the other hand, NLP provides users their preferences which they seek on twitter.
Removing Hateful Accounts
You can find many hateful, racist, and violent tweets daily on twitter. Yes, there are some anti-nationals in every country who use twitter to spread their agenda behind hateful tweets. However, with the help of AI-based technology, Twitter is able to identify such content.
"Because of such AI and algorithms, Twitter was able to delete more than 3 Lacs terrorist-related accounts."
Image Cropping Tools
By using AI-inspired technology named Neural Networking, Twitter is able to enhance user experience as it can identify and display the image's interesting part in a thumbnail of the tweet. Not only the images but videos are also monitored eventually enhancing the accessibility and engagement with Twitter.
AI Technology In Instagram
This photogenic social media platform, Instagram as a thunderstorm in 2010 took over the social media world. Today, in 2020, Instagram claims to have more than 1.5 billion users over the planet.
Its increasing engagement rate among its users is high and has made it a great tool for marketing. For example, in 2016 around 95% of all fashion brands have their accounts on Instagram.
Furthermore, it helps users to get entertained. To keep the user base engaged on Instagram, the platform uses AI technologies. Two important techs are discussed below:
Discovering Experiences
The search function on Instagram is completely dependent on the images and photos which are uploaded daily on Instagram from different accounts and pages.
Around 70 million images are daily uploaded on Instagram every day; thus, creating a huge database from hashtags and trending information.
Instagram's AI Influencer Miquela guides every user to find the images, activities, eateries, and activities. Next time like and dislike based upon your education criteria as Instagram then will show things related to education.
Conclusion
AI and social media platforms together are proving new ways of doing business more effectively with high benefits. Several AI development companies in the USA are busy implementing AI services to study customer behaviour.
Most of the companies are getting successful results; however, the data is at stake.
As long as AI is busy in revolutionizing the world, marketers are busy promoting themselves to us, and we will be purchasing their online products.