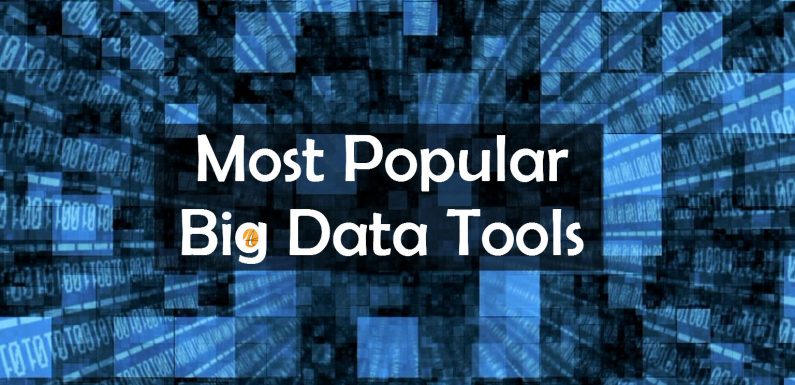 Big data is an integral component — in fact the primary component — of every company. Due to the severe inclusion of mainstream customers, technologies like big data have taken off in a big way. The significance of data in today's business is quite difficult to overstate because no meaningful decision can be made without analyzing a relevant piece of information. Other than decision making, data analyses also take an active part in developing strategies and methods that ensure the success of an organization.
Then, what was the scenario earlier?
Well, entrepreneurs used to call data-analysis "business intelligence". They believed it perfectly characterizes the essence because data could provide a competitive advantage to those who used and interpreted them properly. Thankfully over the past few years, the scenario has completely taken a 360° turn. A new term Big Data is coined that refers to business intelligence.
If you have already been a big data expert then I am sure you have witnessed how Data has the power of skyrocket your business to new heights. Now creating a deep analysis is a powerful tool to convert information into knowledge. Moreover, data has become one of the most crucial element that a business would solely rely on.
When Big Data Analytics tools came into the picture?
Do you think having data alone would do any benefit to your business? Apart from authentic pieces of information, I am sure anyone would love to invest in a powerful range of tools and techniques to reveal the actual insights from large, complex and diverse datasets. This is where Big Data Analytics tool comes into the picture. Organizing buckets of loads of data into meaningful insights create a deeper understanding and helps the end users in the decision making process.
Big Data and the Corporate World
Companies that keep a proper track record of their past work and maintain a detailed report on client's projects post-deployment exactly know how useful it is. However, not all companies tend to follow the same strategy as they may not have such vast data sets. So what do they do is, they buy data from other leaders in the market in order to study the end consumer behavior, sales strategy, and overall progress.
In the following post, I would like to shed some light on the best big data analytics tools currently available in the market.
Hadoop
Everyone knows this! The Apache's framework undertakes the distributing process of large sets of data across multiple computers with the help of simple programming modules. I personally find this software library the best among all as it performs superior processing of voluminous data sets.
Flexibility and scalability being its biggest advantage, this tool has the potential to scale up from single servers to thousands of machines and compute them for a large amount of data. If you are looking for a tool that can handle failure at application layer without relying on the hardware, Hadoop is the ultimate choice!
MongoDB
Another amazing resource used to organize unstructured data especially the one which is subject to frequent changes. Closely associated with databases, MongoDB is majorly used to store and retrieve information from catalogues of products, mobile apps, content management systems and other applications that provide a consistent experience across multiple systems. For example:
Jaspersoft
Nucleon BI studio
Charito
Pentaho
Analytica
Cassandra
Cassandra can be considered as fault tolerance Apache database in order to deliver a high level of performance along with good scalability and flexibility. When a company is in search of a secured platform, the big data analytical tool is best option to look into. Some of the key benefits offered by Cassandra are:
Decentralization
Fault Tolerance
High Performance
Durability
Scalability
Elasticity
Professional supportNetflix and eBay are the two professional names who make effective use of such big data tools.
Cloudera
The highest-value machine learning based data analytical tool unifies data in such a way that a cloud user gets a consistent experience like never before. The SDK makes quite easier for apps to develop and deploy a highly secure range of datasets. In fact, the delivered data can be accessed through shared experience across apps and authorized people.
One of the most highlighting features of Cloudera is that it combines data from different sources into a centralized source which otherwise couldn't be possible with the majority of tools.
Plotly
This tool is simply one of a kind! Plotly empowers the user to build expressive, interactive charts, descriptive dashboards and share it with a group of people. So if you are looking for great dynamic visualization but do not have sufficient time and resources to undertake the same, Plotly is the best Big Data Analytics tool.
I personally find this tool pretty useful in terms of informative graphics that present the gathered data systematically for users to understand and derive insights like never before.
Conclusion
The list is endless. You will come across many more that can be included sooner or later.