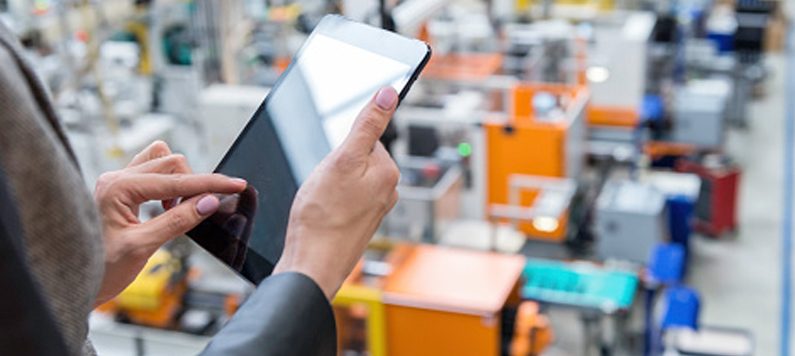 While many people are afraid that automation will take their jobs, it can also make your work life better. The right tools can simplify the way you conduct business. Whether it is the computers you use, software, or machinery, you can use technology to improve business processes and operations.
Automation is incredibly useful for improving your business. You can do the same job, but use fewer employees to carry out your work. The right software programs can create reports, calculate your finances, receive information, and organize your information. Other than convenience, these programs can also make your work life easier. Here's how:
Regulation Compliance
Most businesses have certain financial regulations to meet. At the very least, you have to store your financial records and taxes. If you are in an industry like finance or healthcare, you also have complex regulations to deal with. To make sure that you do not unintentionally break the law, you have to review all of your compliance measures.
The right software programs can keep you from breaking the law. It can inform you if information is missing while encrypting your data. This software can track metrics, restrict users according to certain parameters, and use safeguards to protect your company.
Keep Your Customers Happy
Consumers already expect technological solutions from their shopping experience. The right technology can help you boost customer satisfaction, increase your revenue and manage how you offer rewards. You can collect information about new customers. With this information, a software program can help determine the right sales offers and emails for the customer. While the customer is unaware that all of this is automated, they still enjoy a better experience.
The right disaster recovery tool can also make sure your customers are happy during an emergency. This software ensures that your data is safe. It protects you from a data breach or a natural disaster. Even if an emergency happens, your customers will be safe and will remain loyal. Your employees will also feel at ease knowing that there is a plan in place in case of an emergency.
Automated Production
One area that is rapidly evolving is social robotics. These robots are mobile, so they can walk, fly, swarm, or swim around a room. They can be programmed for new tasks and can automatically do routine tasks. The more advanced versions can even do non-routine tasks.
For example, Amazon has adopted Kiva robots to improve their order fulfillment process. Before, humans had to walk around to find the right packages. Now, they can stand still as an army of robots locates the packages faster. Because of these changes, Amazon's employees can now fulfill orders in 15 minutes that used to take 90 minutes. On average, these robots have increased efficiency by 20 percent.
Boost Growth
Many business owners spend countless hours working for their business instead of developing their business. You see a job that needs to be done, so you automatically start to do it. While this is a natural inclination, it can actually hurt your business. Owners end up doing the day-to-day workflow instead of focusing on innovation and new ideas. Using automation and technological solutions can give you more time to focus on developing your business.
Organizing Your Information
Automation tools can help you store and transfer information. This type of program helps you store data in a place that is completely secured. Even if there is a natural disaster, it is protected. Automated tools can help you collect information from online orders and create the shipping labels. By taking the human element out of information collection and transfer, you prevent mistakes and speed up the entire process.
Save Money
With automation, you can save on labor costs. You can do the same job with fewer people actually doing the work. This can help you grow painlessly or downsize your workforce. Your employees are also able to work faster.
For example, consider automating your accounts payable department by using e-invoicing software–this means no more paper invoices. Tedious, routine tasks can be completely automated. This allows your employees to focus on the tasks that require human focus and avoid the tasks that only tire them out.
Have Happier Employees
Most employees do not mind working hard. If they feel intellectually stimulated and enjoy their job, working hard provides them with a sense of satisfaction. This is especially true during busy times of the year. The employee knows that the rush is temporary, so they are able to put in more effort.
At the same time, most employees dislike repetitive, monotonous tasks. People like to use their minds to solve challenges and think of solutions. If they are forced to do the same thing over and over again, they will quickly begin to grow bored and may even begin to hate you. Eventually, they may even leave the company for a better job. Automation tools can handle all of the routine, boring tasks that employees tend to hate. As a result, you can enjoy having a better employee morale.
Everyone Wins
With the right tools, you can have happier employees and more satisfied customers. At the same time, automation can boost your bottom line and protect your data. These techniques provide business owners with smart, simple techniques for developing their business.