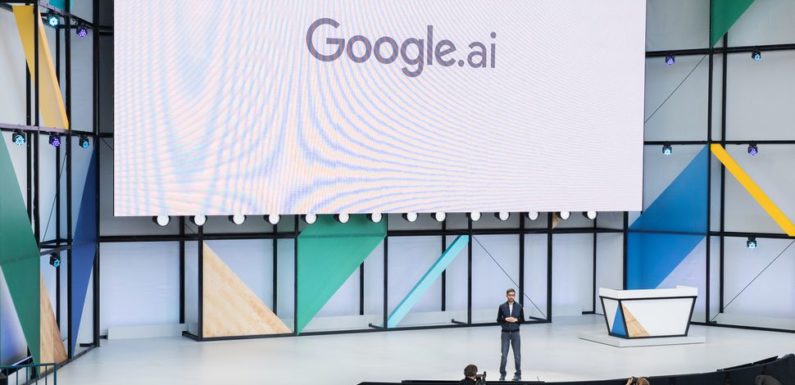 Utilizing AI technology, Google is aiming to make job-seeking easier for the unemployed. With 41 million people searching for jobs each year, the employment market is one that is of interest to Google. The tech giant can simultaneously do good for communities and increase brand awareness with its new push to improve the digital job hunt.
The U.S. recruitment market, which is worth about $200 billion, is primarily led by businesses like LinkedIn, Monster and CareerBuilder. These online job boards can connect job-seekers with employers, though they lack the machine learning and AI sophistication of Google's job-hunt platform.
As a result, Google seems likely to disrupt the job-seeking industry, spearheaded by technological innovation in AI and machine learning. So, just how is Google helping create employment opportunities for job-seekers?
The Power of Google Jobs
The launch of Google for Jobs last summer confirmed Google's serious entry into the job-seeking market. Google is striving to power smarter search and recommendations within job boards, career sites and other job-related platforms. Specifically, AI search technology will provide job-seekers with more relevant, personally tailored results than ever.
Anyone can use Google Jobs now. Simply use Google's regular search, typing in a query like "insurance jobs near me." The results will show relevant insurance jobs near your location, in addition to providing filters that can help narrow down your search, like showing jobs posted in the last three days and specific roles.
You can click on More Filters to sift through listings by title, location, date posted, job type, employer and state. You can also turn on email alerts for specific searches, which can come in handy when you're looking for a particular position.
Google Jobs even includes criteria like commute time, working hours and salary-range estimates, extracted from employer review sites like Glassdoor.
Google's Presence in Job-Seeking
Rather than competing directly with job boards like Monster and LinkedIn, Google has the strategy of partnering with such sites. These sites benefit from Google's AI sophistication while providing Google with actionable data it can use to evolve and improve the matching process.
For over a decade, job-seekers online have seen very little regarding innovation. Google is seeking a change in the job-seeking market. Effectively, Google's partnerships with other job-market platforms will expedite the industry's growth into a more accurate, technologically impressive expertise.
In response to Google, job sites like Indeed are amplifying their dependence on AI. Indeed utilizes AI and data to bring out the most relevant jobs, personalized to the user searching for the job.
It also uses AI to evaluate candidates' résumés and identify how much its information aligns with what a company is seeking from a candidate. Google is having an impact on others in the job-seeking market by getting them to expedite their reliance on AI and technology.
Expediting the Job-Seeking Process
Google is focusing well beyond easing the process of finding a job online. Connecting directly with recruiters is another option for job-seekers, in addition to informing users of jobs even when they aren't looking.
Integrating the job search and recruiting process is a point of interest for Google and others in the job-seeking niche. Various sites have the right idea, with LinkedIn's social media aspects and news feed being the most prominent. Chatbot apps can also play a role in connecting job-seekers with employers and recruiters. Intertwining social elements into job boards can pay off.
Traditional job boards will remain an essential part of job-seeking online, though the presence of AI will be increasingly unavoidable. Google and other sites will continue refining job-seeking platforms that tailor job results with more personalization and ease than ever.