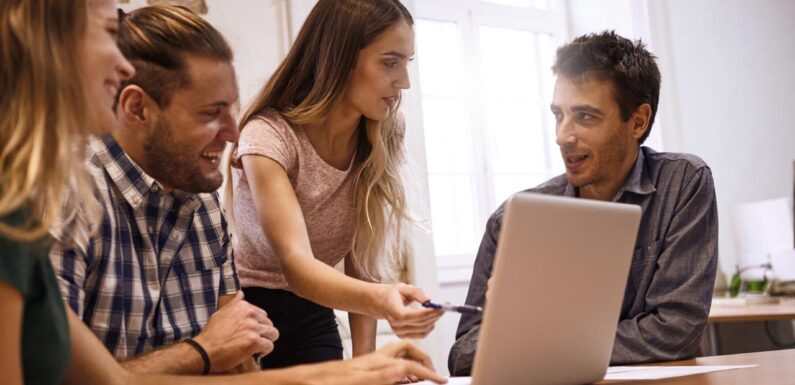 Google Ads offers many types of audiences within its platform in order to target Internet users according to their centers of interest, their affinities, their searches on Google, or their purchasing path on your website.
By targeting these different types of audiences, you are showing your ad to Internet users who may be interested in your products or services. The bidding of these audiences will also be adapted thanks to the smart bidding strategy, depending on your performance. This, therefore, allows you to maximize your ROI.
In this article, we'll take a look at the different types of audiences available in Google Ads, and how to best use them for your campaigns.
What are the different types of audiences available in Google Ads?
Demographic audiences: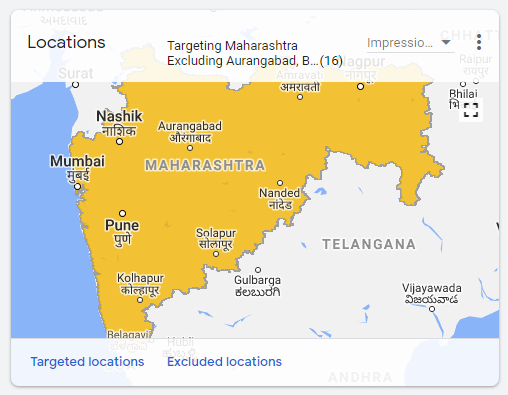 Demographic audiences on Google Ads allow you to reach your marketing target based on demographic data such as age, gender, parental status, or internet user income.
In-market audiences: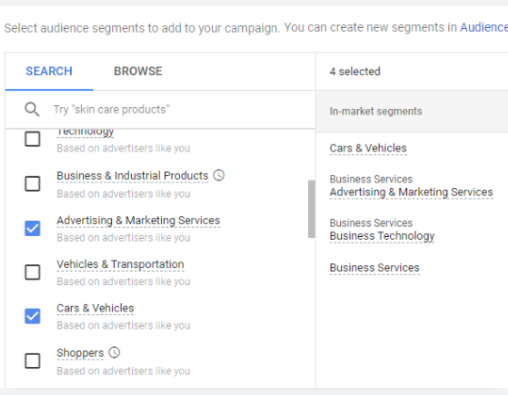 The audiences on the market, or in-market audiences, of Google Ads, are based on an analysis of thousands of intentional queries from Internet users and their behavior on numerous websites: they are therefore Internet users in the research phase of the Internet. 'a product or service. This analysis makes it possible to determine the categories of audiences likely to convert in fine.
The categories made available by Google are very diverse. You are bound to find a relevant category for your business. For example, we find the following in-market audiences: plastic arts suppliers, car insurance, DVDs and videos, car seats, etc.
Targeting audiences in the market comes down to targeting potential buyers and therefore allows you to maximize your sales.
Affinity audiences: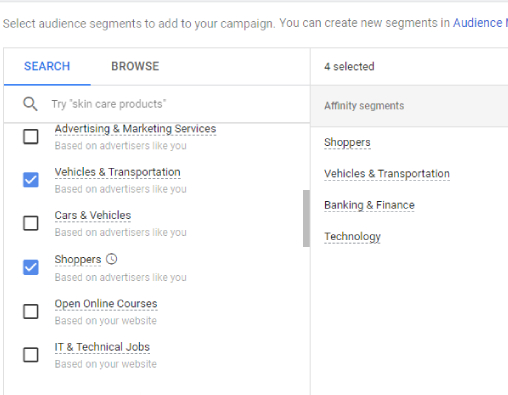 Affinity audiences are defined based on users' interests and their habits on Google. They allow you to reach people who are more likely to be interested in your products or services because they have shown an interest in an area related to your activity.
Like in-market audiences, many categories of affinity audiences are available: Video game enthusiasts, financial readings enthusiasts, beach-loving travelers, or even comedy enthusiasts…
Personalized intention audiences:
Custom-intent audiences are created from searches performed by Internet users on the Google search engine.
Thus, you can provide a list of keywords relating to the products or services you offer in order to show your ads to people currently in the consideration phase.
We recommend using top search keywords to build this list of keywords. It should also not be too big: limit it to 50 keywords.
You can also use custom intent audiences created automatically by Google. Indeed, thanks to the analysis of the performance of your campaigns and to machine learning, Google suggests audiences of personalized intentions based on the keywords that come up most often when Internet users carry out searches for a particular service or product. . These audiences are updated regularly.
Custom intent audiences are only available for the YouTube and Display networks.
Life events audiences:
The last audience added by Google in early 2019, life events audiences allow you to reach users at a significant moment in their life: marriage, move, birth or retirement.
Like Custom Intent Audiences, Life Event Audiences are currently only available for YouTube and Display.
Remarketing audiences: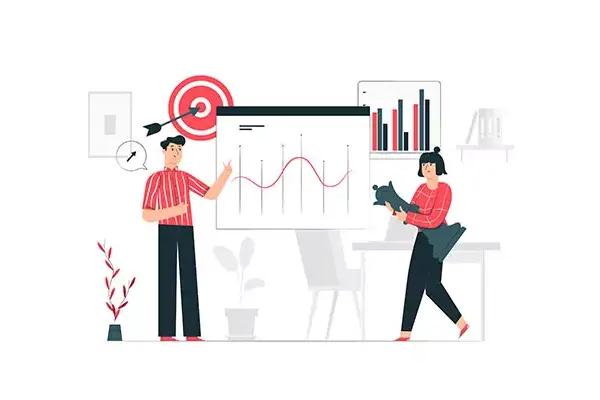 The majority of Internet users leave a website without having finalized a purchase or having completed a form. Concretely, these are people interested in your offer, but who have not taken action. These people are therefore more likely to convert compared to someone who does not know you.
Remarketing audiences are created based on an action performed by the Internet user on your website: page visit, addition to the cart, abandonment of the completion of a form, etc.
We recommend that you segment your remarketing audiences, based on the user's shopping journey.
Retargeting these audiences will allow you to get the result you want at a lower purchase price than a new prospect.
Customer Match audiences: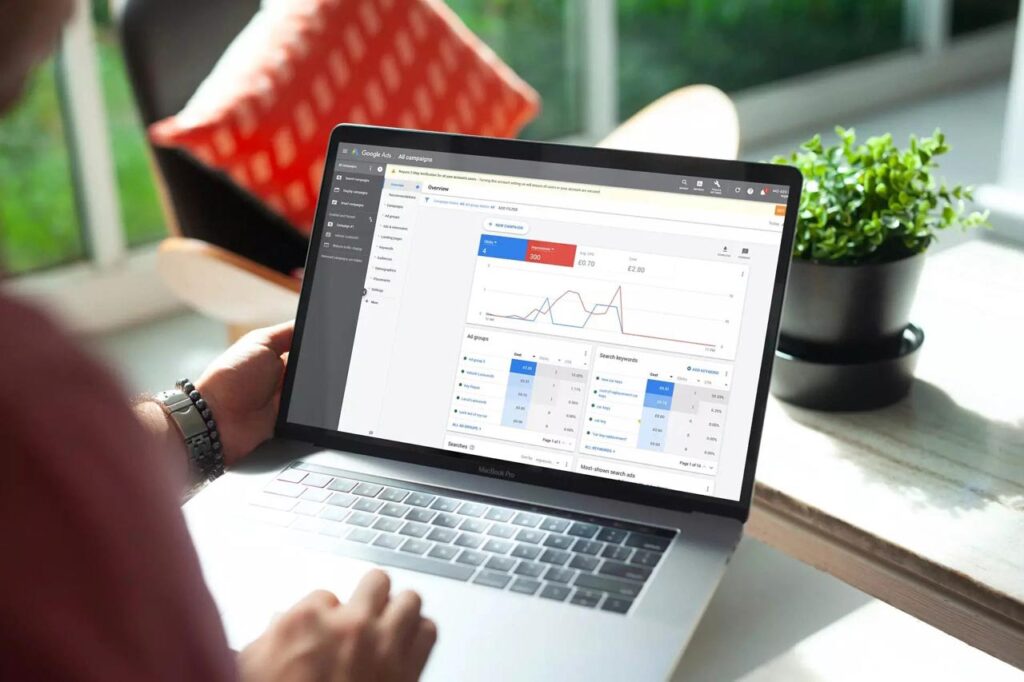 Do you have a sufficiently large customer base?
As long as your CRM databases are greater than 1000 people, you can create Customer Match audiences in Google Ads.
If your pool of customers or prospects allows it, create customer match audiences based on the type of customers that you have identified as being strategic for your business.
To go further, it is also possible to highlight a different message in your ads depending on the type of your audience, by using the if function.
Similar audiences:
Google Ads will automatically create lookalike audiences based on your remarketing audiences.
Several criteria are taken into account for the creation of similar audiences. Here are some of them:
1000 cookies that are sufficiently similar in terms of search behavior are required
100 visitors must be present in the basic remarketing list
The initial remarketing list cannot be a combined audience
The remarketing list must belong to your account, it must not be shared
Lookalike audiences work like a marketing twin, allowing you to serve your ads to new prospects, who would behave similarly to visitors to your site. They, therefore, allow you to expand your audience and you could reach up to 5 times more users than using only your remarketing lists.
How to set up audiences on your account?
Go to the "audience" tab of the campaign for which you want to associate audiences.
You can therefore choose to add these audiences at the campaign level or at the ad group level if you want a more granular view of performance. Choose from the types of hearings discussed above.
Two types of targeting are available to you:
Observation: you will have the vision of the performance of these audiences within the platform. Adding audiences for observation will feed Google's algorithm, which can modify the bid based on performance.
Targeting: Google will only target people who are in the audience pool that you have defined