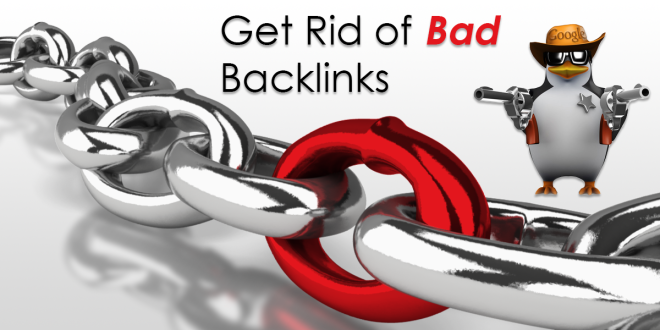 Websites with bad backlinks have made a big mistake joining hands with a unpromising SEO agency. This cheap and short-cut way of improving rankings can lead them to lose all their rankings. Of course, you won't want to do the same, right? Certainly, this blog is worth reading if you want to get rid of bad backlinks on your website. We have discussed about it in detail including on-page optimisation. It is time to get over the short term wins and think something big!
How bad backlinks are found
First of all, it is important to find which are the bad backlinks affecting your organic rankings. The most simple way to differentiate between a good and bad backlink is to determine the website it is on. These belong to several categories such as:
Website links set up newly for SEO links
When you come across a site full of millions of articles without coherence, there is a chance that it is just set up to link other websites. Usually, sites like WordPress are not liked with other sites or are simply a part of an old network especially set up to link these shady websites.
Links coming from the comments on other websites
Often, you will get link requests on your comments from other websites. These are just the low quality backlinks which lacks citation and cannot be trusted. So, beware!
Links having excessively optimized anchor texts
There are times when you see several websites building links with your site using the same keywords. This is suspicious and needs close attention. Generally, these sites are forged and set up with an intention to harm your site.
Links with duplicate texts
Sites created for links generally have duplicate and unrelated text. Google Panda hits such websites to let you know about the low quality back links coming to your site.
How back links can be removed
Coming to the core point of this content, we will now discuss how you can remove these bad backlinks from your site. Read on.
Get the contact details of the site owner and make sure he removes the link: This is the most easy and simple way to get away with poor back links. Just ask the website owner to remove the link. However, ensure you do this in a polite manner. Some might even ask you to pay for link removal.
Identify the low quality pages linked with poor back links and remove those pages itself: Okay. This is something which might bring loss to you, as losing valuable pages from your site, multiple 404 errors will be a wrong message to Google. Anyways if there are only a few pages, this can be your option.
Drop your domain and have a new start: This is burdensome, but if your's is not a site worth investing for backlinks clean up, this is a good option. See, if you have already been penalized for Panda, Penguin, etc by Google. It is better you change your domain.
Ask google not to account for these links: When you have too many low-quality backlinks or if the webmasters do not respond to your link removal requests, Google is your only savior. Ask Google, not to take these links into consideration while assessing your website.
Note: Giving no false hopes, you will lose traffic initially. When you remove links from your site, Google gets a signal that it is less interesting and thus, a fall in web traffic. Undoubtedly, you will get the long-term positive results, buit have to deal with this initially.
Speeding up the bad backlinks clean up process
Cleaning up backlinks is a lengthy process and we have a way which can help you speed up the process. Using Link Research Tools (LRT), you can get rid of low-quality backlinks on your site sooner. Look what it does you:
Handles your backlinks and searches for the links affecting your site. It will tell you about the links that needs to be removed.
Get away with a Manual Action and Google penalties by cleaning the backlink profile.
Compares the backlinks with that of your competitors to give way to new opportunities for getting backlinks.
Gets you a better linking partner and keeps you notified of any new links to your site.
Want to clean up the bad backlinks on your site? DubSEO Agency will help you do it in an effective and proven way.
Poor and low-quality backlinks not only affects your site reputation, but also brings great fall of your organic rankings. Get rid of them as soon as possible.