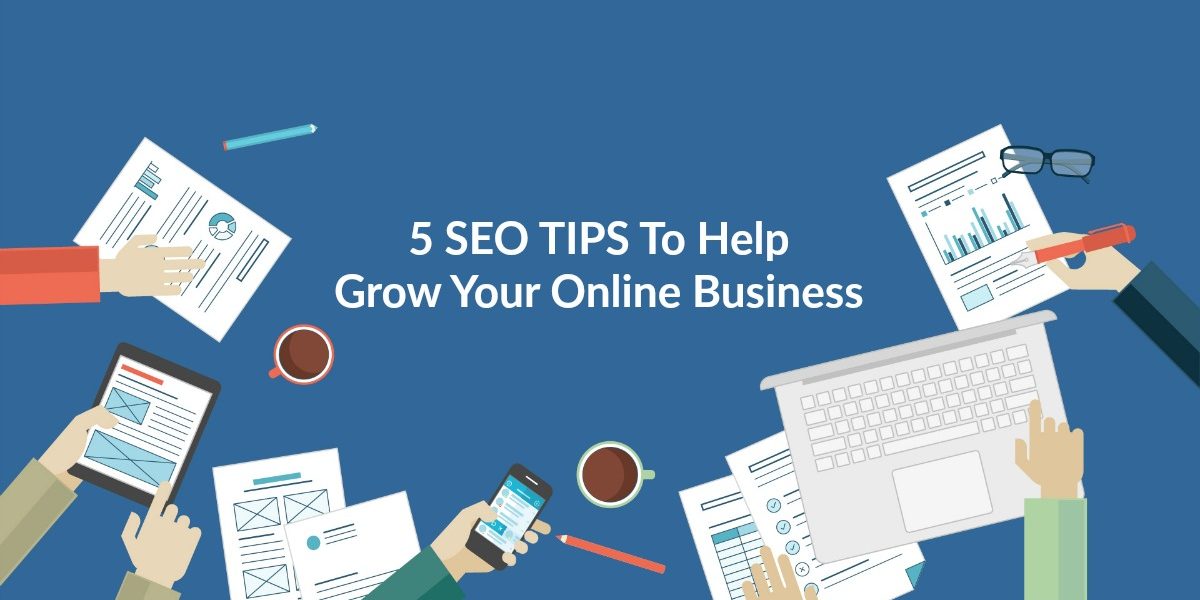 Although Google doesn't divulge its exact algorithms, it is known that the search engine authority is geared towards favoring websites with updated and relevant content. As an owner of a small business, one of your chief concerns should be to score high with Google. After all, search engine optimization is largely influenced by it. Ranking high in Google search will put your small business at par with other companies that have a bigger marketing budget.
If you have been looking for tips to improve your SEO efforts, you may find that not everything you see is suited for small businesses. Some techniques are especially crafted for big companies and may not at all suit your needs and funds. Fortunately, you don't have to settle and force these tactics to your business. Here are 5 simple SEO tips for small business owners:
 SEO Tip #1:
Always state your location.
Although it is good to think big when it comes to your business goals, it wouldn't serve you well if you fail to optimize qualities unique to being a local company. Start with naming your business' location in every relevant opportunity. Mentioning the geographical data of your business will tip the scales to your favor when it comes to local searches. The key is to do it in appropriate places and terms. This includes mentioning it in your home page headers, meta descriptions, and throughout your content.
SEO Tip #2:
Utilize Google My Business.
If you are planning on getting a high website ranking in Google, then it only makes sense to use Google My Business. This tool is easy to setup and will not cost you anything. Literally putting your website on the map, Google My Business helps the search engine giant bring your company to a much larger audience.
Google My Business will help people find and know about your company in one swift glance. All you need to do is provide basic business information such as operating hours, business description, parking info, and a few photos.
SEO Tip #3:
Promote reviews strategically.
You already know that customer reviews are one of your best shots at marketing your business to a wider audience. The question is, do you optimize customer reviews the right way?
Like with other marketing efforts, there is a strategic way to use customer reviews. Here are some pointers:
Get immediate reviews – if you are planning to ask for reviews, ask promptly. Customers are more likely to gush about a service they have recently experienced when the feeling of satisfaction is still fresh.
Keep it simple – the main objective of reviews is to help prospective customers know more about your business. Promote reviews that clearly specify how your service performed.
Include your staff – excellent customer service never goes out of style. People are likely to do business with a company that goes out of its way to help its clientele. Besides, people expect fast assistance from local companies because they feel a closer affiliation. Use this to your advantage by hiring a virtual assistant to take care of your admin work promptly.
SEO Tip #4:
Post unique web content regularly.
Celebrate the things that make your company local. Post about local happenings, host events, or content that people in your area can easily relate to. Aside from building closer connections with your audience, you also help Google tag you as a local authority in your niche.
SEO Tip #5:
Don't forget to use your social channels.
The line between social channels and search is growing finer by the day. Now, Google utilizes data from Twitter and Facebook to help people find local businesses.
Inbound links coming from social networks will help boost your SEO organically. Plus, it keeps your social presence active so that you hit two goals with one stone.
SEO does not have to cost you much whether financially and strategically. These 5 simple SEO tips for small business owners will make sure Google will bring your business to a bigger market.
Also, Read: 6 TIPS YOU SHOULD UNDERSTAND SEO IMPACTS SOONER