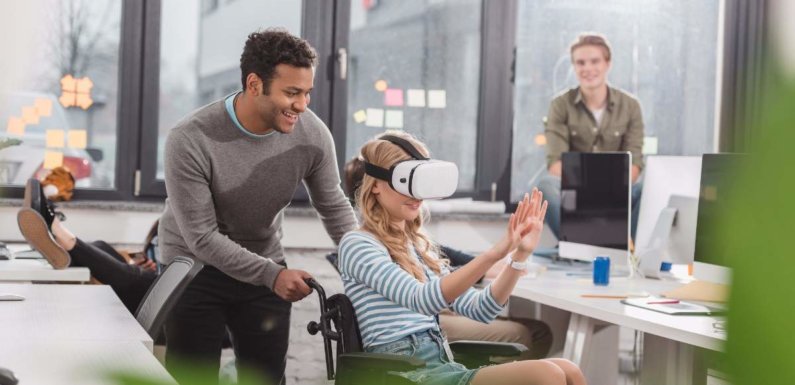 Being a realtor is a 24/7 job. After all, you have to be available when your clients are! That means a lot of home tours in the evenings and open houses on Sunday afternoons.
It's true that being a realtor is no walk in the park. It's hard work, but it is getting a lot easier thanks to technology. Here are just a few ways technology is making it easier for realtors to provide outstanding service to clients who are looking for their forever home.
Personalized Mobile App
The existence of the internet means that anything we might want to know is at our fingertips. That's even more true today because you no longer have to have access to a desktop computer or a laptop in order to get on the internet. You can get online right now using the device that's in your pocket!
That makes things easy for realtors who are willing to create their very own realtor app. You can update your app with information about homes you represent in real time, you have complete control over the information that is listed, and interested clients can get in touch with you directly through your app on their phone. It's easier for you, and it's easier for your clients too!
More Targeted Search Platforms
Local searches are extremely important on the internet. They can help you find local businesses in the area, but they are even more important to home searches. After all, when you're looking for a new home, you want to look in certain areas!
A localized search is a good start, but when looking for a home, there's a lot more ways you could narrow down your search. That way, you aren't looking at houses without a sunporch or a garage, when those are on your must-have list.
Today, search platforms offer more targeted searches than in the past. Additional information you can search includes:
Number of bedrooms
Lot size
Price
Type of home
Basement
Square footage
And much more
That's good for people searching for a home, but it's great for realtors too. It makes it easy for everyone to locate the perfect house without the need for extensive searching and research.
Video Tours
Any realtor knows that pictures are extremely important to any home listing. High-quality pictures are the way you get more interested buyers through the door. Today, realtors have something else at their disposal—video.
Recording video can benefit nearly any business, but few have as much to gain as realtors.
Take a video tour of your homes to provide an interactive experience for your buyers. You can narrate the tour, or you can take static images and turn them into a virtual tour. Either way, potential homebuyers will appreciate being able to walk through the home virtually before making an appointment.It wastes a lot less of your time too!
Social Media
Social media has changed the way we communicate with each other. It has changed the way businesses communicate with customers too. Now, businesses spend just as, if not more, time marketing on social media than they do marketing in other ways.
Realtors have a lot to gain by having a presence on social media platforms. It's a quick and easy way for clients to refer friends and family who are looking for a home, and it's a quick and easy way for you to update potential buyers on newly available homes.
More Ways to Communicate
Social media is one way the internet has allowed us to communicate in new ways, but it isn't the only way people stay in touch with each other, and businesses stay in touch with their clients and customers.
Realtors relied on phone calls and flyers to communicate with home buyers in the past. Today, you have additional tools at your disposal that include:
Email, which includes personal messages and newsletters
Blogs, where houses and the home buying process can be outlined
Chat, which enables customers to speak with you in real-time quickly and easily
Video chat, which is a lot like speaking face-to-face
Text, which is an easy way to update clients on the home buying process
The flexible schedule is what draws many people to the real estate business, and with the internet, you can be even more flexible! Not only is posting homes quicker and easier with technology, it's quicker and easier for you to communicate with your clients too. Using technology is a win-win for you and the clients you serve!