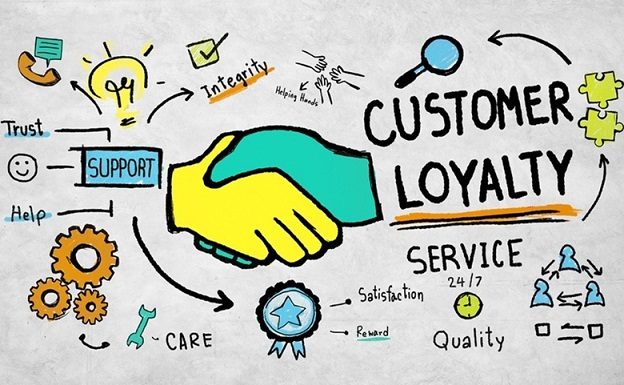 No matter what you sell in your online store, there are certain things you can do to earn the loyalty of your customers. Ideally, you want to build a large group of return customers who will recommend your store to their friends. Look at five ways you can earn your customers' loyalty.
Go the Extra Mile
This phrase can mean many things. In this case, it means if a customer is unhappy with a purchase, you will not only fix the problem, but follow-up with the customer to make sure he or she is happy with the resolution. Customers remember how a store handled a problem with a wrong order, late delivery or another issue. If it's handled well, customers will continue to do business with the store.
Make Ordering Easy
When running an online store, one of the best things you can do for your customers is to make the ordering process very simple. This means a customer can put things in their cart, remove things or change the details of an order in a matter of clicks.
Most shoppers want to move through the checkout process in minutes. When a store has a simple ordering process, word gets around to online shoppers.
Keep an Organized Inventory
When setting up an online store, it's best to organize your items in a logical way. Focus on how easy it is for a customer to find a specific item. Is it just a matter of a short search? It should be. Some customers enjoy browsing categories of items within a store's inventory. This should be an easy process as well. Making your online store customer-friendly should be at the top of your to-do list when opening a virtual store.
Make Ordering Secure
Once a customer has chosen items from your store, it's essential that they feel at ease with providing a credit card number and other personal information during checkout. This can be accomplished if you take the time to make sure your website shopping cart is private and secure. A customer should have many payment options as well as the opportunity to order items without having his or her personal information saved by your store. Anything you can do to put your customers at ease during checkout will surely help the reputation of your online store.
Refresh Your Inventory
Keep your inventory fresh and new! This is a great rule for anyone who owns an online store. Most online shoppers, or even shoppers who stick with brick and mortar stores, want to see new items whenever they visit a business. Some shoppers like to browse the new items in a store's inventory, then take some time to consider their options. Others like to purchase the new items they see right away. Keeping your inventory fresh indicates an owner's desire to keep loyal customers coming back and enticing new customers to look at the interesting things that are available.
Lastly, these are just five ways to earn loyal customers for your store. Putting yourself in the position of the customer and making the shopping experience as smooth as possible are both effective ways to move toward ownership of a more successful business.