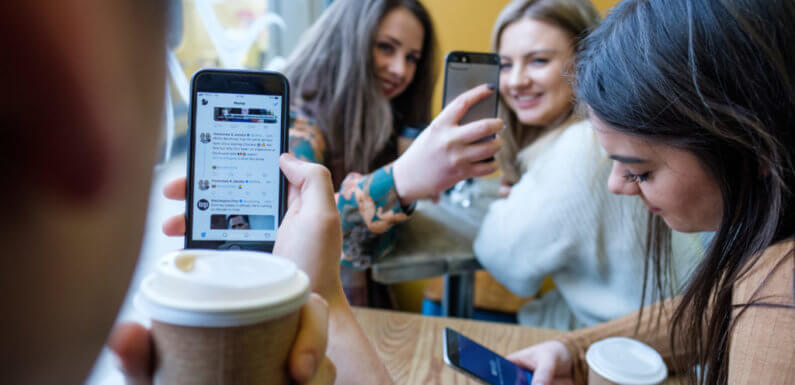 With such a wide variety of marketing options available to brands, knowing which strategies to pursue can be a fundamental challenge. While it is always ideal to embrace as many marketing strategies as can be afforded, optimizing your broader efforts to focus on those best-suited for your target audience should be a prime objective.
Some brands and businesses are better-suited for digital marketing methods such as social media marketing – especially when targeting key audiences within a specific geographic niche. Other brands rely more on tangible forms of digital marketing, with SMS marketing being a key example.
SMS marketing can be intimidating and confusing to the uninitiated. Thankfully, the basics of it are simpler than you might think. As such, let's break down the main components of SMS marketing and answer those confusing questions.
Why Use SMS Marketing?
Perhaps the biggest question that many brands have regarding SMS marketing is "why use it?". Ultimately, the answer may be different depending on the business or brand's focus.
First, most consumers prefer text-based communications from brands when compared to telephone calls and traditional mail.
Next, SMS marketing is incredibly flexible. You can use it to remind audiences of upcoming events or sales, persuade reliable customers into making a new purchase, or just cultivating long-term brand loyalty.
Ultimately, every brand will have different reasons for embracing SMS marketing, but there are numerous benefits for doing so.
Short Codes and Keywords
The two most critical components of any SMS marketing campaign are short codes and keywords. But what exactly do those terms mean?
Even if they seem confusing, you already recognize the format. A short code is the phone number that users respond to (usually 5 or 6 digits). The keyword is the phrase you want a user to respond with when replying to a text.
When you see brands saying something like "text FUN to 123456", that is the combination use of both short codes and keywords. While your short code may not be feasibly customized (depending on the amount of money you wish to spend, it can be), making the perfect pitch and optimizing keywords is essential to high response rates.
How SMS Marketing Services Work
First and foremost, to begin either small-scale or unlimited text marketing plans, you will need an SMS marketing service provider. These providers function by providing either customized or standardized short codes for clients. In short, you can either share a short code with other clients (with your keyword(s) being used to direct text responses to your brand specifically) or purchase a custom short code.
Signing up for unlimited text marketing plans is relatively easy, but you'll need to have an idea of how customized the plan needs to be. SMS marketing pricing can vary wildly, which brings us to our next point…
General Costs of SMS Marketing
There are many SMS marketing service providers online that allow businesses of all sizes to reach their target audiences. However, there are major differences between providers that can affect the price substantially. Many unlimited text marketing plans start for as little as $100/month, but this reflects a cost-inefficient service (in terms of cost per text) and doesn't allow for your very own short code.
Tatango does a good job of explaining how unlimited text marketing plans work in their blog post. Make sure to look at SMS marketing as well as enterprise SMS marketing, MMS marketing and RCS marketing.
Picking the Right Services
Did you know that brands from all backgrounds customize their text marketing campaigns based on the types of responses they want? Did you know that specific text marketing companies specialize in precise categories of consumer outreach?
It's important to know what exactly you're wanting to accomplish via SMS marketing. There are specific companies offering services in multimedia, elections and campaigning, coupon offers, and more. While most SMS campaigns can be customized in a number of ways to ensure flexibility across any platform, when a marketing company has experience with the type of campaign(s) you wish to run, it can be helpful.
Legal Requirements
For the most part, SMS marketing is straightforward concept with minimal fanfare. However, there are some legal requirements to keep in mind when using this service.
Unlike with social media and search engine marketing, all users who are receiving messages from your brand need to opt-in for texts prior. Additionally, a second text must confirm that the user has requested to receive alerts from your brand.
SMS marketing is regulated in the United States by the FCC, the CTIA and the MMA (Mobile Marketing Association). You can learn more about text marketing regulations by clicking here.
Now that you are more familiar with the basics of SMS marketing, the overall process shouldn't feel too intimidating. While there are key concerns and optimizations that must be made, this is true for every type of digital marketing. With this information in hand, you can go out there and achieve great things through your text marketing campaigns!